New York City's Secrets and Lies: What Lies Beneath
When and where
Location
Caveat 21 A Clinton Street New York, NY 10002
Refund Policy
Refunds up to 1 day before event
Description
Can you tell the difference between a secret and a lie when it involves New York City history? 4 expert storytellers will dazzle you with secrets of our shining city's past, but one of them is telling a fake story. Separate fact from fiction and you'll be in the running to win a fantastic prize! Each show also features a special guest who is a true NYC secret, someone who's flying under the radar, doing incredible creative work, and will tell you all about it at the show. Hosted by Christa Avampato.
Doors: 6:30pm / Show: 7:00pm
Tickets: $12 adv / $15 door
21+
Please note this is a mixed seated and standing venue. Please arrive early for the best seats.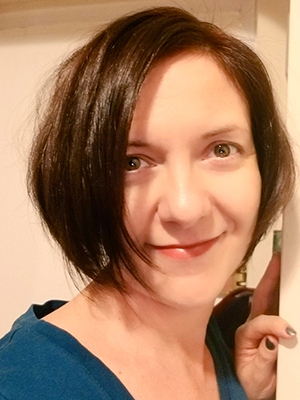 Christa Avampato
Christa Avampato is an award-winning author, journalist, and storyteller. Her writing has appeared in The Washington Post, Kirkus Magazine, Time Magazine, and Royal Media Publications.
Christa works full-time in the field of product development and is in grad school round 2. She's now working on a Master of Science in Biomimicry to build a better world rooted in nature's wisdom so we can live in a way that supports the life of all beings.
You can find her on Twitter at @christanyc, Instagram at @christarosenyc, and https://christaavampato.com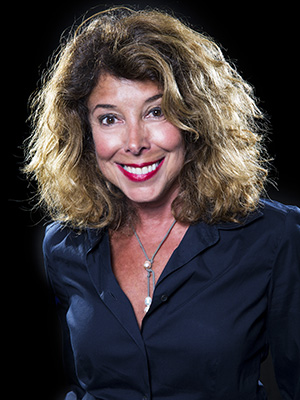 Sandi Marx
Sandi Marx, a retired talent agent, has been touring the country telling stories for the past four years. A seven time Moth Slam champ she has also hosted "Women of Letters", and can be heard on a multitude of podcasts such as RISK, Story Collider, HotMic with Dan Savage and countless others. Sandi is the subject of a short documentary that will hopefully be seen this coming year.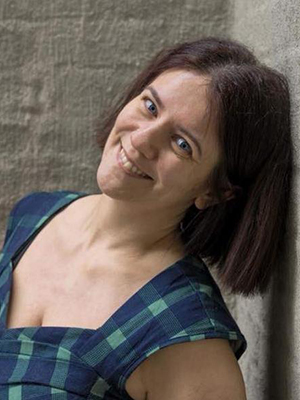 Marie Carter
Marie Carter is a Scottish writer, editor, writing teacher, and tour guide, based in Astoria, NY. Her first book, The Trapeze Diaries, based on her experiences of learning trapeze, was published by Hanging Loose Press. Her novel Holly's Hurricane was published in November 2018.
Marie has been a guest on NPR, and has been written about or featured in The New York Times, Queens Gazette , Huffington Post, QNS, and many other media outlets. She also appeared on PIX11.
Fascinated by New York City's macabre and little-known histories in her writing and life, she decided to further her interest by becoming a licensed tour guide with Boroughs of the Dead. She created and guides the "Haunting Histories and Legends of Astoria" tour and also leads other tours in Greenwich Village, Lower Manhattan, Brooklyn Heights, and Roosevelt Island. She also lectures on various aspects of New York City's history on a regular basis at Q.E.D. in Astoria, Queens.
Photo credit: Colin A.R. Pearce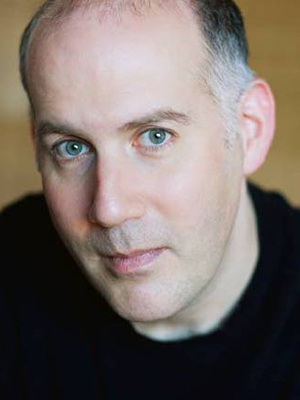 Daniel Abse
Daniel Abse is a New York-based Art Director, Motion Graphics Artist, and Animator at Retrocast Lab. He also works as an actor and voiceover artist. Bass Guitarist. Neurosurgeon, and Chef. New York history junkie, possibly a permutation of Julius Knipl 2.0. Daniel is most grateful to Caveat and Christa for the opportunity to work with such talented storytellers, all on one stage.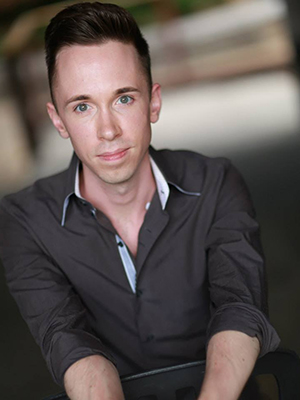 Jeff Baker
Jeff Baker is a New York-based actor and singer with questionable dance skills. He has not published anything or been a guest on any podcasts but boy is he charming. He has, however, been seen on stage in numerous Equity theatre productions, as the finest extra money can buy in both television and film, and as a cabaret performer in some of the most well-known and seediest establishments in lower Manhattan. Jeff now works as a Recruiter for a multinational technology company. You can follow him on Instagram at @jeffreybakes.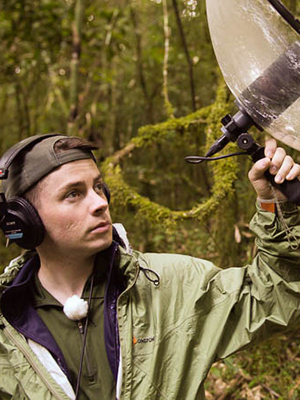 Ben Mirin
Ben Mirin is a sound artist, educator, National Geographic Explorer, and television host. He leads expeditions around the world recording animal sounds to advance scientific research, and samples their voices to create music and art that inspires and educates future conservationists.
Ben is the creator and host of the digital and television series WILD BEATS on National Geographic Kids and Nat Geo Wild, and a Fellow at The Safina Center and The Explorers Club. He is an Ambassador at The Cornell Lab of Ornithology, and was the first Artist in Residence at the Bronx Zoo.
As a lifelong naturalist and musician, Ben combines his two passions to capture untold stories about nature through sound. His work has been recognized with multiple grants from the National Geographic Society and previous art residencies at the National Centre for Biological Sciences in Bangalore, India and the Lurie Garden at the Chicago Art Institute. He is the recipient of the 2017 Scott Pearlman Field Award in Exploration from the Explorers Club, a three-time recipient of the Carl Safina Fellowship and Communicating Science Prize, and a four-time TED speaker. His new online game, BeastBox, has been distributed to over 3.5 million students nationwide, and he has written and produced films about science for Slate.com, Smithsonian Magazine, Scientific American Online, Audubon Magazine Online, and many others. He lives in Brooklyn, NY, and volunteers at the New York Audubon Society.
Learn more about Ben's work at http://benmirin.com/