Description
Can you tell the difference between a secret and a lie? Four expert storytellers spin incredible tales about the secret pasts of NYC locations you walk by every day. All the stories are true except for one. If you can identify the lie, you'll be in the running to win a pair of tickets to a secret NYC event.
Doors: 6:30pm
Show: 7:00pm
Tickets: $12 in advance, $15 at the door
21+
Seating is limited and is first-come first-served: arrive at 6:30 to get a seat!
HOST: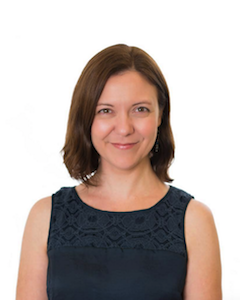 Christa Avampato
Christa Avampato makes a living in business and a life as a writer. A storyteller, journalist, and award-winning author, she began her career managing Broadway shows and national theater tours, and now works with performing arts organizations and museums to help them use technology to grow their audiences. She's been an invited speaker on the power of the imagination at SXSW, Games for Change, New York University, and Columbia University.
Christa's writing has been featured in The Washington Post, PBS, Cheddar, Kirkus, and Untapped Cities. You will always find her sharing her never-ending curiosity on Twitter @christanyc, Instagram @christarosenyc, and her daily blog, Curating a Creative Life, at christaavampato.com.

FEATURING: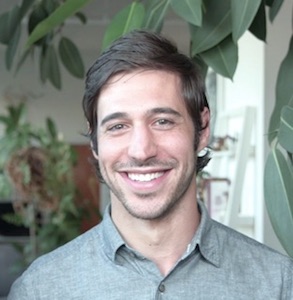 Dustin Growick
Dustin Growick has worked in science communication at the New York Hall of Science, the American Museum of Natural History, and as a traditional classroom teacher. Now, as Museum Hack's Senior Creative Consultant & Team Lead for Science, Dustin specializes in creating unique, engaging, and educational adult museum experiences that attract new audiences. Dustin has written two children's books on dinosaurs, is the host of Caveat's live debate show, VERSUS, and is the writer, producer, and host of the YouTube channel, The Dinosaur Show.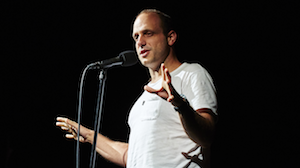 Nate Charles
Nate Charles is a New York based storyteller, originally from Adelaide Australia. His stories have been featured on The Moth, The Story Collider and the How I Learned Series. He currently also works at The Metropolitan Museum of Art, the American Museum of Natural history, and Central Park where he offers swear-heavy, left of center tours.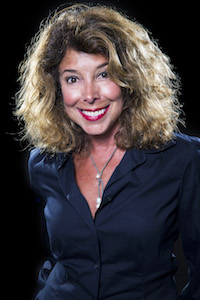 Sandi Marx
Sandi Marx, a retired talent agent, has been touring the country telling stories for the past four years. A seven time Moth Slam champ she has also hosted "Women of Letters", and can be heard on a multitude of podcasts such as RISK, Story Collider, HotMic with Dan Savage and countless others. Sandi is the subject of a short documentary that will hopefully be seen this coming year.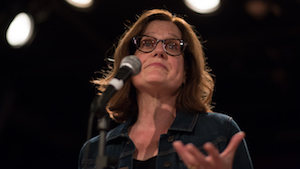 Vicki Eastus
Vicki Eastus is a storyteller and improviser who never thought she'd actually use her thesis on the distinction between plot and story in Russian 19th century literature. She is also a law professor who has presented to national and international conferences on the art of using improvisation and storytelling to teach legal analysis.
She has performed at local venues including Moth StorySlams, the Magnet Theater (Adam Wade's Storytelling Series, Armando Diaz Experience monologist), Caveat's Secrets and Lies, the Del Close Marathon at Upright Citizens Brigade, Refinery29, and On The Waterfront in Hoboken.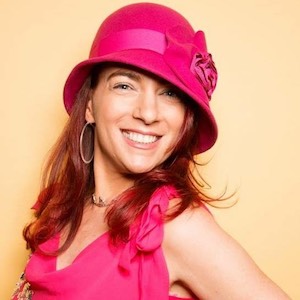 Jackie Peters
Jackie Peters is almost as fanatical about Christmas as she is about her beloved hometown of NYC. She has more boxes of Christmas ornaments than shoes. Before pursuing comedy and performing, she was a bank examiner for almost a decade and is pleased that she is no longer the least-liked character from her favorite movie, It's a Wonderful Life. Her projects have included the Damaged & Proud show featuring taboo topics, the It's Not Too Dark open mic that gives comics a space to talk about the things most people don't want to talk about, and The Natives Are Friendly featuring comics from New York. She's especially proud to have had her jokes about her beloved hometown featured in Time Out NY. Her solo show, The Sound of MUltiple Chemicals SensItivities to Chemicals, was featured in the Speak Up, Rise Up festival and gave her the opportunity to spread awareness about her disabling autoimmune issues and pay tribute to one of her other favorite things: Julie Andrews
Organizer of New York City's Secrets and Lies
CAVEAT is a downtown venue that puts on kick-ass, smart events. We're redefining the boundary between intellect and entertainment. When the thirst for knowledge hits, you don't have to sit at home watching TED Talks or binge-reading Wikipedia: this is a home for people who love learning, playing, and getting tipsy. Come for the oddball programming – stay for the beer, food and curious company.