New York City's Dis-Contents: A History of Waste Systems

Monday, May 1, 2017 from 7:00 PM to 8:30 PM (EDT)
Event Details
Registration has closed but limited tickets will be available for purchase at the door
New York City's Dis-Contents:
A History of Waste Systems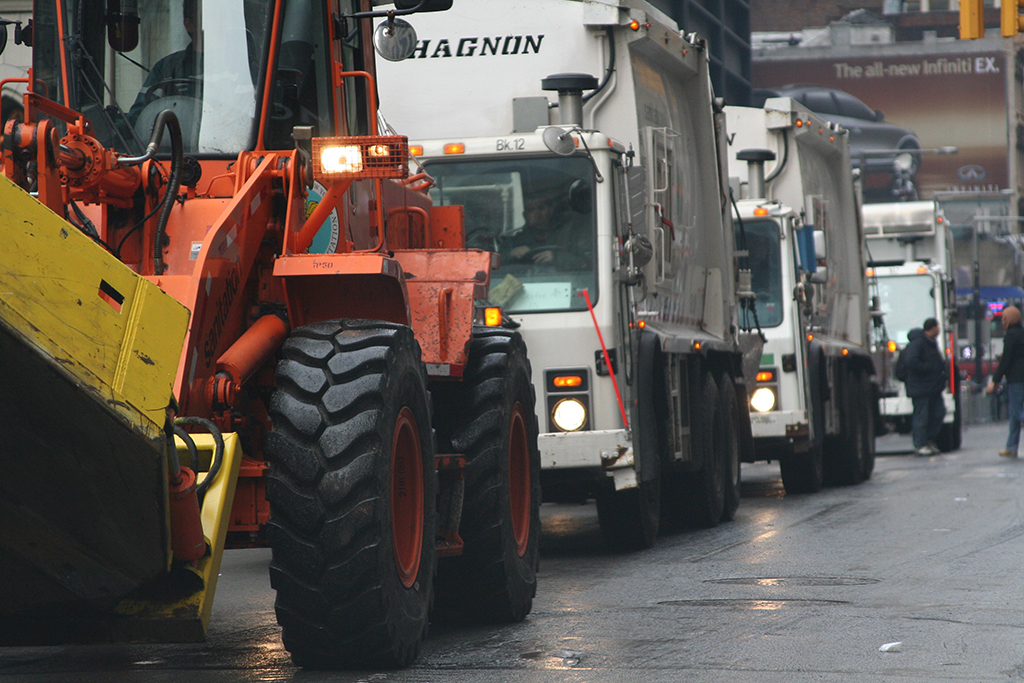 Photo by Robin Nagle

Getting New York City's garbage where it's going has always been a massive and complex challenge. While the story of New York is often told through its captains of industry, artists, and politicians, the story of the people who have handled its waste is uniquely revealing in what it tells us about how the city has evolved to support such a dense concentration of life.
In the city's early days, New Yorkers dumped their waste into the rivers to create new land, taking the idea of hyperlocal waste management to the extreme. Today, in our highly industrialized consumer society, we produce vastly larger quantities of garbage per capita than we did in the past, but we send it all to distant landfills hundreds, or even thousands of miles away. Eliminating our reliance on a landfill-based system is critical, but to truly become a zero waste city, New Yorkers will need to re-think the systems of production and consumption that gave rise to it.
On May 1st, join us for a talk by NYU professor and DSNY anthropologist-in-residence Robin Nagle, author of Picking Up: On the Streets and Behind the Trucks with the Sanitation Workers of New York City, to learn about the evolution of the city's waste infrastructure over the past four centuries: where we've sent our waste, how it got there, who carried it away—and how it could change.
 New York City's Dis-Contents:
A History of Waste Systems
Monday, May 1, 2017
6:30 PM (Doors Open) / 7:00 PM (Lecture Begins)
SVA Theatre, 333 West 23rd Street
Tickets are non-refundable. Should you not be able to attend, the full price of unused tickets may be treated as a donation to Open House New York and is tax deductible to the extent allowed by law.
Please note: The SVA Theatre is ADA compliant and provides assisted listening devices for the hearing impaired. For more information, please contact Ben Pardee at info@ohny.org or at 212-991-6470 at least 72 hours before the event.


When & Where

SVA Theatre
333 West 23rd Street
New York, NY 10011


Monday, May 1, 2017 from 7:00 PM to 8:30 PM (EDT)
Add to my calendar
Organizer
Open House New York
Open House New York (OHNY) is a non-profit 501(c)3 organization. The mission of OHNY is to promote a greater appreciation of the city's built environment; broaden public awareness by exposing diverse audiences to distinctive examples of architecture, engineering and design; educate and inspire discussion of issues of excellence in design, planning and preservation; and showcase outstanding new work as well as structures of historic merit. 
New York City's Dis-Contents: A History of Waste Systems