Description
New York City Women In Digital January Meetup
Digital Trends for 2019
Join us for an engaging discussion with Lisa Cecchini, vp, media and analytics at Situation, as she speaks with us about building and engaging a successful team as well as what to expect in 2019 in the digital environment. Then join your City Board for a dynamic Ask and Give exchange focused on digital trends, continuing education and what's to come for ourselves and our careers this year.
Agenda
6:00 p.m.–6:30 p.m.: Mix and mingle
6:30–7:00 p.m.: Digital trends for 2019 led by Lisa Cecchini, moderated by Rachel Peterson
7:00 p.m.–8:00 p.m.: Ask and Give exchange and networking
Logistics
For this months meet up we will be hosted by Fiverr. Located on the second floor of their SoHo office. Check in with security on the ground floor and they will point out the way.
About our speaker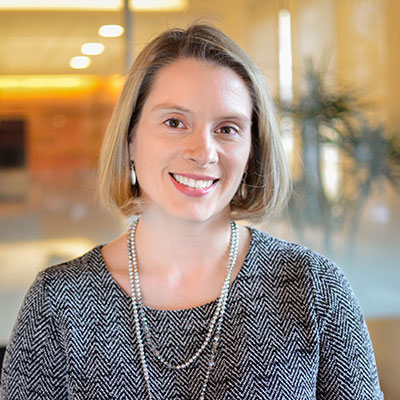 Lisa Cecchini is the vice president of media and analytics at Situation, a digital agency best known for helping brands build passionate communities through digital-first marketing strategies. She has been with Situation for over 12 years, leading initiatives and innovations in online media, search engine marketing, quantitative research, and data analysis. Lisa has worked on a variety of clients including long-running Broadway hits Wicked and Mamma Mia!, institutions such as The Metropolitan Opera, and live event brands like Wanderlust. Lisa actively leads agency initiatives that further the community development in digital through Situation-produced events and TEDxBroadway. Lisa is also a weekly contributor to The Broadway Briefing, the Broadway industry's leading newsletter, penning articles about data trends. She has also spoken on panels and given presentations at Google and BroadwayCon and has moderated panels at Broadway League Road Conference. Additionally, Lisa is a guest lecturer on digital marketing for graduate students at Yale, Columbia, and Brooklyn College.
Who should attend?
Female professionals in digital + tech industries. Our members have a digital focus within the creative, marketing, advertising, or communications fields. From content strategists to designers, developers to social marketing pros and CMOs – you are all professionals in digital and all welcome at our events. Not a member yet? Join us today!

We welcome all female, female-identifying, and LGBTQ persons.

Please do not attend if you have a sales motivation. Soliciting our attendees and members for business or sales is strictly prohibited. If you do so, you will kindly be asked to leave OR you can officially sponsor us (a better option).

Men, we prefer you not attend our member meet-ups. Why? By nature, when faced with challenges, women respond by creating community. This is ours. If you would like to support us, there are so many amazing ways:
Would you like to sponsor?
If you are interested in sponsoring this event or others, woo-hoo! Contact us at info@womenin.digital.