New York City Women in Digital February Members +1 Meetup: Go Team!
Description
NYC Women in Digital February Members +1 Meetup
Go Team!

Team building is a must for all of us, no matter our level of expertise or role at a company. Let's talk best practices and discover tactics on how to maximize your team's abilities.
Agenda

First 30 Minutes: Mix & Mingle
First Hour: Featured Guest Q&A
Last Hour: Ask & Give Exchange & Networking
Logistics
Our event is in this beautiful loft in Midtown. This is a private venue and all ours for the night to have a spectacular meetup.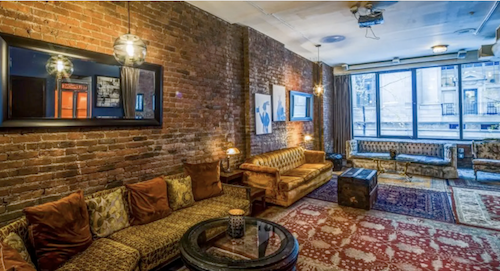 Problems getting in or finding us? Email nyc@womenin.digital
Who should attend?
Female professionals in digital + tech industries. Our members have a digital focus within the creative, marketing, advertising, or communications fields. From content strategists to designers, developers to social marketing pros and CMOs – you are all professionals in digital and all welcome at our events. Not a member yet? Join us today!

We welcome all female, female-identifying, and LGBTQ persons.

Please do not attend if you have a sales motivation. Soliciting our attendees and members for business or sales is strictly prohibited. If you do so, you will kindly be asked to leave OR you can officially sponsor us (a better option).

Men, we prefer you not attend our member meetups. Why? By nature, when faced with challenges, women respond by creating community. This is ours. If you would like to support us, there are so many amazing ways:
Would you like to sponsor?
If you are interested in sponsoring this event or others, woo hoo! Contact us at nyc@womenin.digital or info@womenin.digital.