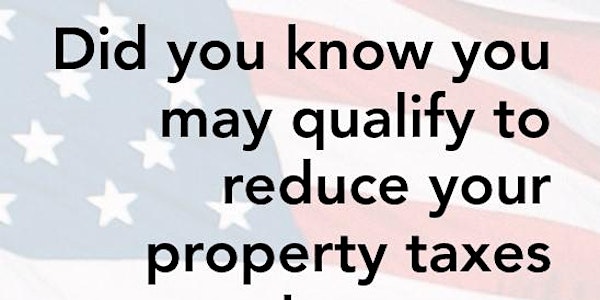 New York City Veterans Property Tax Exemptions
New York City offers Veterans Property Tax Exemption
About this event
Deadline for NYC Veteran Property Tax Exemption was March 15, 2021
Lets get this in now for the next Deadline March 15, 2022
New York City Veterans Property Tax Exemption is available to eligible veterans of foreign wars, expeditionary medalists, veterans with honorable discharges, spouses/widow(er)s of veterans, and Gold Star parents.
Veterans designated disabled by the Veterans' Administration may be eligible for a disabled veteran exemption.
Your application must be submitted by March 15, 2021, for your exemption to begin on July 1, 2021 of the same year.
This is for veterans who served during these specific time frames:
Gulf War, Iraq and Afghanistan conflicts
August 2, 1990 - Present
Vietnam War
February 28, 1961 - May 7, 1975
Korean War
June 27, 1950 - January 31, 1955
World War II
December 7, 1941 - December 31, 1946
World War I
April 6, 1917 - November 11, 1918
This event is first come , first serve....
If we get an enormous amount of request we will hold another event at another time.
There will be a Q & A after the presentation.
Once confirmed about your registration, a form will be sent out to every participants. This form need to be filled out before the event and returned.
Instruction will follow