Description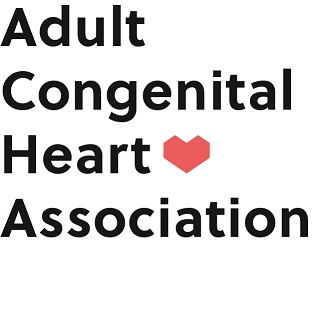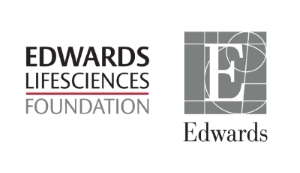 The New York City Regional Conference is a dynamic partnership between the Adult Congenital Heart Association and the Montefiore Adult Congenital Heart (MAtCH) Program. We invite you, your family and friends to learn about specialized lifelong care for adults with congenital heart disease (ACHD) and to connect with the ACHD community. You will have the opportunity to listen and learn from experts in ACHD. Please join us on October 21, 2017. Registration and continental breakfast begin at 8:00 am and the program is from 8:30 am until 12:30 pm.
Registration for this event is $15 before October, 16, 2017, and $20 after this date.

Speakers & Panelists
Ali Zaidi, MD - MAtCH Program Director, Montefiore Hospital

Robert Pass, MD - Associate Chief of Pediatric Cardiology at The Children's Hospital at Montefiore, Director, Pediatric Electrophysiology and Director, Pediatric Interventional Cardiology, Children's Hospital at Montefiore
Jonathan Ginns, MD - ACHD cardiologist at Cornell Center for Adult Congenital Heart Disease at Weill Cornell Medical College
Alice Chan, APN - MAtCH Program Nurse Practitioner
Marlon Rosenbaum, MD - Director of Schneeweiss Adult Congenital Heart Program at the Columbia University Medical Center
Dan Halpern, MD - Medical Director, NYU Langone Medical Center Adult Congenital Heart Disease Program
Barry Love, MD - ACHD Cardiologist at Mt. Sinai Hospital
Harsimran Singh, MD - Medical Director, Cornell Center for Adult Congenital Heart Disease at Weill Cornell Medical College

Sarah E. Norris, MD - Director of Pediatric Palliative Care, Pediatric Critical Care Medicine, Quality in Life Team, Children's Hospital at Montefiore
Michael Pernick, JD - ACHA Board of Directors, and CHD Patient
Bridgette Ratliff - ACHD Patient

Christopher Memoli - ACHA Heart to Heart Ambassador
Program Topics include:
1. New Innovations in EP
2. ACHD and Exercise
3. ACHD and Pregnancy
4. ACHD and Transplant
5. Transitioning Care from Pediatric Cardiology to Adult Congenital Cardiology
6. ACHD Top 10 Things Patients Should Know.
7. ACHD and Psychosocial Issues
FAQs
Are there ID or minimum age requirements to enter the event?

ACHA recommends that all attendees be over the age of 18. Anyone between the ages of 13 and 18 must be accompanied by a parent. Children under the age of 13 will not be admitted.

What are my transportation/parking options for getting to and from the event?
For information regarding parking and getting there, please see http://www.montefiore.org/west.

How can I contact the organizer with any questions?
Please email Paula Miller at pmiller@achaheart.org.

Photo Release

ACHA will take digital photographs and videos at this event, which may be used for ACHA publications, social media, media releases, brochures and on ACHA's website. ACHA does not intend to use these images in any matter other than for the purpose stated above. By registering for the conference, you are granting permission for ACHA to use your image in this matter and you hereby waive the right to inspect versions of your image used for publication or the written copy used in connection with the images.