Spring 2022 session of rehearsals of the New York City Guitar Orchestra, directed by Phil Goldenberg
About this event
Guitarists, join us for a set of four in-person rehearsals of the New York City Guitar Orchestra as we restart after a hiatus brought on by the pandemic. Rehearsals will take place in midtown Manhattan (specific locations for each rehearsal will be sent by email prior to each rehearsal). Rehearsals start promptly at 7:30 PM; feel free to arrive as early as 7:00 PM for warmup.
Full vaccination is required for participation. Masks will also be required, until such time as conditions permit them to be voluntary.
Guitarists of all levels meeting basic audition requirements are welcome to participate. The orchestra director may ask to audition you, in which case you will be asked to play a short prepared piece and possibly sight-read some music to show that you'll be able to learn the music. Members are expected to practice, to attend weekly rehearsals, and to be prepared for rehearsal each week.
The goals of this short session will be for orchestra members and the new director, Phil Goldenberg, to get to know one another, and to work toward the creation of a short video at the end of the session. After a summer break, rehearsals will resume in September (separate registration required).
There is no charge for this session of four rehearsals.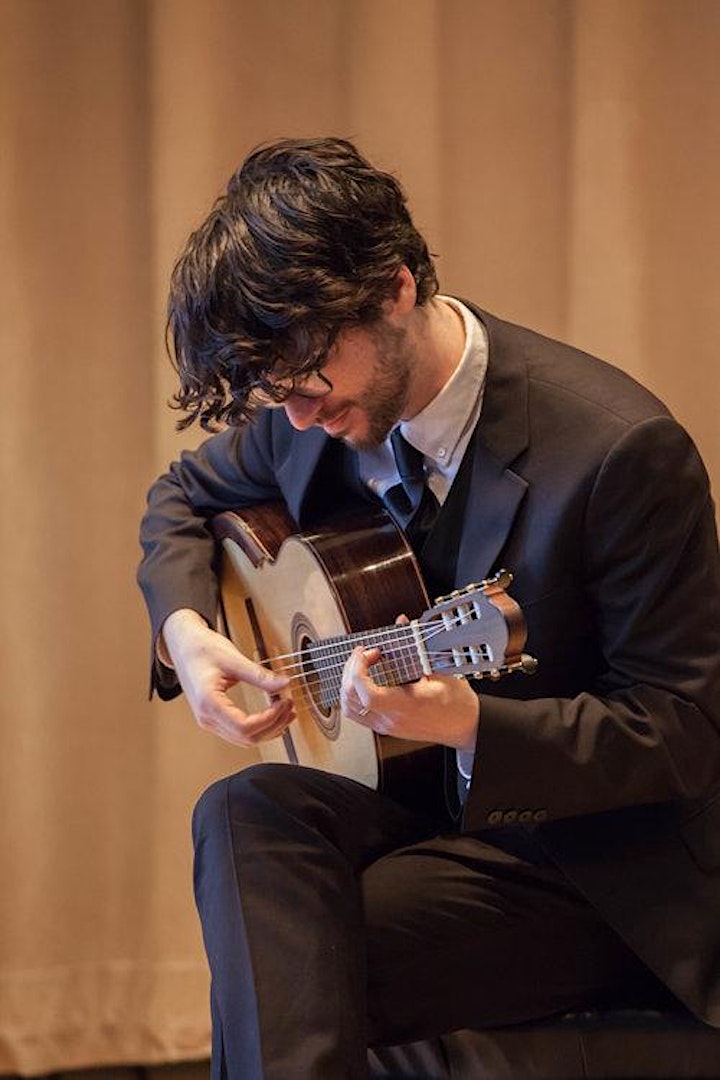 Above: Director Phil Goldenburg.
Orchestra photo by Bruce Parker.