New York City Angel and Crowdfund Investors Conference by The Soho Loft

Thursday, April 18, 2013 from 2:00 PM to 6:00 PM (EDT)
Event Details
 











Get the Newly Released
Massolution's 2013CF The CrowdFunding Industry Report
and a ticket to this event here - 2 for 1 offer
The Soho Loft
and
FundingPost
present

New York City Angel and
Crowdfund Investors Conference
Sponsored by Bingham McCutchen, Ambrose
Interested in meeting a bunch of Angels in NYC?

Then register for the The Soho Loft and FundingPost Venture and Angel Event
on Thursday, April 18, 2013!

The Soho Loft and FundingPost has hosted 220+ sold-out venture events in 22 cities over the past 12 years.
There is lots going on the Angel & early-stage Investor world, including the big ACA summit! For those who can't make it out west that day, this panel of angel investors will focus on Early-Stage Angel Investing: How to meet investors, pitch them, and what it really takes to get them to write you a check! We will be discussing trends in Early-Stage Investing, hot sectors, sectors that Angels look at, things that are most important to them when they are considering an Investment, the best and worst things an entrepreneur can do to get their attention, additional advice for entrepreneurs, current events such as deal terms and crowdfunding, and, of course, the best ways to reach these and other Investors. We will be introducing you to several established and brand new Angel Groups in NY and the surrounding areas! There will be plenty of time for networking with the Investor panelists, both before the panel & after the panel at the Cocktail Party!

As an additional benefit, entrepreneur 1/4 page summaries will be given to the investor speakers and attendees. All of the Investors will get your company description and contact info!

Register today, as this event will sell-out and is limited!

Additionally, there will be an Optional Pitching Workshop Lunch from 11am-1pm where we will work with you on forming a quick, clean and effective elevator pitch. The cost to participate in the workshop will be $350. This Lunch Workshop includes the $75 ticket to the event. It includes a 2-minute Pitching Spot to the Investors during the event! There are 7 spaces left in the Workshop. The last spaces is for Tech Companies: software / internet / IT companies / Medical / Healthcare IT. If you fit, sign up ASAP!
Location: Bingham McCutchen, 399 Park Avenue New York, NY 10022-4689
Date: Thursday, April 18, 2013
Time: 2:00pm - 6:00pm
Cost:
- Entrepreneur Raising Capital (92 left): $75
- Entrepreneur Event + Pitching Workshop (14 left): $350
- Entrepreneur Event + Pitching Workshop + Massolution 2013CF The CROWDFUNDING INDUSTRY REPORT: $495
- Investor / Service provider: $85
Moderator:
Joe Castelluccio is a legal adviser who helps his clients balance risks and opportunities in order to reach their goals by combining legal acumen with business experience. Joe has closed a wide array of transactions, including mergers, acquisitions, divestitures, equity financings and joint ventures involving public and private companies, investment managers, private equity firms and investment banks in the United States and abroad. In addition, Joe advises public and private companies on securities laws matters and business and commercial issues.
Angel Investors:

Kevin M. McGovern is the Chairman and CEO of McGovern Capital,LLC, which provides investments and business strategy to emerging companies, particularly those engaged in consumer technologies and holders of Intellectual Property Rights. He has founded over a dozen companies, seven (7) of which have become world and/or category leaders, including SoBe Beverages, Tristrata (AHA skincare technology), and KX Industries (home-based water purification).
Jeffrey Finkle
Angel Investor, ARC Angel Fund
Mr. Finkle is an angel investor and entrepreneur and former Managing and Founding Partner of Odeon Capital. Prior to raising $115 milllion for Odeon Capital Partners I, Mr. Finkle had a 20-year career in the fields of entrepreneurial management, general management, corporate development and marketing in the computer software industry.
Christina Bechhold
Angel Investor, Empire Angels
As a Managing Director at Empire Angels, Christina focuses on the origination and structuring of investments in early stage ventures in the technology, mobile, e-commerce, education, financial services and payments spaces. She advises entrepreneurs on fundraising and operations and is a particularly eager supporter of young founders in the New York area.
Alex Goldberg
Angel Investor, New York Angels
Alex Goldberg is an entrepreneur & angel, who invests in early-staged technology startups under the name Canary Ventures. He had more than a decade of product management, business development, and strategy roles within four high-growth, VC-backed startups in Boston, including: ATG (an innovator in personalized online advertising), Open Market (an innovator in online retailing), Frictionless Commerce (an innovator in strategic sourcing), and Adjoin Solutions (an innovator in cloud technologies).
Angela Lee
Founder and Angel Investor, 37 Angels
Angela is an educator, entrepreneur, and angel investor.  She started her career in product development and digital marketing, and moved on to consulting at McKinsey.  She currently helps pharmaceutical and financial services firms innovate from a marketing standpoint.   She is passionate about education, and has started several companies in that space.  She also teaches at Columbia Business School, UC Berkeley, and General Assembly on the topics of Strategic Consulting Skills, Executive Communication, and Entrepreneurship.
Ron Shah
Angel & Managing Partner, Jina Ventures Inc
Since founding Jina Ventures, Mr. Shah has transacted over $100 million in India and has successfully completed over 75 other investments and M&A transactions in the US, Europe and Asia.
Prior to founding Jina, Mr. Shah was an investment professional at Trenwith Securities, as a member of the M&A team which completed several international M&A transactions for Hewlett Packard and Kodak. Prior to Trenwith, Mr. Shah served as Principal at a $500 million hedge fund, Resurgence Capital, where he led over 45 private equity investments in companies spanning media, software, consumer products and biotechnology.
Yaniv Sneor
Founder, Mid Atlantic Bio Angels
Mr. Sneor is an entrepreneur, consultant and one of the founders of MABA (Mid Atlantic Bio Angels – www.bioangels.net) a life science angel investment group.
He has more than 20 years experience starting, running and restructuring companies, in a variety of industries. Through his consulting practice (Blue Cactus Consulting), Mr. Sneor assists companies with strategy, execution and technology commercialization.
Crowdfunding Panel: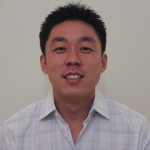 James Han

James Han is Co-founder of SeedInvest, an equity-based crowdfunding platform headquartered in New York. James was formerly an investor at Francisco Partners, where he focused on equity investment opportunities in the technology sector. He also spent time in Morgan Stanley's technology investment banking group, Riot Games, and Cisco in various capacities. James is a Wharton graduate. 
Chris Tyrrell is the Managing Director at Right Strategies which is a venture and M&A consulting firm based in Princeton, New Jersey specializing in energy and technology businesses. Previously he was with Right Energies, Cadwalader, Cadwalader, Wickersham & Taft LLP. Right Energies is a regional energy services company (ESCO) focused on providing energy-efficiency and renewable energy technology to the warehousing, manufacturing and industrial sectors in the Northeast and Mid-Atlantic. He is also the founder of Right Internet and a volunteer for various non-profit organizations. He received his education at the University of Virginia School of Law.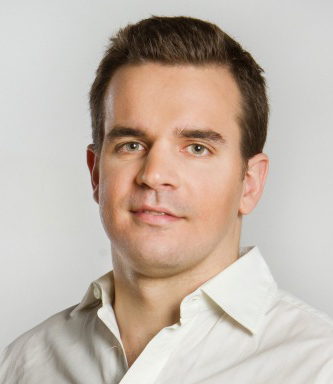 Alejandro Cremades is the founder & CEO at RockThePost, one of the leading investment crowdfunding platforms for startups where entrepreneurs are able to raise up to $5M from accredited investors.

RockThePost launched to the public on November 23, 2011. In less than a year, the platform was already mentioned by TIME as one of the best crowdfunding platforms in the world, as one of the top 10 digital tools for entrepreneurs by Forbes and as one of the hottest startups to watch by Business Insider.

Kim Wales is the founder of Wales Capital, a business development company and Crowd Bureau, a research, risk and analytics firm. Kim is a thought leader on the subjects of crowdfund investments as an alternative asset class and sustainable business. Kim receives speaking invitations across the U.S. and internationally. She has been quoted in the New York Times, Forbes, Business Week, Association Now, Black Enterprise and featured on Bloomberg "Money Moves" and more.
David Borish was the Founder of several trailblazing companies. His early success was with Sell Your Stuff, the first eBay drop-off franchise concept in New York, within two years of its inception, he developed the concept into a national franchise brand. After Sell Your Stuff, David Founded several technology companies including BPWiz, a book publishing software which streamlines the process of writing and submitting book proposals to publishers and WAENet a social network for the publishing industry. With the recent growth in the crowdfunding space, David saw many problems arising, to address those problems he created Crowdhut.com, CrowdHut is the first full-service platform for crowdfunded products and services. CrowdHut allows those entrepreneurs who have at some point successfully raised capital for their product or service through crowdfunding to sell their product through CrowdHut's eCommerce website and Affiliate Network. In addition to entrepreneurs having another avenue to sell their product, they will have access to free advertising and public relations, group pricing discounts for services such as fulfillment and shipping, and the exclusive ability to work with experts on growth strategies immediately after their business idea has been crowdfunded.
Massolution's CF2013 The CROWDFUNDING INDUSTRY REPORT
Media Sponsors:
Startup

Digest
When & Where

Bingham McCutchen 399 Park Avenue, New York, NY 10022-4689
399 Park Avenue
New York, NY 10022


Thursday, April 18, 2013 from 2:00 PM to 6:00 PM (EDT)
Add to my calendar
Organizer
THE SOHO LOFT Media Group (www.thesoholoft.com)
The Soho Loft Media Group is a global financial media company with 3 divisions:
THE SOHO LOFT CONFERENCES organizes up to 200+ investor-focused global summits, talks and events annually.
TIMES IMPACT PUBLICATIONS produces relevant content on investing and entrepreneurship that are published and syndicated in  100+ leading online publications and growing.
VICTORIA GLOBAL Corporate Communications specializes in client Investor Relations, Public Relations, Branding and Social Media Marketing.
The Soho Loft Media Group is your global partner for your investment and business startup and growth strategies.
For additional information, please visit us at www.thesoholoft.com 
or email Donna@LDJCapital.com