NEW YORK BREWS WITH VIEWS!!! Oct. 10 and 11th has been postponed to June, 2021 due to the State disapproving our socially distant event.
About this Event
We are so, so sad that New York State Liquor Authority disapproved our application but we continue to go forward. We gave them 20 pages, drawings, layouts and not a single conversation.
We are working on 2 NY Craft Beer festival dates for June and September, 2021. More to come.
And finally, we will be putting together our second edition of our Hops on the Hudson Brewery/Cidery map. Projected release is January/February, 2021. Over 100 brewers will be listed.
Here are some of the brewers, food trucks, artisans and musicians who were planning to attend our event. If you get a chance to visit any of them please mention Hops on the Hudson.
Abandoned Hard Cider - Alphabet City Brewing - Barnshed Brewing - Beer Tree Brew - Circa Brewing - Decadent Ales - Destination Unknown Beer Co - Duncan's Abbey - Dutchess Ales - Flagship Brewing- - Great Life Brewing - Gun Hill Brewing - Kills Boro Brewing - NapTime Brewing - Old Klaverack Brewery - Rip Van Winkle Brewery - Soul Brewing - Torch and Crown - Wolf and Warrior – Wild East Brewing
New York Artisans included:
Big Guy's Hot Sauce, Corey's Pickles, Hudson Valley Kettlecorn, Lucas Candies, Tobacco Road Cigars, Hudson Craft Co., Rockswell Music Culture and much more.
Food trucks that were excited to serve you:
Groundling Pizza - Road Grub Mobile - Anthi's Greek Specialties - Brussel Sprouts Boys - Bongo's Fries
Our Music was going to be Amazing!!! -
Girl Blue, The Amy Ryan Band, Ian Flanigan, Brewster Moonface
PS - If you subscribe at our website you will receive monthly updates and special discount codes for savings.
Thanks for visiting us and hope to see you in June, 2021 or sooner.
Cheers,
The Hops on the Hudson Team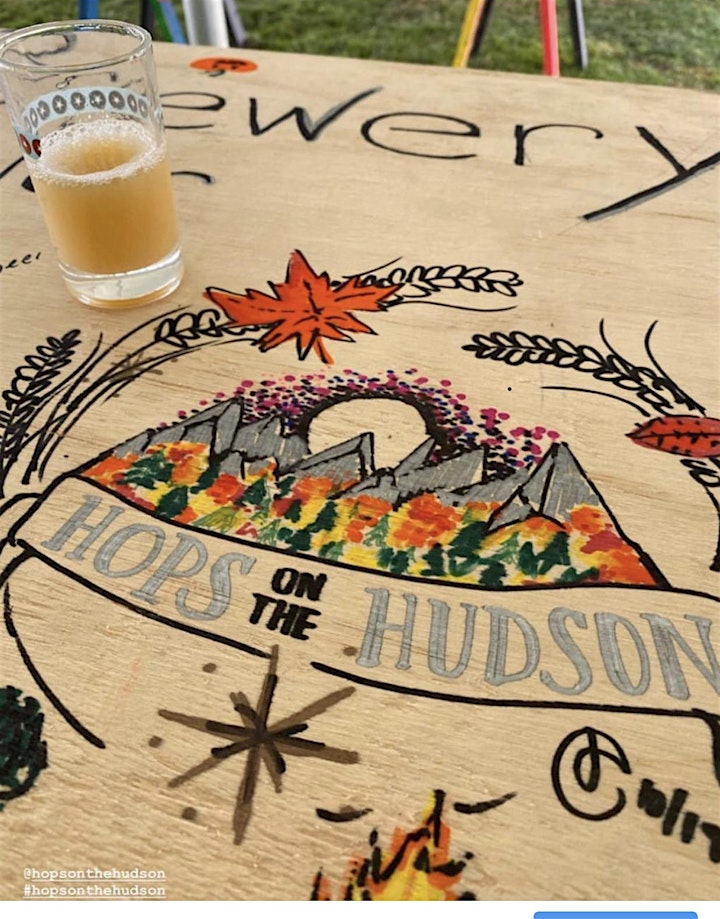 June and September, 2021 NY Craft beer and cider festivals.
May and November, 2021 NY Artisan and Food festivals