New York Black Expo Vendor Booths (Discounted/Limited Booths Available)

Thursday, December 4, 2014 at 3:00 PM

-

Friday, December 5, 2014 at 12:00 AM (EST)
Event Details
The 2014 New York Black Expo will take place on Saturday, December 13, 2014 at Hotel Pennsylvania in Manhattan.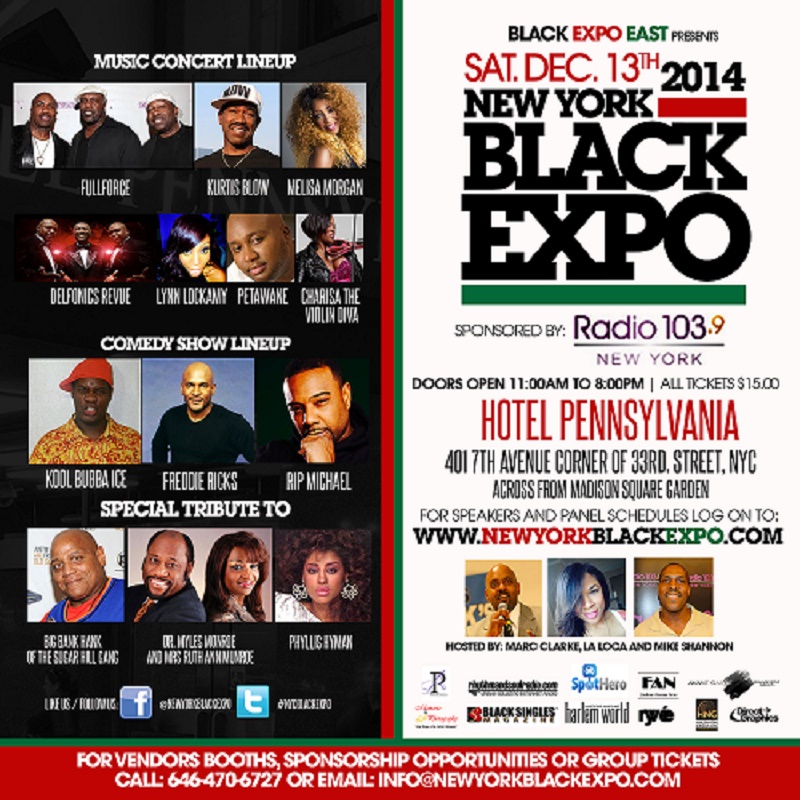 This 2014 New York Black Expo will exhibit Black owned businesses showcasing their products and services. The expo will also include the following events and programs: business seminars, community forum, youth empowerment seminar, health and wellness seminar, Black Fashion Designers Showcase, business networking mixers, music concert and a comedy show.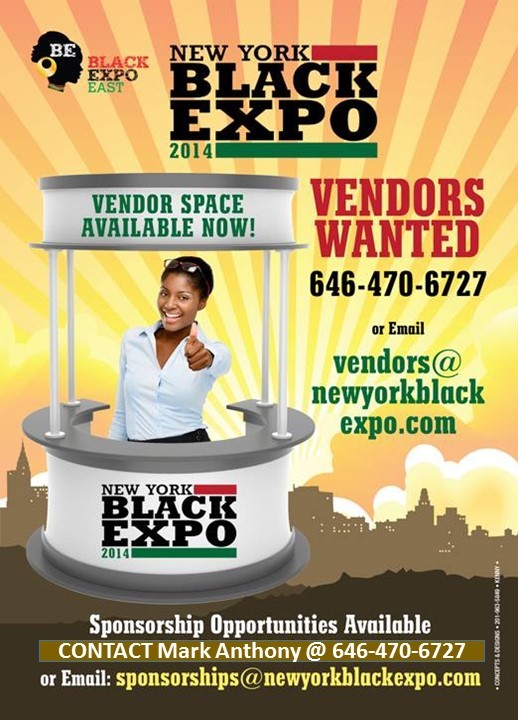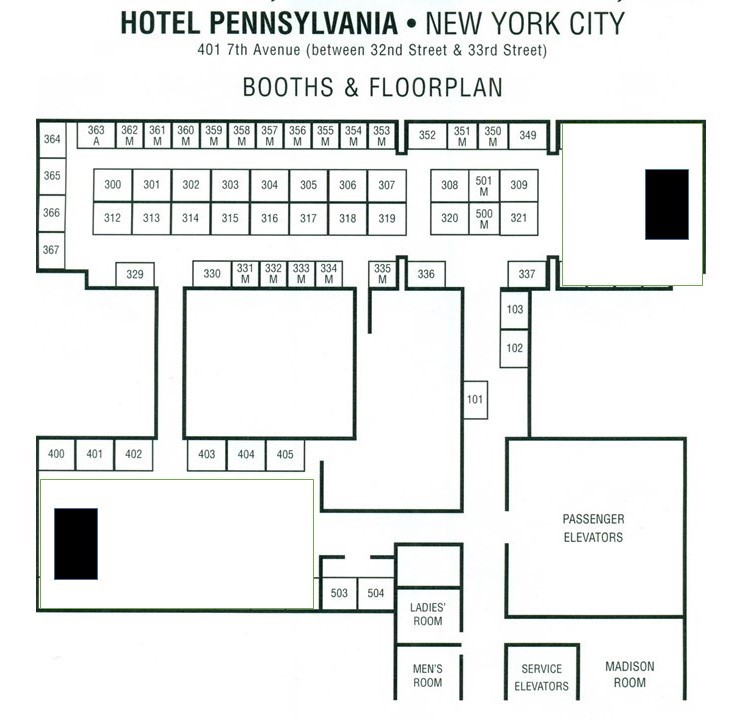 The 2014 New York Black Expo which will focus on community this year and will also address business, spiritual, education and health of African Americans, Caribbean Americans and Africans. This event is open to all cultures and we encourage all to come out with your family and enjoy the Black Expo experience.
Basic Vendor Booth Information
Vendor Booths include one 6 foot table, two chairs and 1 tabletop tent sign.
Business Expo Exhibition Opportunities
Brand your company and generate new business as an exhibitor at the 2014 New York Black Expo. 
Black Expo Gift Bags
You can advertise your business in our Black Expo Promo Gift Bags. We will give out a minimum of 1000 Black Expo Gift Bags to all attendees at the expo. You can put only one promo item per company in the gift bag. You now have an opportunity to advertise in 250, 500, 750 or 1000 gift bags. See prices below.
$100 for 250 Gift Bags
$200 for 500 Gift Bags
$300 for 750 Gift Bags
$400 for 1000 Gift Bags
The New York Black Expo is designed to provide opportunities for exhibition of products and services to be marketed to a targeted audience of small business owners, rising/current entrepreneurs, and professionals. We target exhibitors based on their ability to relate to the target audience and provide products and services they can use in their businesses or homes. 

Exhibit with us and show our attendees why your company is the leader and preferred choice in your industry.
Our Vendors Come from various backgrounds:
Fitness / Nutrition * Technology * Colleges / Universities * Health * Employment * Clothing * Hair Care * Beauty*Fragrances * Work From Home * Household Items * Construction * Credit Counseling * Banking * Self-Defense * Music * Churches * Computers / Internet * Fashions * Food Demonstrations * Books * Child Care * Self Improvement * Jewelry * Authors
For Vendor Information call 646-470-6727 or send an
email to vendors@newyorkblackexpo.com. 
Follow the New York Black Expo on the following social networks: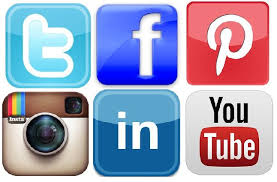 Twitter: https://twitter.com/NYCBlackExpo
Facebook: https://www.facebook.com/NewYorkBlackExpo
Pinterest: http://www.pinterest.com/NYCBLACKEXPO/
Tumblr: http://www.tumblr.com/blog/newyorkblackexpo
Instagram: http://instagram.com/newyorkblackexpo
Linkedin: http://www.linkedin.com/groups?home&gid=5054142&trk=anet_ug_hm
Organizer
New York Black Expo Inc.

Black Expo America Inc will produce the largest Black Expo in New York City featuring, promoting and showcasing black-owned businesses. We will provide attendees with education, resources, and networking opportunities. We will also highlight, showcase and promote Black Owned businesses throughout the black Diaspora. But, more importantly, it's a unique opportunity for corporations to reach the African American, Caribbean American and African business community and target demographic of choice. Black Expo America Inc is a mission-based and market driven tradeshow company. The New York Black Expo is produced and organized by Black Expo America Inc.
New York Black Expo Vendor Booths (Discounted/Limited Booths Available)