An evening tracing the spectacular growth of New York City
About this event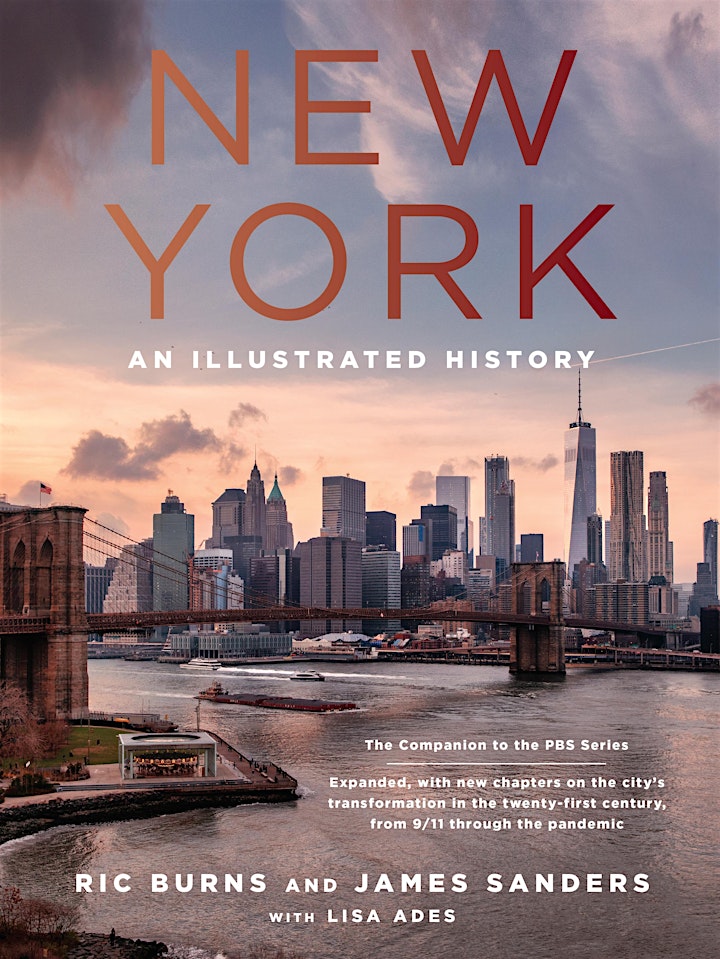 New York: An Illustrated History by Ric Burns and James Sanders (a companion volume to PBS' award-winning series) traces the spectacular growth of New York City from its initial settlement on the tip of Manhattan through the destruction wrought by the Revolutionary War to its eventual rise as the nation's premier commercial and cultural capital.
Now, new chapters offer a sweeping portrait of New York at the dawn of the 21st century, when it emerged after decades of 20th-century decline to assert its place at the very center of a new globalized culture.
Burns, a documentary filmmaker (New York, The Civil War) and Sanders, an architect, author and filmmaker (New York) discuss this revised and expanded book and the forthcoming new episodes of the beloved New York series. They are interviewed by NYC historian Thomas Campanella, author of Brooklyn: The Once and Future City.
If you'd like to purchase a copy of the book prior to the event, please do so from our preferred bookseller Books on Call NYC by clicking here.
Please note: This event will be held virtually. Details for accessing the program will be sent upon registration.
Organizer of New York: An Illustrated History