New Year's Reset: Sunset Beach Yoga w/ Gilayna Joy ft. music by Microchild
About this Event
Ina Wellness Collective will launch in February 2020 with a New Year's Reset event series taking place every other Saturday in a unique and inspiring location on Guam. Each session will feature a local practitioner and cover a specific theme focused on well-being and self-care. Join us for session #1 and check out our other events happening February 15th and February 29th.
Event Schedule:
5:00 - 5:15pm - Welcome and Introduction
5:15 - 6:30pm - Yoga, breathwork, fire release ceremony
6:30 - 7:00pm - Local tea provided by Åmot Farm, stay back and mingle
The Theme
Our bodies' respiratory system can teach us a lot. With an inhalation, our chests and bellies expand, creating space for the air to enter our lungs. This of course happens with the help of the atmospheric pressure that surrounds us at all times. Our respiratory system then filters out the air, keeping the oxygen and expelling what is not needed with an exhale. Understanding that, contrary to popular belief, it is not our bodies job to suck in air but rather to expand when breathing, creates a shift in mindset. This shift, in turn, helps many breathe much deeper more nourishing breaths. So what can our respiratory system teach us as we start off this new year? The power of expansion and creating space; the value of knowing what to let go of in order for more nourishing things to enter your life. `At sunset, on a beautiful southern Guåhan beach, along with the oceanic sounds of Microchild, we'll be expanding, making space and afterwards, connecting over tea. Maila!
About Gilayna Joy
Gilayna is a CHamoru woman who lives on the Island of Guåhan. She began teaching yoga full time after obtaining her certification in Rishikesh, India. She is a writer, and co-founder/host of the Dear Gorgeous Podcast; a podcast that highlights the stories of Pacific Islander and Asian women. What drives her the most is the opportunity to provide space for others to grow more in connection to themselves and consequently their communities. Through her work, she encourages others to explore their truths and celebrate the human experience. Check out her website and teaching schedule here.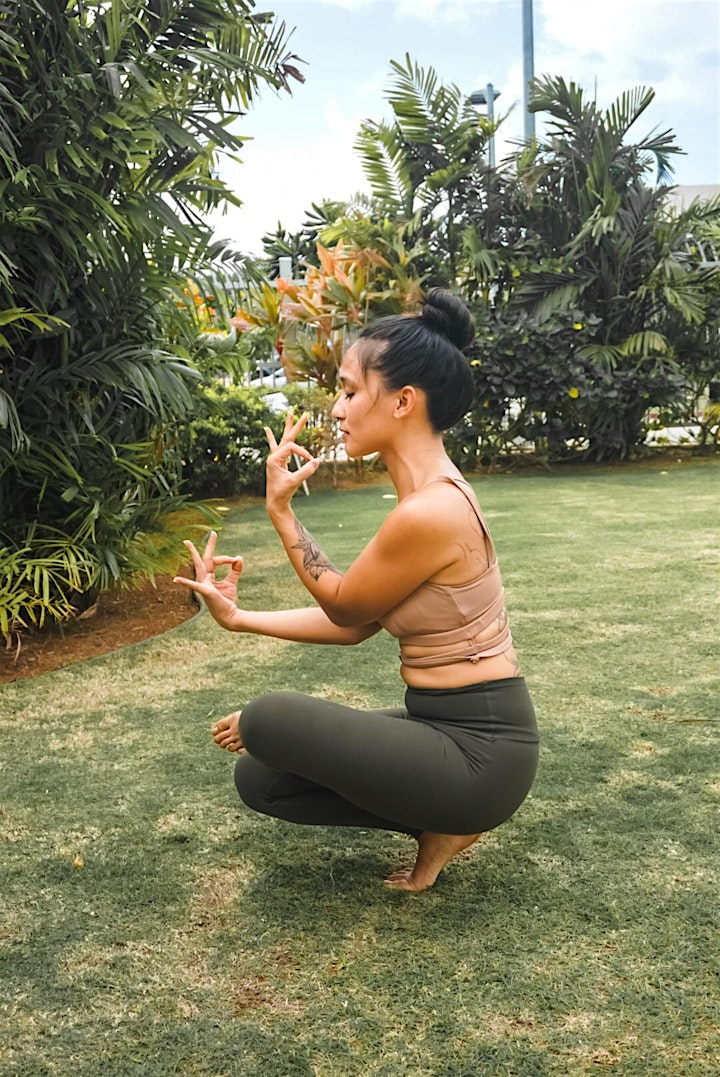 About Microchild
Live acoustic sounds will accompany our yoga flow. Microchild is a CHamoru / Palauan duo featuring Jonathan Camacho Glaser and Shannon Maria McManus. Check out their music here.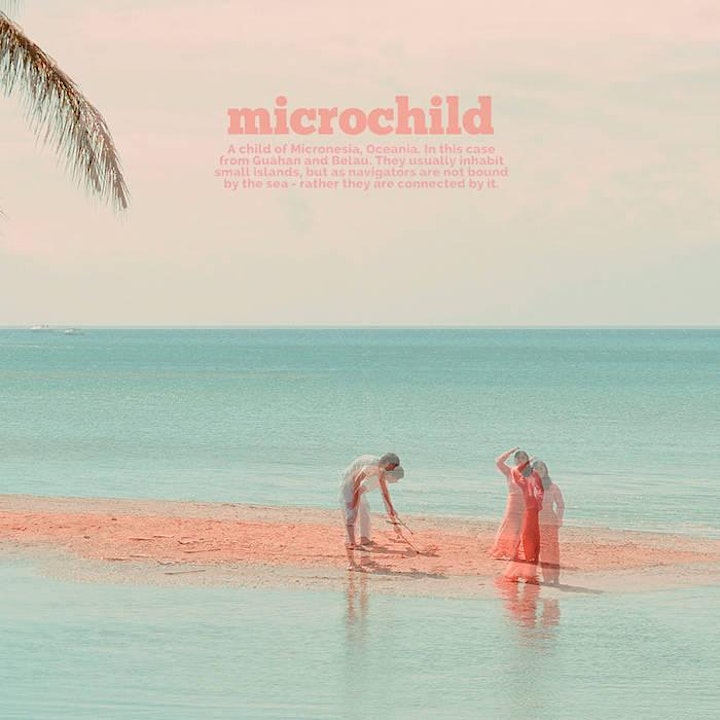 Special thanks to our community partners
Åmot Farm Inc.
Åmot Farm is a native medicinal farm located in the village of Dededo, on the northern part of Guam. The farm's main caretaker is Suruhana (Traditional Healer), Bernice Nelson. With the help of her late husband, George Nelson†, a retired Navy veteran, she began a small, humble, medicinal garden for her needs as a traditional healer. Today, this garden has become well endowed to 2 1/2 acres with over 200 remedial plants documented. The beauty of the farm and the existence of restorative native plants have guided hundreds of residents to learn more about the long established art of Chamorro Healing. Check out their Facebook here.
Jeff's Pirates Cove
Considered one of the jewels of southern Guam, Jeff's Pirates Cove is the perfect place to stop and fill up your ``tank`` and knock down a few refreshing ``cocktails`` at the same time. Locals know it for Jeff's famous cheeseburger and for being one of the best BBQ weekend eateries you will find anywhere. A popular tourist attraction, Jeff's also is considered one of the top cultural centers on the island. Check out their history and menu here.