About this Event
Ina Wellness Collective will launch in February 2020 with a New Year's Reset event series taking place every other Saturday in a unique and inspiring location on Guam. Each session will feature a local practitioner and cover a specific theme focused on well-being and self-care. Join us for session #2, and check out our last event of the series on February 29th.
Event Schedule:
5:00 - 5:15pm - Welcome and Introduction
5:15 - 6:30pm - Yoga, breathwork, and guided meditation session
6:30 - 7:00pm - Smoothie provided by Z's Green Canteen, stay back and mingle
The Theme
Mindfulness is the practice of investigating observations without follow them blindly. With movement through yoga asana, through breath and mindful investigation we can physically and mentally open to the possibility of yielding calm and relaxation. In this session, we'll focus on shifting to more of an internal state that we can regulate through mindfulness. A shift towards super conscious living!
About Kat Barnett
Fueled by big life changes at the age of 32, a newly single mom of 2 and recently divorced, Kat found her love of fitness and healthy eating as a means for survival. Since then she's been a personal trainer and a motivational coach but didn't find her true passion until she discovered Ashtanga Vinyasa Yoga; the philosophy of yoga and the application of mindfulness and meditation. Since her start in leading yoga classes 6 years ago she has found that one of her biggest life blessings is an abundant community of yoga participants of all ages and backgrounds, doing the hard work of staying present and mindful in an uncertain and chaotic world. Her intention is to someday build and operate a yoga space in her Santa Rita family garden overlooking Namo Waterfalls, a place for authentic healing and discovery. Check out her website here.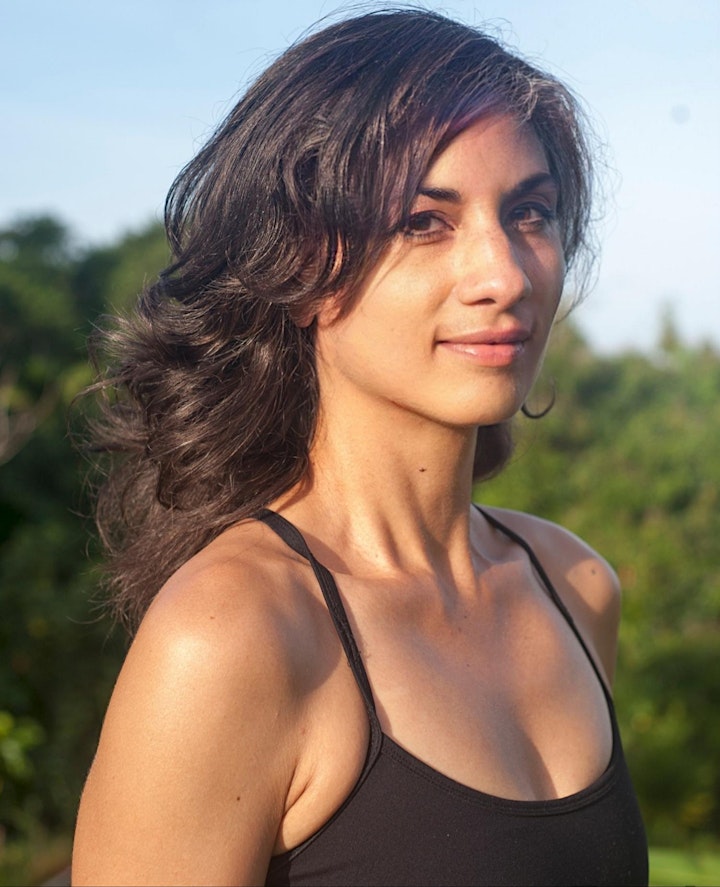 Special thanks to our community partners
Z's Green Canteen
Our mission is to add sweetness to the lives of our customers by providing the healthiest, quality treats. We strive to use both local and organic ingredients from farmers we know and brands we trust while supporting the well being of the community. Check them out on Instagram @zs_greencanteen
The Garden
Guam's most beautiful venue, The Garden, offers windward winds, beautiful trails, 300+ capacity, VIP rooftop deck, amazing views, and stunning sunsets. Check them out on Instagram @thegardenguam