About this Event
Ina Wellness Collective will launch in February 2020 with a New Year's Reset event series taking place every other Saturday in a unique and inspiring location on Guam. Each session will feature a local practitioner and cover a specific theme focused on well-being and self-care. Join us for our final event in the series!
Event Schedule:
3:00-3:30pm - Welcome, introduction, juice provided
3:30-4:15- Hike
4:15-5:15- Strong vinyasa yoga flow
5:15-6:00- Hike back to starting point
The Theme
As athletes, it is important to incorporate different types of training methods to ensure our bodies can function at their peak performance. But how often do we take time to really understand the movements of our body? Being mindful in your movements can bring a new level of understanding and appreciation to your workouts. A yoga practice can not only help you find openness and length within the body, but also help you better understand the mechanics of the body as you move. Enjoy a dynamic practice to build cardio endurance and flexibility. An active kick start to the new year!
About Aubrey Maxwell
Aubrey has been practicing yoga for 8 years and teaching for 3 years. She received her 200hr Yoga Teacher Certification while living in England. She came to yoga after almost 2 decades of playing soccer. Looking for something different to try, she found that yoga was not only a great physical practice, but has enjoyed the benefits of maintaining her mental health through yoga. Her goal as a teacher is to ensure everyone gets a good physical workout and a mental retreat so they leave class feeling better than when they came in. She is currently teaching at Yigo Martial Arts and Fitness Academy and at the Coral Reef Fitness Center on Andersen AFB. You can check out her Wanderlust Warrior Facebook page here.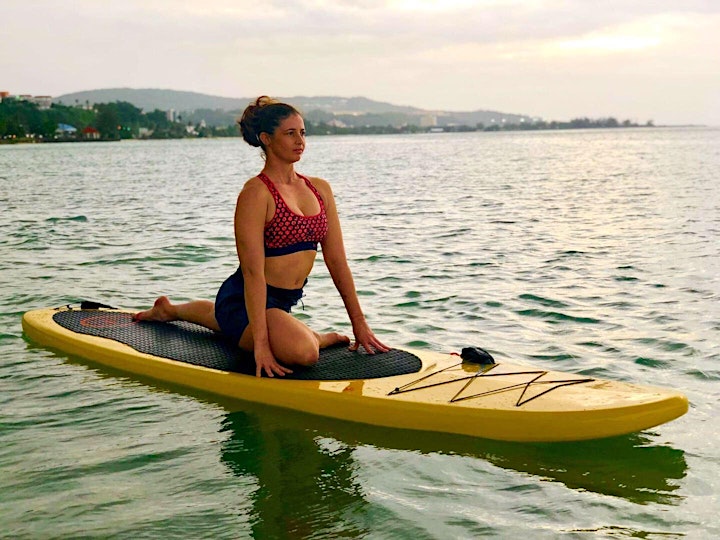 Special thanks to our community partner - FreskuBox
Check out FreskuBox for wraps, raw juices, and smoothies! You can follow them on Instagram @freskubox