New Years in Dubai 2014

Sunday, December 29, 2013 at 1:00 PM

-

Saturday, January 4, 2014 at 4:00 PM (EST)
Event Details
  NEW YEARS IN DUBAI
UNITED ARAB EMIRATES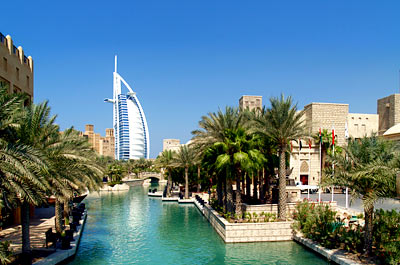 Exotic Dubai Tour
December 29, 2013  – January 4, 2014
Dubai, United Arab Emirates
Full Package Includes
Roundtrip flight from NYC to Dubai on Emirates Airlines
5 nights at Jumeirah Emirates Towers Hotel, Dubai
All transfers (if purchasing full flight package)
Pre-Departure Party in Atlanta (not from Atlanta? Your package items will be mailed to you)
T-Shirt
Pool Party at Jumeirah Hotel in Dubai
Evening Karaoke Party
7 meals: 5 breakfasts, 2 dinners
Sightseeing in modern air-conditioned motor coach
Services of English-speaking tour manager per itinerary
Entrance fees per itinerary
Taxes and fees
Travel Insurance - Cancel Anytime
Land Only Package
5 nights at Jumeirah Emirates Towers Hotel, Dubai
Pre-Departure Party in Atlanta
T-Shirt
Pool Party at Jumeirah Hotel in Dubai
Evening Karaoke Party
7 meals: 5 breakfasts, 2 dinners
Sightseeing in modern air-conditioned motor coach
Services of English-speaking tour manager per itinerary
Entrance fees per itinerary
Taxes and fees
Travel Insurance - Cancel Anytime...effective after full 2nd payment of $400 per person
Package Prices
Full Flight Travel Package
         $3999per person – double occupancy
                       *Roommate matching available upon request
Land Only Travel Package
         $2499per person – double occupancy
                                 *Roommate matching available upon request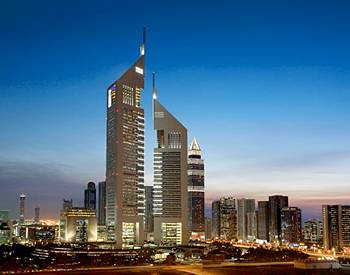 Price increase: Deposits made before June 5, 2013 will be honored at the $3,799 land/flight rate & $2,299 pp land only...always note rates are subject to change, deposit confirms and hold your rate.
Our Hotel – Jumeirah Emirates Towers
Jumeirah Emirates Towers is a city lifestyle destination beyond compare. Set in the heart of Dubai alongside Sheikh Zayed Road, a few minutes walk from the Dubai Metro Station and just a short drive away from pristine beaches, this established landmark encompasses a fully integrated five star business hotel with high octane luxury setting the scene with 400 spacious rooms and suites, paired with creative meeting and business facilities. 

View hotel:www.jumeirah.com/Global/Property/JET/Documents/JET.pdf 
Pool Party & Karaoke Night
Please bring extra attire for our rooftop pool party and our Karaoke Night. These events will allow us to relax and get to know each other. These events are not mandatory just a nice touch to have fun with the group.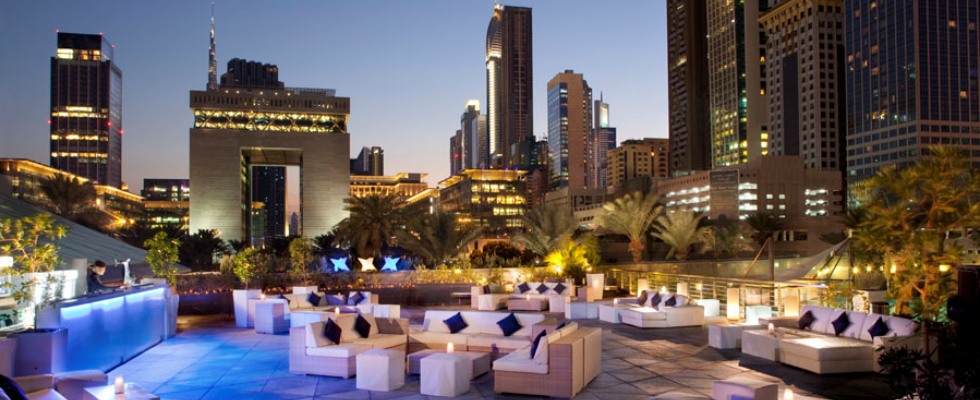 Special Features
Dubai City Tour
Abu Dhabi City Tour
Traditional Dhow Dinner Cruise
Burj Khalifa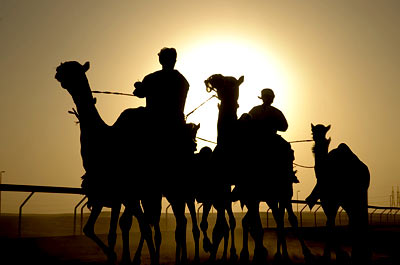 Itinerary
DAY 1- Depart the USA...Dec 29, 2013
Depart New York for Dubai. Your flight includes meals, drinks, and in-flight entertainment for your journey

DAY 2, - Arrive in Dubai…Dec 30, 2013
Arrive in Dubai and transfer to your hotel
Overnight: Dubai

DAY 3,  - Dubai City Tour... Dec 31, 2013
Today, enjoy a full day tour of one of the most diverse cities in the world. Your tour will take you to both sides of Dubai Creek, where you will experience both the old world scenery and the stunning modern skyline. Journey to top of the Burj Khalifa, the tallest building in the world, and enjoy breathtaking panoramic views of the city, ocean and desert. Enjoy a photo stop at the iconic Atlantis the Palm Hotel before visiting their expansive aquarium for the chance to see sharks, rays, guitarfish and more. Highlights also include the Dubai Museum in the Al Fahidi Fort, the Dubai World Trade Center, and the bustling alleys of traditional spice and gold souks. Later tonight, take part in a welcome orientation with your tour manager and enjoy a complimentary welcome drink with dinner.
Overnight: Dubai
Meals: Breakfast, Dinner

DAY 4, - Full Day in Dubai... Jan 1, 2014
Enjoy a full day at leisure to further explore this vibrant city or join the optional tour where you will go on a safari into the vast desert that surrounds modern Dubai
Optional: Desert Safari (PM)
Overnight: Dubai
Meals: Breakfast

DAY 5, - Full Day in Dubai...Jan 2, 2014
Experience another full day at leisure. Take a stroll along Dubai's vast coastline, head to the Dubai Mall of the Emirates for some modern shopping, take a run at the indoor ski sloop located there, or take our optional tour to Sharjah, the Culture Capital of the UAE. Highlights include the Sharjah Fort, built in 1820 and the Heritage Museum, which is dedicated to preserving how families from the region lived long ago. This evening, enjoy a farewell dinner aboard a traditional Dhow cruise.
Optional: Sharjah Tour (AM)
Overnight: Dubai
Meals: Breakfast, Dinner

DAY 6,  - Abu Dhabi City Tour....Jan 3, 2013
Today, our full day city tour takes you to the capital of the United Arab Emirates, Abu Dhabi, also known as the Arabian Jewel. En route, pass Jebel Ali Port, the largest man-made port in the world. Upon arrival, visit the Grand Mosque, built in 2007, which is the eighth largest mosque in the world. Drive along the Corniche to the Breakwater, from which you can enjoy a magnificent view of the city's skyline. Continue to the city's oldest building, Al Husn Palace, built in the 18th century and Emirates Palace, the second most expensive hotel ever built. Next, visit the Dhow Yard, where wooden ships are still being built using the same simple tools that have been used for countless generations. Lastly, visit the Women's Handicraft Center, where you can admire the skill and dexterity of local women making traditional handicrafts. On your way back to Dubai, enjoy a drive through Yas Island, where the Warner Bros and Ferrari World theme parks have been erected and where the brand new Formula 1 race track is located.
Overnight: Dubai
Meals: Breakfast

DAY 7, - Depart for the USA....Jan 4, 2013
Transfer to the airport for your departure flight
Meals: Breakfast
Optional Add On Tours
Half Day Desert Safari Tour -$77
This amazing tour may be the highlight of your visit to Dubai. Board your 4X4 vehicle in Dubai and head out towards the desert. You will feel the thrill of "dune bashing" as your professional driver takes you up and down the golden dunes. A beautiful desert sunset stop is included before continuing to the Bedouin Camp. You will be greeted with a traditional cup of Arabic coffee and have the opportunity to try riding a camel before settling down for your barbeque dinner, prepared on open fires in front of you. Later in the evening, a belly dancer will enchant you with her dances. Departs at 3:30 p.m. Returns approximately 9:30 p.m. Pick-up and drop-off at the hotel.
Sharjah Tour – $38
This tour takes you to Sharjah, the "Pearl of the Gulf." Visit of the renovated Fort of Sharjah, built in 1820, that once served as the residence of the ruling family. Continue to the Heritage Museum. A visit to Sharjah is not complete without a stroll in the souks, where you can bargain for jewelry, handicrafts, and carpets, among other specialty items. Visit the Souk Al Arsah and the Souk Al Markazai, the largest souk in Sharjah with 600 shops. Afterward, return to Dubai.
Departs at 9:00 a.m. Returns approximately 1:00 p.m. Pick-up and drop-off at the hotel.
Preparing for your International Flight to Dubai
Your flight will leave NYC on December 29. As your travel agent, we strongly suggest you fly into New York on December 28 and spend the night at a hotel near JFK International Airport. This will minimize the risk of missing flights and will also give you a sense of peace knowing that you are near the airport where you international flight will depart.
Passport
You MUST have a passport for this event. Your passport must not expire within six months of your travel to Dubai (cannot expire before July 5, 2014). No Visa is required for US Citizens.
Information on Customs and Laws in Dubai
Will be forwarded to you once your first deposit is paid.
Payments Per Person*
Deposit      Now  - 3/15/2013         $350 or more...rate subject to change until full deposit is made, pls confirm
Pymt#2     4/15/2013                    $400 or more
Pymt#3      5/15/2013                   $400 or more
Pymt#4      6/15/2013                   $400 or more
Pymt#5      7/15/2013                   $400 or more
Pymt#6      8/15/2013                   $400 or more
Final          9/15/2013                    Balance, if any
*Payment plans are provided as an extra convenience, please adhere to the payment schedule to avoid possible trip cancellation. At the least make a deposit to secure rate, 1 installment payment, and pay balance on time. Packages with flights not paid by this date, will be cancelled & all payments will be forfeited, NO EXCEPTIONS!!!
**Joining the trip after a payment deadline, pay the $350 deposit and continue payment as schedule and catch up payments. Please call to confirm your rate. Rates are confirmed upon date of deposit.
Easy Payment Methods
1.)        Pay $350 Deposit  Online Above along with Registration Form
2.)        Pay Online on the Neptune Travel Group Site: pay a different by going to www.neptunetravelgroup.com and click on the "Make A Payment" button
3.)        Bill Pay (through your bank): to Neptune Travel Group, P.O. Box, 311467, Atlanta, GA 31131
4.)        Paypal direct to: payments@neptunetravelgroup.com
5.)        Mail Check or money order payable to Neptune Travel Group, mail to:
Neptune Travel Group
Attn: Dubai 2014
P.O. Box 311467
Atlanta, GA 31131
POLICIES
Passport is required to travel. Must be not be expiring within 6 months of the departure date.
Roommatching available but not guranteed. If you do not have a roommate identified, you will be required to pay the single occupancy supplement.
Payments are non-refundable, which are the same policies of the airlines and for prepaid hotel rates.
Payments are non-transferable to another person already taking the trip nor for a different trip.
Name changes are allowed and may require a fee depending on the date the change is requested.
Travel insurance is included in  your travel package and is effective after your full 2nd payment of $400 or more.
All travel insurance claims are administered by Allianz Travel Insurance & not Neptune Travel Group.
Full deposit of $350 per person is required to lock rate for hotel & flight, $250 for hotel only. This deposit is non-refundable shall you cancel before your 2nd payment.
Rates are subject to change when payment schedule is not followed, call to confirm rate.
The payment schedule is provided as a convenience, failure to follow the schedule may result in cancellation of your reservation and you will forfeit all payments made. No refunds nor credits will be honored.
Final payment not received by the final payment date will result in a late fee of $50 starting 7 days from the due date.
No travel documents nor info will be released until full payment is completed, including late fees.
THESE POLICIES ARE STRICTLY ENFORCED.
Contact Us
Neptune Travel Group
P.O. Box 311467
Atlanta, GA 31131
MAIN     1-855-5NEPTUNE 
             1-855-536-7886
FAX      404-549-4392
EMAIL info@neptunetravelgroup.com
When & Where

Dubai, Dubai
United Arab Emirates

Sunday, December 29, 2013 at 1:00 PM

-

Saturday, January 4, 2014 at 4:00 PM (EST)
Add to my calendar
Organizer
Neptune Travel Group
Neptune Travel Group is a licensed and a worldwide accredited travel agency. We are dedicated to providing outstanding travel consultation and affordable deals for groups and individuals.  
Visit Our Website
www.neptunetravelgroup.com for more travel deals and travel resources.
Call Us
1-855-5NEPTUNE or 1-855-563-7886
Email Us
info@neptunetravelgroup.com 
Like Us on Facebook
facebook.com/neptunetravelagency