New Year's Eve with Jerry's Middle Finger & Groovesession
Description
Welcome the New Year with music by Jerry's Middle Finger plus special guests Groovesession. Doors open 7pm, and although Cubensis will not be performing due to injury, expect special guest sit-ins by members of the band. 18 and over wecome! ONLINE TICKETING HAS ENDED. TICKETS AVAILABLE AT DOOR STARTING AT 7pm DEC 31.
Music by:
Jerry's Middle Finger (JMF), a Los Angeles based band, performs and celebrates the music of The Jerry Garcia Band (JGB)... and is taking the west by storm.

With some of the strongest and most seasoned players and vocalists in the SoCal jam band community on their roster, they have been playing consistently to large audiences all over California, packing venues and getting rave reviews.

Lead vocalist and guitarist Garrett Deloian has toured the world on the blues circuit, but in JMF truly shines and and is able to explore his passion and lifelong love for the work of Jerry Garcia. His guitar tone has been hailed by many of his musical peers, along with Jerry fans around the country, as one of the best "Jerry tones" in the jam band scene today.

JMF's rhythm section, with original JMF drummer Rodney Newman and bassist Son Vo (of Mother Jones and Freshly Baked), consistently locks in on the perfect grooves, dropping the band into strong, unrelenting pockets. The foundation they set for the songs pulls audiences onto their feet, energizing them to get up and move.

JMF has two outstanding powerhouse vocalists- Halina Janusz (of Mother Jones and Sugar Mountain) and Lisa Malsberger (of Grampa's Grass and The Rumrunners). Their smooth, rich vocal tones and soaring, stellar harmonies place JMF in a category all their own.

Jon Gold (Cryptical Development, Remnants of Eden) rounds out this awesome line up with some of the sweetest, funkiest, piano and "take me ta church!" organ accompaniment and solos you've heard. He manages to masterfully capture the tones of every era of JGB from Keith Godchaux to Melvin Seals.

Together, this JMF line-up has been thrilling audiences all over the west coast with their authentic and passionate tribute to the fantastic music of the Jerry Garcia Band, keeping alive a concert experience that fans hope will last forever.

Line up:
Garrett Deloian - lead guitar and lead vocals
Halina Janusz - vocals
Lisa Malsberger - vocals
Son Vo - bass guitar
Jon Gold - keys and organ
Rodney Newman - drum kit
-------------------------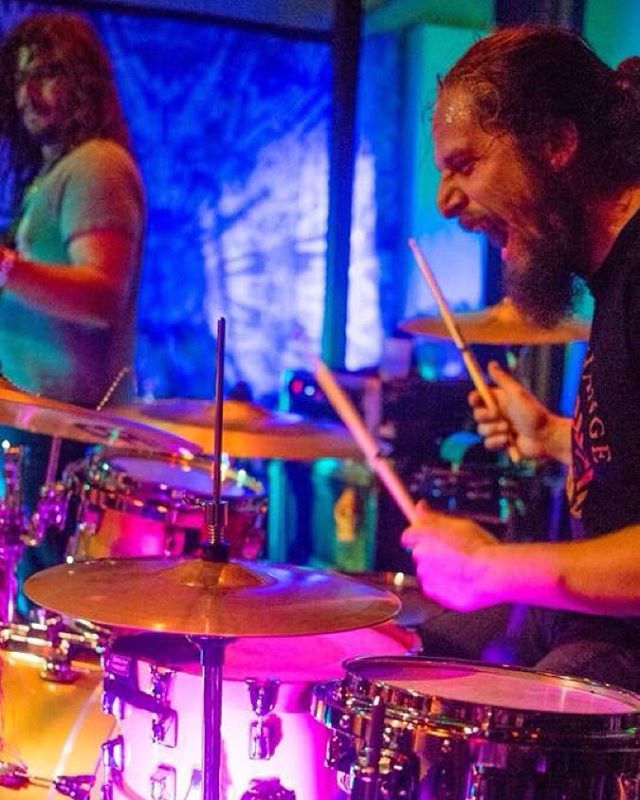 The Brothers Sanchez and their GrooveSession is a happening. Led by an inspirational and talented singing drummer for the ages, Manny Sanchez, along with his younger brother Ronnie Sanchez playing bass guitar and completing an unrivaled rhythm section. Natural harmonies in life as well as voice these brothers began their musical journey while in grade school excelling in sports and after the two studied at the Musicians Institute in LA.
Distinctively one of today's musical artists with a sound of their own, a fun message of hope and a simple vision of love for the world. Uniquely reminiscent of some of history's greatest writing teams performing songs that would have been relevant twenty years ago and twenty years from now. Never taking themselves too seriously The Brothers Sanchezhas an appreciation for all things honest and brings positive energy, musical content and a spirit that resides in all people. Enjoy the ride! This completely do-it-yourself outfit has been booking, writing for 14 years while touring and playing across the USA for the past 10 years.
This is a must see live band! Catch a session… JUST RELEASED, 2018 their fifth studio album "Free As You Wanna Be"
"This is a 'coming of age' of a great band who have 'earned their stripes' the ol' fashion way, touring and bringing their music and amazing talent to the people. Now, the new album by GrooveSession speaks the truth about love, life, and living the good times!" John Avila, Musician/Producer