New Year's Eve w/Class 'C' Entertainment

Sunday, December 30, 2012 at 8:00 AM

-

Tuesday, January 1, 2013 at 1:00 PM (CST)
Event Details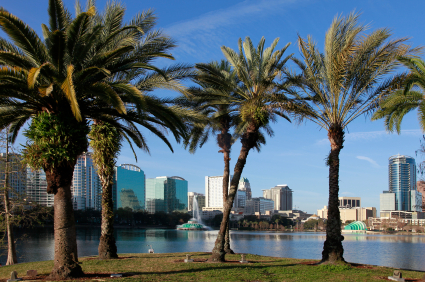 SUN & FUN IN FLORIDA

Sunday, December 30 thru Tuesday, January 1, 2013 over the New Year's weekend.
•
Round-trip flights between Orlando and Chgo-OR-Indianapolis
•
Luxury Hotel Accommodations w/ Full, Hot Breakfast Each Morning
•
Adult Entertainment Activities
•
Shopping
•
Sightseeing
•
A Pool Party 
•
Reception w/
Complimentary
Cocktails & Light Appetizers
•
A New Year's Eve Sit-Down Dinner
•
A New Year's Eve Celebration
•
Luxurious, 
Guest Rooms
•
On-Site
Restaurant & Lounge
•
•
Outdoor pool and whirlpool spa

featuring a sundeck

•




•

Fitness Center

 

•

Close to Orlando theme parks and other attractions

•
Register now to reserve your space. Make your required $100/person deposit by Friday, September 14th. Thereafter, installment payment terms are as follows:
      1) Airfare payments:
          First pmt by Sep 14th - $150/person, Balance by Oct 14th - $175/person
      2) Hotel accommodation payments:
          First pmt by Oct 28th - $150 (1 suite, 1st night, up to 4 ppl),
          Balance by Nov 28th - $150 (same suite, 2nd night)
YOU CAN ALSO MEET US THERE!  Travel from your city and join us for this fabulous event. Purchase our hotel package and get overnight accommodations with ALL the extras. Make your purchase at any time, NO DEADLINE. $475 for 2 guests. [Payment info & installment options available upon request].
We're looking forward to a good time on this fun filled, 3-day, 2-night getaway, for US, women who love women exclusively.

Take a look at the event schedule below and see for yourself.


Thank you,
Carol
Class 'C' Entertainment
www.classceechicago.com
carol@classceechicago.com
(312)399-9669
CONTACT  US  FOR  REGISTRATION  INFORMATION
**event schedule subject to change**  
                                    [events are FREE unless specified]
Sunday – December 30th
11am – 4pm                           Sightseeing,  Shopping, Fun Activities
Downtown Orlando, Paddleboats, Specialty Shops, Souvenir Shops, Prime Outlet Mall, Ripley's Believe it or Not, SeaWorld, Universal Studios Theme Parks, International Drive
                                                                                                                      [Additional fee]
5pm - 7:30pm                         Reception & Happy Hour in Host Hotel Lounge
Come meet & greet with other event attendees while enjoying complimentary drinks and light snacks along the poolside
5pm - 7pm                             ON YOUR OWN FOR DINNER                           [Additional fee]
On-Site hotel restaurant or nearby restaurant in walking distance
8pm - 12am                           Adult Entertainment at Universal CityWalk
Join us while we have fun bowling, shoot some pool, catch a movie, hang out at a sports bar, take the water taxi for a short ride, grab some food, grab a cold drink, go dancing  OR just find a seat on a stoop and enjoy the scenery                                        [Additional fee]
Monday – December 31st
8am – 11am                            Breakfast in Hotel Restaurant
2pm – 6pm                              Pool Party at Host Hotel
Wear your sexiest swimwear & get WET & and enjoy complimentary drinks with us.
6pm - 8pm                              "Dinner & A Movie"
Group dinner off-site while screening one of our fav lesbian movies (TBA)
10pm – 3am                            New Year's Eve Celebration
Bring in the New Year with a BANG! Put on your hat, blow your horn, throw some confetti, count down the seconds under the stars and raise your glass to toast for New Year 2013! 
[Free Entry & First Drink free before 11pm]
Tuesday – January 1st
8am – 11am                            Breakfast in Hotel Restaurant
When & Where

Orlando, FL


Sunday, December 30, 2012 at 8:00 AM

-

Tuesday, January 1, 2013 at 1:00 PM (CST)
Add to my calendar
Organizer
Class 'C' Entertainment
Class 'C' Entertainment is an event planning service company that strives to provide a classy alternative to the mainstream amusement outlets among our peers.

So "Dinner & A Movie" was developed. An event featuring a gay/lesbian film watched on a big screen while simultaneously savoring a sit-down dinner.

This year we're hosting the
New Year's Eve 2013 GETAWAY & CELEBRATION in Orlando, FL.

For the past 7 years, we have held our event as a short 'getaway'. Our first "Dinner & a Movie" event was November 2004 for about 45 women and each year our attendance has grown.
We created this event to offer great food; a film relating to lesbian of color experiences written, produced and directed by the nation's lesbian of color filmmakers; a dance party/celebration for a few hundred women who love women.

You get variety and more than just a party, bringing in the new year the Class 'C' way. You're guaranteed to have a great time on a fun-filled getaway celebrating the new year to come.

 www.classceechicago.com
New Year's Eve w/Class 'C' Entertainment