Have your In Person Get Together in one of our Experiential Private Micro Lounges: Each Lounge Accommodates 6-9 guests
About this Event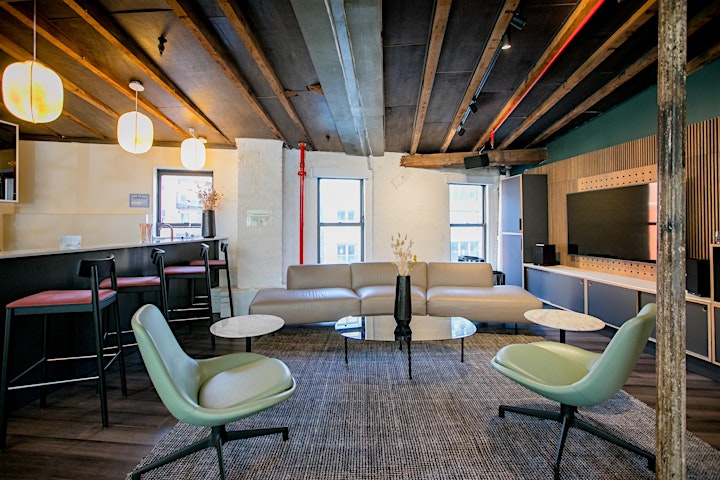 In order for our guests to enjoy a safe and healthy holiday season, we have transformed our loft into three unique micro lounges @Bento _onHudson. Each private lounge features 55" Smart TV's, Multi-Channel Sound Systems, Wifi, Sanitizing Stations, and Fully Functional Windows and sits on the top floor of the Little Flatiron Building in the Meatpacking District.
Your event includes a 2 hour open bar curated by @professor.baker and culinary guest Chef @DosCaminos. Each lounge has been designed by a collaboration of vendors including Street art @mdot_Season, Lounge Furniture@rentquest_nyc, photography @phillipvnphoto and @dec.nyc views of the district.
Drink some Drinks, Eat some Eats, Watch a Movie and enjoy New Years Eve in your private lounge. You bring the guests, we provide everything else.
Our team is compliant with all safety and health regulations outlined by the CDC. We ensure face coverings are worn, temperature checks daily, weekly Covid testing, and ongoing sanitizing of the hands and our space.
Each lounge is exclusive to your group only therefore the ticket purchaser must purchase all tickets. Please contact kgenauer@livebento.com for further questions.