New Year's Eve Speak Easy Sponsorship

Tuesday, October 25, 2011 at 1:00 PM

-

Saturday, December 10, 2011 at 12:00 AM (EDT)
Event Details
NEW YEAR'S EVE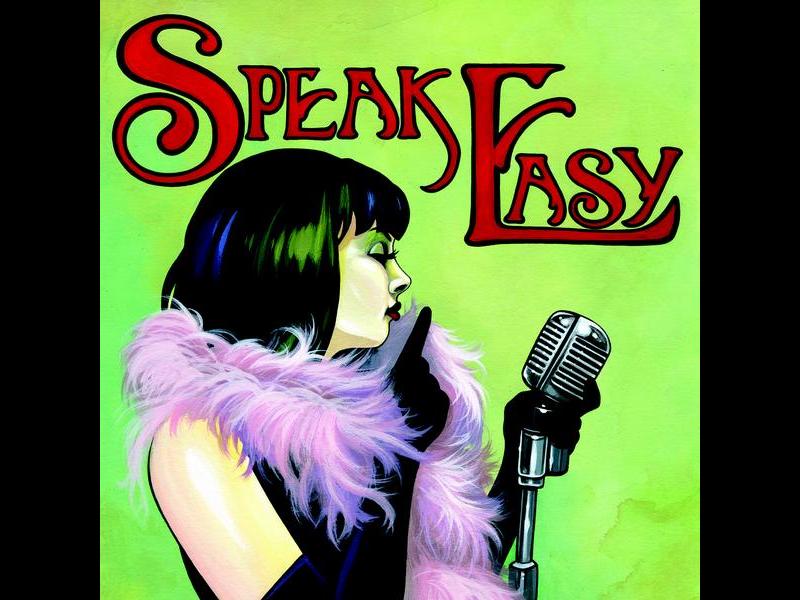 SPEAK EASY
Corporate Sponsorship Packages
Bring in the New Year with the Fredericksburg Jaycees Speak Easy Casino Night Event. 
Located in the heart of Fredericksburg
1380 Central Park Blvd Ste 101 & 103
Fredericksburg, VA 22401
Upon entering it looks like an ordinary club.
Truth be told there are many hidden secrets in this establishment.
The public and speakeasy patrons are invited to celebrate New Years the Speak Easy way. Upon entering the old Bogey's building, DJ Kat invites patrons to visit the dance floor while she spins popular beats of our era.  
While inside our ticket holders will find excitment through the passageway into the speakeasy, where their senses will be consumed with the sounds of the 1920's, food to tease the pallet, and artwork pleasing to the eye! Enter the Speakeasy Lounge and listen to the sounds of local vocalist, Abbey Buck, singing the songs of the Speakeasy era.  Adding to the ambiance, Metro Casino Parties will provide black jack, texas hold'em, roulette and craps tables, providing opportunites to win great prizes.  For the pallet, Jaycee member and owner of  A Touch of Wow Entertainment, Chris Carbone, will make mouths water and leave stomachs begging for more with his high-end hors d'oeuvres.  Feast your eyes on the talent of local and young Artists of Fredericksburg by their original artwork adorning the walls and space of the Speak Easy.  
This event promises to provide Fredericksburg residents a fun, unique, and local opportunity to bring in the 2012 New Year. We invite you to attend our event, become a sponsor or ideally, do both.
The Jaycees' New Year's Eve Speakeasy Party has received favorable support from the Fredericksburg business community. It is being marketed to associations, organizations and Chamber of Commerce chapters throughout Northern Virginia. Attendance for the event is expected to exceed 200 people. Our New Year's Eve Casino Party provides a premium opportunity for networking, branding and business exposure in a fun and entertaining environment.
We've attached documents that describe the various sponsorship opportunities available. Whether you decide to brand a black jack table with your business name, brand our casino chips with your logo or include your business collateral in our goody bag there are multiple options for business and product exposure while supporting the event and the Fredericksburg Jaycees community programming.
The Fredericksburg Jaycees are a local chapter of the United States Junior Chamber of Commerce who promote community service and leadership development in young adults from ages 21 to 40-years-old.  Funding for our programming in Fredericksburg is created through events produced by our local Jaycees chapter. Some local programming supported by Jaycees are the Fredericksburg Easter Egg Hunt, School Supply Drive and the Jaycees Christmas Shopping Tour provided for underprivileged children. A complete overview of our programming can be found on our website, www.fredjaycees.com.  
Sponsorships Details
Our corporate sponsors and partners provide financial and in-kind support for our ongoing leadership development initiatives and community service programs. These corporate donations also support our general operating fund, new and annual events, and infrastructure, giving back to the surrounding community.
As part of our corporate sponsorship program, your company will be aligned with a historical community service organization, New Year's Eve Speak Easy and  the "Best in Show" award.  The "Best in Show" award gives recognition of a student's art accomplishment. The Jaycees corporate sponsorship team has created a sponsorship program that will strategically support your marketing and branding goals.
Become a Sponsor
Join a unique and exclusive community service organization on New Year's Eve

Premier branding and exposure opportunity to a large and diverse demographic

Support the local student artists and their educational departments

Strategic marketing opportunities for your company and brand

Residual impact from jayceesspeakeasy.eventbrite.com ticket sites (estimated 1,000 visitors per month)

Association with other high profile corporate sponsors including Rappaport, Touch of Wow, Target, Toyota and Wells Fargo

VIP access and hospitality

Network with your peers in a unique and creative environment
What makes our sponsorship unique?
Positioning of the Speak Easy within Central Park (Best Buy, STAPLES Center, Baileys Bar and Lounge, At&t, Regal Cinemas, The Hilton,  Marriott and 12 dining establishments)

An array of unique content from our many programs, events and performances
Sponsor Benefits
Some of the many benefits include, but not limited to the following:
Sponsorship Buy-ins
Business Logo's
      Moderate Exposure- $475
6" diameter business logo placed on all non- exclusive casino tables

2 All Access, New Years Eve Party Passes
      Premium Exposure- $675
6" diameter business logo placed in premium spots on non-exclusive casino tables

4 All Access, New Years Eve Passes

Gift Bag Insertion
Exclusive Sponsorships
Gift Bag- $1500

Business logo placed on both sides of a plastic, handled gift bag

4 All Access, New Years Eve Party Passes

1 bottle Champagne

Gift Bag Insertion
Black Jack Table- $1600 (one available)
Business logo printed on table felt at all 7 player positions

4 All Access, New Years Eve Party Passes

1 bottle Champagne

Gift Bag Insertion
Poker Table- $2,400 (one available)
Business logo printed on table felt at all 9 player positions

6 All Access, New Years Eve Party Passes

1 bottle Champagne

Gift Bag Insertion
Casino Chips-  $2,800 (one available)

Business logo placed on the back of all casino chips

8 All Access, New Years Eve Party Passes

1 bottle Champagne

Gift Bag Insertion
Playing Cards-$1,800 (one available)

Business logo placed on the back of all playing cards

4 All Access, New Years Eve Party Passes

1 bottle Champagne

Gift Bag Insertions
DONATIONS:
We are looking for raffle prize donations
INCENTIVE: 
Announcing your business at prize giveaway
If you are interested in becoming a sponsor for this event please fill out the sponsorship form, and email it to fburgjayceeswmvp@gmail.com.  You can buy your sponsorship above with credit card which includes a $9.95 processing fee.  To avoid processing fees a check made out to Fredericksburg Jaycees can be mailed to P.O. Box 278, Fredericksburg, VA 22404 along with a copy of your emailed sponsorship form.  It is a requirement to email the sponsorship forms so we do not overbook sponsorship opportunites.  
COLLECTIONS
If you are interested in helping out the Jaycees but sponsorship is not in your budget.  We are also looking for items to borro, which will be returned to you by January 8, 2012.
Icicle christmas lights of (any color except multicolor)
snow flake christmas lights
catering trays
bartending supplies
lounge tables and chairs (preferably round)
lounge couches (retro, flat, unicolor, bar and lounge couches)
Volunteers (Dec 29th, 30, 31, Jan 1, 2, 3, 4, 5, 6, 7, or 8) (clean up, art hanging, decorating, etc)
When
Tuesday, October 25, 2011 at 1:00 PM

-

Saturday, December 10, 2011 at 12:00 AM (EDT)
Add to my calendar
Organizer
About Us
Mission Statement
The mission of the Fredericksburg Jaycees is to empower young people. We are a people-development organization that seeks to create positive change in our organization, our community and ourselves. Everything we do must encourage young people to become members and to take full advantage of our world-class fellowship, community service and leadership training opportunities.
Vision Statement
The vision of the Fredericksburg Jaycees is to be the organization of choice for young adults to contribute to the advancement of the global community by providing the opportunity to develop the leadership skills, social responsibility, fellowship and entrepreneurship necessary to create positive change.
The Jaycees Creed
The concepts and beliefs of the Jaycees organization are embodied in the Jaycee Creed, written by C. William Brownfield:
We believe:
That faith in God gives meaning and purpose to human life;
That the brotherhood of man transcends the sovereignty of nations;
That economic justice can best be won by free men through free enterprise;
That government should be of laws rather than of men;
That earth's great treasure lies in human personality;
And that service to humanity is the best work of life.
About Us
We are the Cure for the Common Social Life
The greatest friendships develop in our organization. Whether we meet for drinks and dinner, go tubing down the Rappahannock River, sing karaoke, or catch a movie, this is a good group of people to do it with. From picnicking to black-tie dinners there is something for everyone.
We are a Leadership Development Organization
The Fredericksburg Jaycees builds tomorrow's leaders with the focus on self-growth for our members. The way this is accomplished is through a hands-on approach to running projects that enhance the local members' communities.
We are a Community Service Organization
The Fredericksburg Jaycees offer many programs and ideas that support and benefit the community. The local community dictates where the area of emphasis needs to be focused (i.e. helping disadvantaged youth, food drives, building homes). Our organization provides support and training materials so that the programs can run effectively.