Description
HIGHLIGHTS
*Late night Hors d'oeuvres*
*Midnight Toast*

*Signature Cocktails*
*1000 Balloon Drop*
*Party Favors*
*DJ and Dancing*
*Table Reservations*
*Open until 2AM*
*21+ event*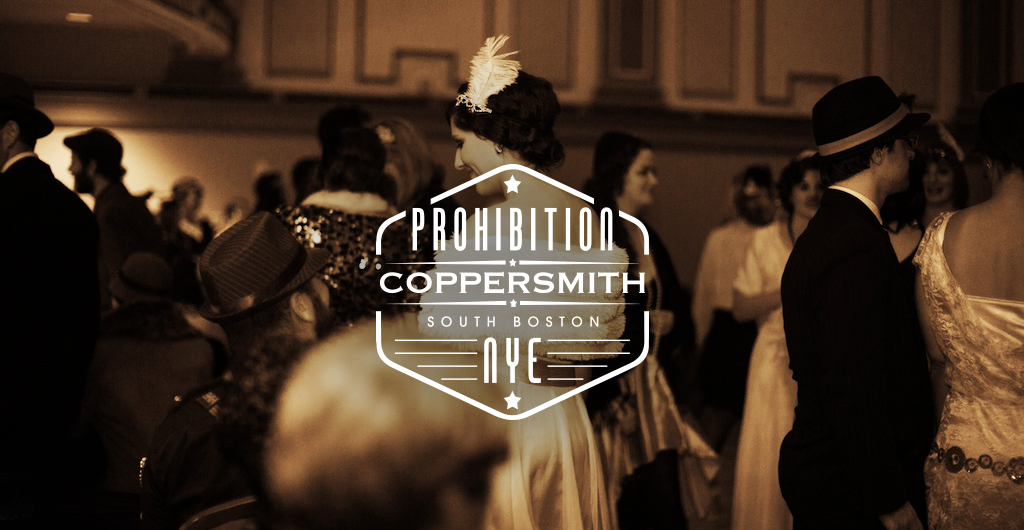 THE LOCATION
Coppersmith is South Boston's newest eating, dining and drinking destination with over 10,000 feet of space. Established in 2015, the vintage space is tactfully outfitted with reclaimed steel, restored brick, exposed timbers, exotic woods, multiple atrium skylights, open windows and glass garage doors that together impart a bright sense of comfort and warmth against Coppersmith's solid character. The design allows for a variety of experiences throughout the venue, including: a cozy café/private dining room, an open 250+ seat ground floor restaurant, a 100ft indoor/outdoor bar, a seasonal patio and roofdeck, and two food trucks stationed inside the restaurant.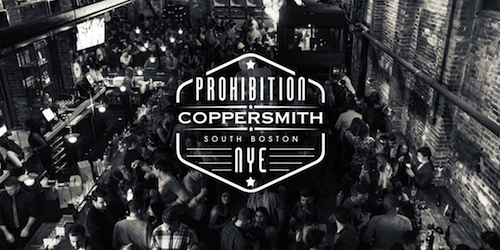 Join our Prohibition New Year's Eve party this year and live it up like they did in the 1920's. This year, help us recreate this theme in celebrating a roaring NYE party not to be forgotten.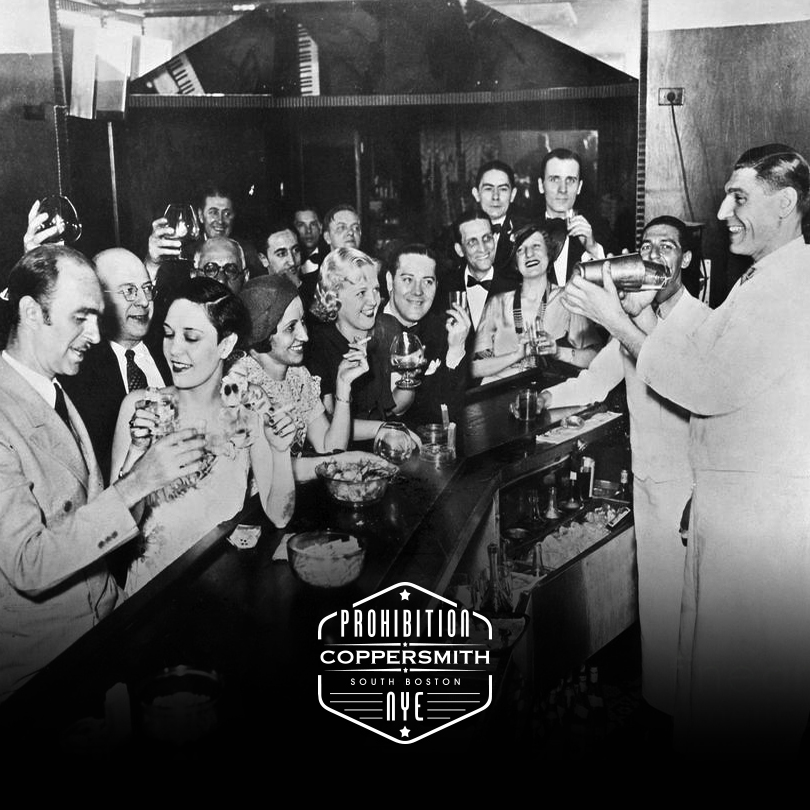 The Music
Johnny Love
Originating from Boston, Massachusetts, DJ Johnny Love started DJ'ing private parties and events at the age of 17. His passion for music elevated his DJ career rapidly. By the age of 21, he was spinning records in some of the biggest clubs in New York City, Atlantic City, and Boston. His unique understanding of music and raw technical skill has made him one of the top open-format DJ's in the game. Every performance leaves the crowd with a lasting impression of his ability to mix music from all genres including today's top hits as they dance the night away.
Exclusive Seating Areas
Limited Availability - Call / Email For Reservations
Table – 6 available
8 x NYE Prohibition Tickets
2 x Magnum Mionetto Prosecco 1.5 L
Late night Hors d'oeuvres
8 x Exclusive Party Favors
$650 (plus tax and service charges)
For more information contact:
Courtney Vivian
617.658.3452
HAPPY NEW YEAR!
Discover Coppersmith now by visiting
www.coppersmithboston.com
www.facebook.com/coppersmithboston
www.twitter.com/coppersmithbos