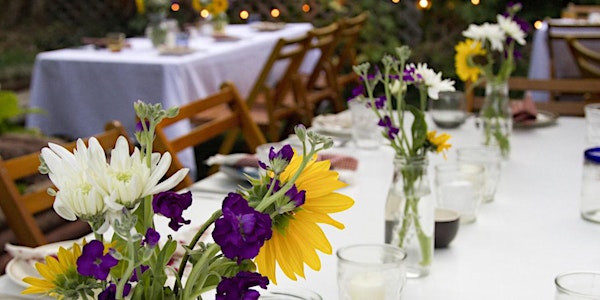 New Year's Eve Pop-up Dinner
When and where
Location
Old Long Since Place Boulder, CO
Description
Blank Plate Boulder New Year's Eve
Quick survey: do you know what "Auld Lang Syne" means? (I didn't until a few minutes ago.)
Whatever it means, it's obviously synonymous with New Year's Eve.
We're finishing up the menu for our New Year's Eve pop-up and we'll drip out some updates by email. Sign up for our mailing list if you're not already on it.
For now we'll throw out some fun numbers:
Three pounds of pure, blessed (yes) Guatemalan cacao

Five courses (at least)

Six beverages (at least)

24 seats

9pm through the toast (it's New Year's, remember?)

$160 with beverages / $135 food only (with maybe a beverage or two)
As with all our events, it's not quite a restaurant and it's not quite a dinner party.
It's a pop-up.
We've had our share of unmemorable New Year's Eves. Have you? We decided that...
In the spirit of Auld Lang Syne, we're making this New Year's Eve a night to remember. Join us in making this one memorable.