Description
We're ringing in the New Year with an indulgent Imperial Russian themed celebration. Come "Party Like A Tzar"!
Start your evening with a taste of regal luxury. Join us for canapé bites and a glass of Henriot "Brut Souverain" Champagne. Our menu will feature five small bites of our chefs' Imperial-insipired cuisine, plus a small dessert snack!
5 - 7pm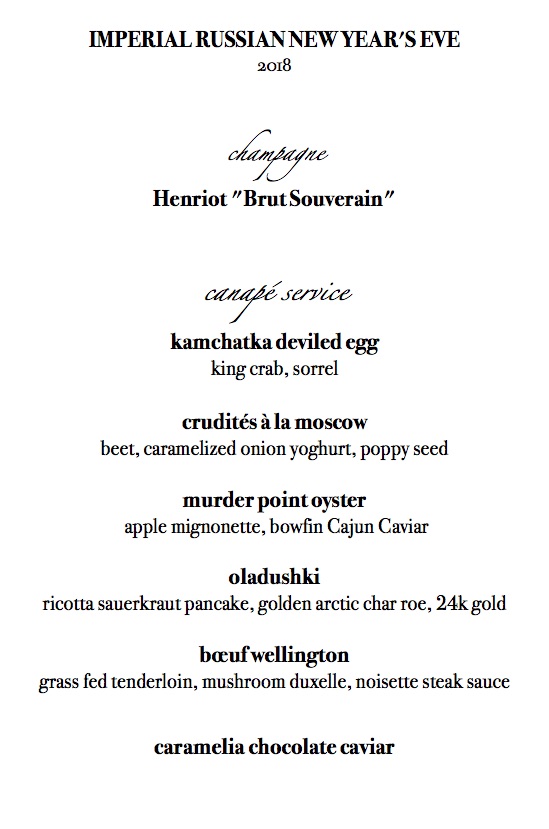 Tickets are required for canapé and champagne package. Our full bar will be available for walk-ins or to-go until 7pm. Interested in dinner? Find out about our Imperial Banquet Extravaganza- featuring an eight-course dinner, a Cristal midnight toast and live music!
Organizer of New Year's Eve: Party Like A Tzar!