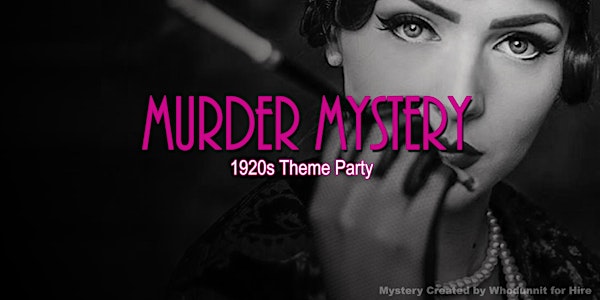 New Year's Eve Murder Mystery Party - Frederick MD
Murder Mystery Party at the Dragon Distillery in Frederick MD
When and where
Location
Dragon Distillery 1341 Hughes Ford Road #Suite 108 Frederick, MD 21701
About this event
Tickets - Limited to 40 couples only! If sold out, you will not be permitted admission at the door.
Timing - 6 PM Doors Open, Mystery 6:30 - 8:30, Last Call 9 PM
Cost - $45/person ($35 for 4 seats, $25 for 8 seats)
Age Requirement - 14+ (Must be 21+ to purchase alcohol, ID required)
Group Seating Available - Choose the same Party Name and you will be seated together
Food and Beverages - Not included in the admission. Available for purchase on site.

Recommended Dress - Gangsters and flappers of the 1920s. Search "1920s costume" for ideas. Men in fedoras and suspenders, ladies in sparkly dresses and headbands.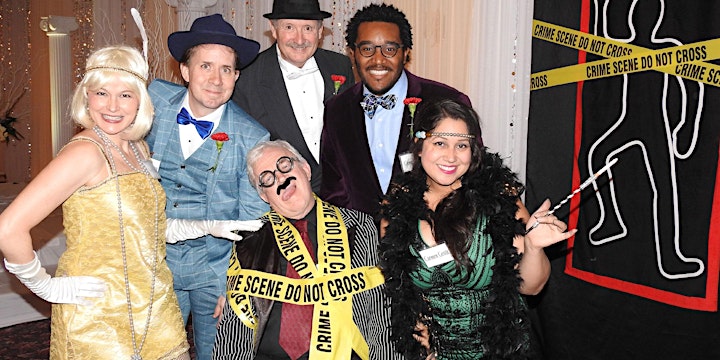 Participation Encouraged
This event is an interactive murder mystery game. As a guest, you will be asked to participate in the mystery as a sleuth searching for clues and interrogating suspects, or as a suspect proclaiming your innocence. Watch out! You could be accused of the crime.
FREQUENTLY ASKED QUESTIONS
*I've seen "Sinister Speakeasy". Are there other options? Yes, alternate dates, locations and themes are available at https://whodunnit-for-hire.eventbrite.com.
*Will this event end at Midnight? No. This is a unique New Year's Eve party meant as a pre-party or for those not wishing to stay out until midnight. Dragon Distillery doors will open at 6pm, the mystery will begin at 6:30, last call will be at 9pm and guests must vacate by 9:30pm.
*Where do I park? Park in our free lot facing the Frederick Airport.
*My friend and I want to sit together. Can we book individually? Yes. You may make separate reservations. When asked "Are you part of a larger party?" Answer "Yes." If both of you choose the same Party Name, your seats will be together.
*I'm celebrating. How can I have an entire table devoted to my party? Choose a Party Name and give it to your friends and family. Our tables can be put together to hold any number of guests. Purchasing 4 or 8 seats at one time entitles you to a discounted admission for this event.
*Is there a savings if I purchase an entire table? Yes. A single seat is $45/person. Purchasing four seats at one time reduces that to $35/person and purchasing eight seats at one time reduces that to $25/person.
*Do I need to print my ticket(s)? No. Please save your ink. Give your name and party name at the door.
*Can I give a ticket as a gift? Yes! They will use your name at the door.
*Do I need to wear a costume? Most guests will come dressed up. It is part of the fun. Search "1920s costume" for ideas. You will be admitted with or without a costume.
*Can I get a refund? No. All sales are final. Plan accordingly.
*What if there is inclement weather? Unless there is a Maryland emergency preventing the Dragon Distillery from opening, the event will go as planned and there will be no refunds or exchanges.
*Are there any exceptions to the refund policy (i.e. death in the family or covid)? No. Sales are final. If an illness or emergency prevents you from attending, give your seat to a friend. Tell them to you use your name at the door.
*It shows "Sold Out". Could I still get in at the door? That's only possible if there is a no-show. We are limited to 80 guests at the Distillery.
*I would like to turn my company party into a murder mystery party at the Dragon Distillery. Is that possible? Yes! Dragon Distillery can accommodate groups of between 50 and 80 guests. This would be perfect for your corporate luncheon or afternoon team building. Contact Wendy Olenik at Whodunnit for Hire to arrange the date and details. 410-549-2722 or murdermysterycompany@gmail.com