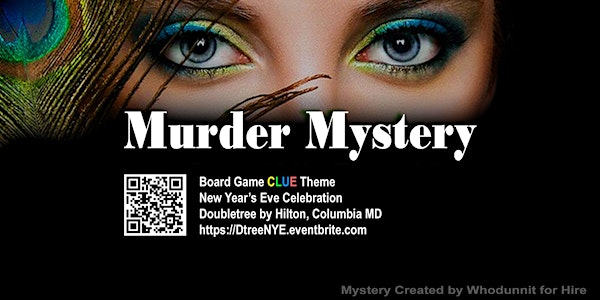 New Year's Eve Murder Mystery - Columbia MD
New Year's Eve Murder Mystery Party - Columbia Maryland
When and where
Location
Doubletree by Hilton Hotel Columbia MD 5485 Twin Knolls Rd, Columbia, MD 21045 Columbia
About this event
Need a single seat? A party of three has one seat available. Text me, Wendy, if you'd like it. 410-549-2722

Included
Murder Mystery Game, Deluxe Three Course Dinner with entree options, $20 toward the drinks of your choice at the cash bar, Champagne Toast, Parking, Tax, Gratuity (other than to the bar tender)

Overnight Accommodations
Book a room and stay the night! Special $109 NYE rate. Call 410-997-1060 for reservations and be sure to mention you'd like the "Whodunnit for Hire" rate. The code is WD1.

Attire / Theme
Glitzy cocktail attire in the color of a CLUE game character. Bring a mask just in case there is a mask mandate in effect. The murder mystery is set in the present day at a cocktail party at Joseph Body's mansion. Mr. Body has asked that ladies come dressed in black, white, red or blue as Ms White, Ms. Scarlet or Ms. Peacock and that men come dressed in mustard/yellow, green or plum/purple as Colonel Mustard, Mr. Green, or Professor Plum.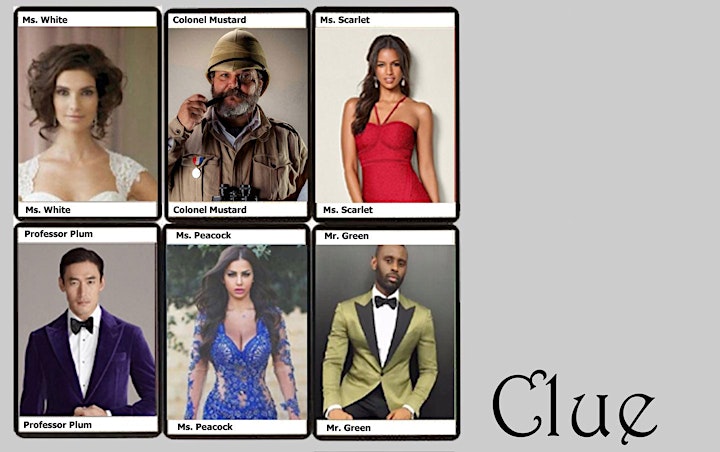 CASH BAR
Your first $20 spent is included in your admission ticket.
PREMIUM BRAND OPTIONS - Smirnoff Vodka, Bacardi Superior Rum, Beefeater Gin, Johnny Walker Red Scotch, Jack Daniels Whiskey, Jose Cuervo Especial Tequila, and Jim Beam Bourbon
TOP SHELF LIQUORS - Grey Goose Vodka, Bacardi Superior Rum, Tanqueray Gin, Johnnie Walker Black Scotch, Patron Tequila, Makers Mark Bourbon, and Crown Royal Whiskey
BEER & WINE - Budweiser, Bud Light, Yuengling, Odoul's, Corona, Heinken, Amsteal Light, Copper Ridge Chardonnay, Merlot, Cabernet, and White Zinfindel

FAQ
I cannot come NYE are there other options later? Yes. Come to the 1980s mystery "Gag Me With a Spoon. She's Dead." in January, February or March at the Doubletree in Columbia. Details are at https://columbiamysteryparty.eventbrite.com.
When should I arrive? 9:00 PM
I would like to sit with my friend. Could we make separate reservations? Yes! Make a reservation with the same "party name" and you will be seated together.
Could I be accused of the crime? Yes, if you volunteer to be a suspect. Tonight's mystery party is an interactive game. Everyone plays as a sleuth or a suspect.
If I come as Ms. White do I have to come as a maid or chef? No. Come in black or white cocktail attire for Ms. White.
Do I have to dress in costume? Mr. Joseph Body, tonight's host, has requested that at a minimum men wear a yellow, green or purple tie and that ladies wear black, white, red or blue cocktail attire. He said you will not be turned away regardless of your attire. This is a glitzy dinner party.
Do you have alternate dates, locations and murder mysteries? Yes. Check out other options at https://whodunnit-for-hire.eventbrite.com.
Do I need to print my ticket? No. You do not need your ticket for admittance. Give your name at the door. If you've given the tickets away as a gift, have them give your name at the door.
There's been an emergency (illness, death in the family, accident, covid, etc). Could I get a refund? No. Should any emergency prevent you from attending, give your seat to a friend. Your purchase is non-refundable. Plan accordingly. Refunds will not be given unless the state forces the Doubletree by Hilton Columbia to be closed.
I would like to arrange a murder mystery for my company party/team building event. This is such fun! Get the details here https://whodunnitforhire.business.site (scroll to the end for pricing).
I have another question. Text me (Wendy Olenik) at 410-549-2722. I'm happy to help.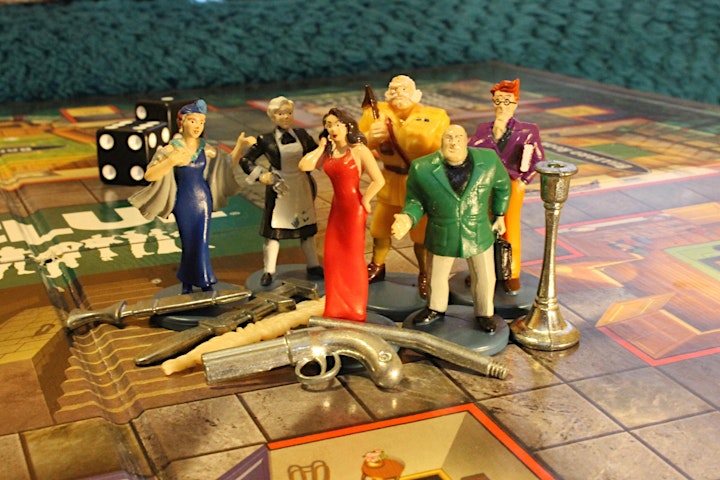 2023 Whodunnit for Hire Murder Mystery Parties