New Year's Eve Masquerade Dinner & Dance Party Atlanta Dec 31, 2016

Tuesday, January 26, 2016 from 10:21 AM to 10:24 AM (EST)
Who's Going

Loading your connections...
3 of your friends are going.
Share it to get more people on board!
Share

Sara Haughty
San Francisco, California

Luke Picard
London, United Kingdom

Rick Vespucio
Florence, Italy
Event Details

Salsa ATL & Dancing4Fun presents..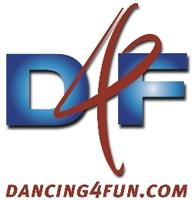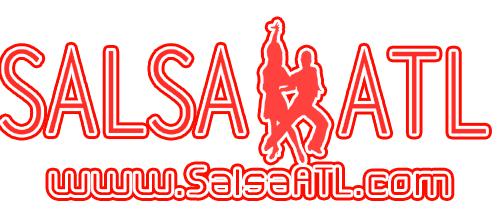 YOU CAN STILL PAY PARTY PASS AT THE DOOR! ;-) -- $60


New Year's Eve Party Atlanta GA
        New Year's Eve Masquerade Dinner & Dance Party 
           New Year's Eve Dinner, Dancing, Live Band & more...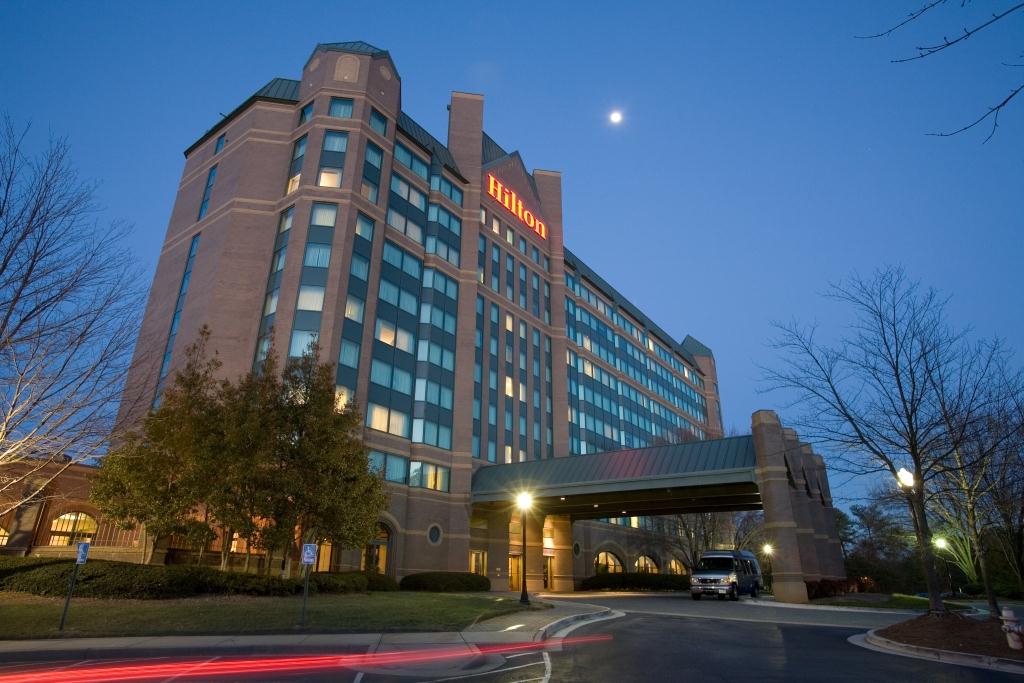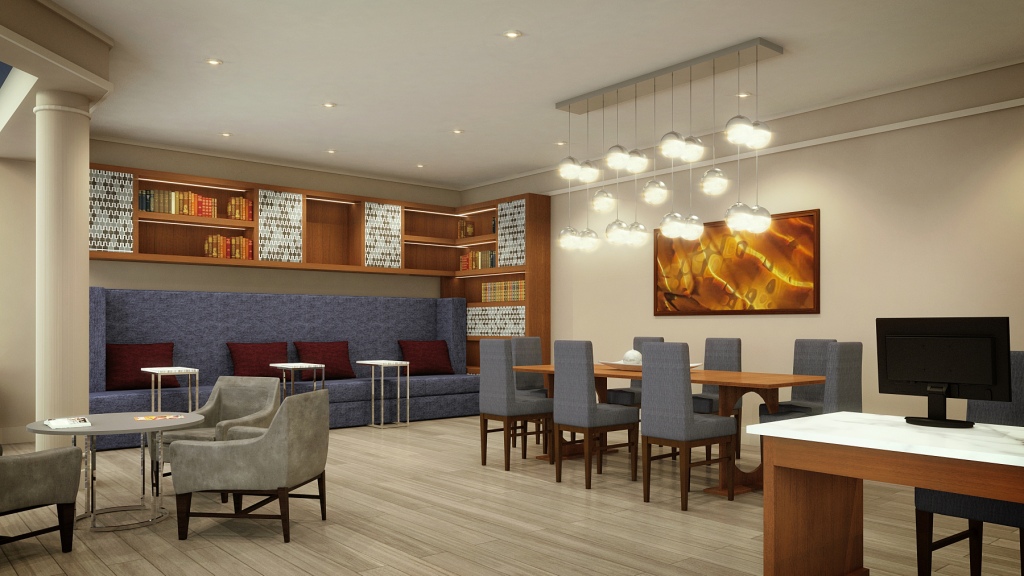 ---  Countdown to 2016 Balloon Drop 
         ---  Champagne Toast
         ---  200+ items to Giveaways all night 
         ---  Sit down Plated Dinner - including Salad Bar
         --- Guaranteed seats only for everyone who is attending Dinner 
         ---  Hotel Room including breakfast
         --- Cash Bar credit cards accepted to purchase drinks
         ---  4 Separate party rooms!
        -- Semi Formal Attire -- No Jeans Please, dress to impress
        -- Salsa lesson at 8pm

 " Salsa & Bachata Room "-- Best mix of Tropical Salsa, Bachata, Merengue & more
         DJ Mighty Mike, DJ Play, & our host MC Lexx
 
 " Top 40s Room "-- Featuring Motown & Jazz Singer Vocalists Manuel Covington! 
         Plus DJ Sketch playing a variety of top 40s hits from across the decades.
       If you enjoy a variety of music - this room is for you -- A little Michael Jackson,
Donna Summers, Frank Sinatra, Bruno Mars & much more hits from the
          50s, 60s all the way to todays top 40s hits. Dance a little swing, Cha Cha, 
          perhaps an electric slide or just drop it like it's hot all the way to 2016! 
   
 " Kizomba & Zouk Room" - Hosted by Bennie Duvallaire of
         Kizomba "The art of Connection.
 
" Vallenato Room "  - Hosted by Andres Restrepo and his Live Vallenato Band 
                                            "Original Parrandon Vallenato" 
                                      
 Hello, Atlanta & Gwinnett Folks! Can you believe it's just about time to welcome in
the New Year! Are you looking for something fun to do this New Year's Eve, but
don't want to deal with the crazy Atlanta crowd & traffic. Come check out our
New Year's Eve  Masquerade Party.  We have awesome New Year's Eve packages
that include Dinner, a room with breakfast included, Champagne toast & dancing.
Even though we have a huge ballroom - space is still limited so be sure to buy your
ticket early!  This year we are having the party at the Hilton Atlanta Northeast on
Peachtree Industrial Blvd. Much bigger ballroom and a quality a team of Hotel staff
to help make checking in, and Dinner a smoother.
We have a little bit for everyone.  Featuring 4 separate dance rooms for you to 
enjoy.  Starting with the "Latin Dance Room" - DJ Mighty Mike & DJ Play
with the best of Tropical Salsa, Bachata, Merengue & more!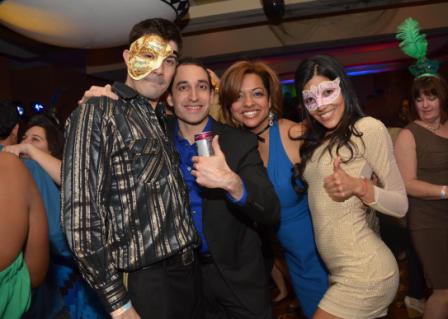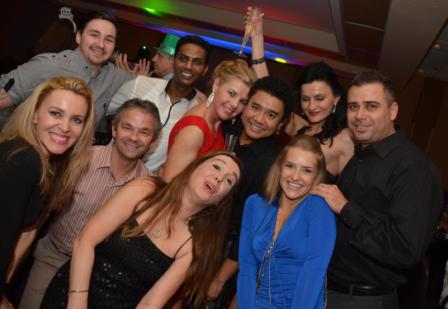 Second room is our "Top 40s Dance room" -- Starting the evening with Vacalist Manuel
Covington, singing some of your favorite Motown hits during dinner. Later on DJ Sketch
will be playing a variety of high energy top 40s dance music from the 70s, 80s, 90s & today!  
Michael Jackson, Buble, Sinatra, Donna Summers, and more.  Dance a little Swing, Cha Cha,
perhaps an Electric slide, or maybe the Wobble? Perhaps a slow dance or two with your special
someon. Or just shake a tail feather or two. If variety is more your style then this room is
perfect for you.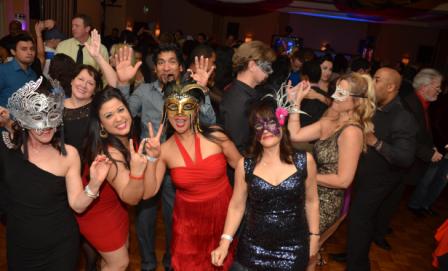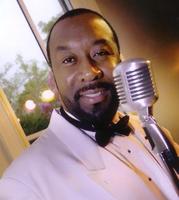 We will also have two bonus rooms -- 
This year we have the
pleasure of teaming up with Andres Restrepo - Original Parrandon Vallenato will be hosting our
"Vallenato Dance room" - Live Vallenato Band. Vallenato is a popular Colombian music.
Andres Restropo hosts a Monthly Vallenato party, and will be joining our New Year's Eve
party this year. Colombian folks are not only very beautiful people but also very fun and
know how to party! Definitely a nice addition to our party this year.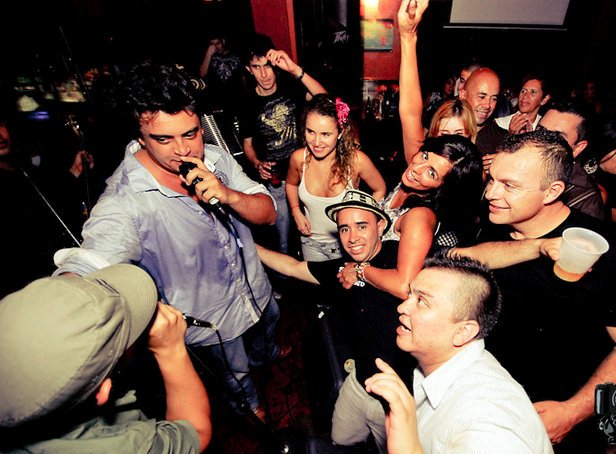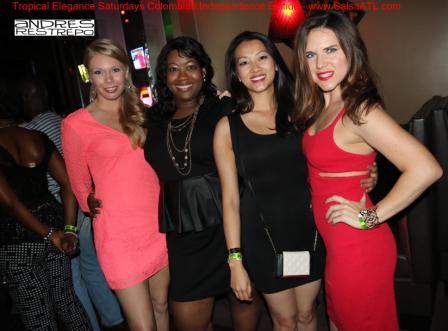 Last but not least - Benie Duvallaire of Kizomba - The Art of Connection"  will be hosting &
DJing our "Kizomba Dance room" --  with the best of Kizomba music! Kizomba has
grown in popularity in Atlanta. Another fun group of folks coming to join our New Year's
Eve Dance party for the second year in a row.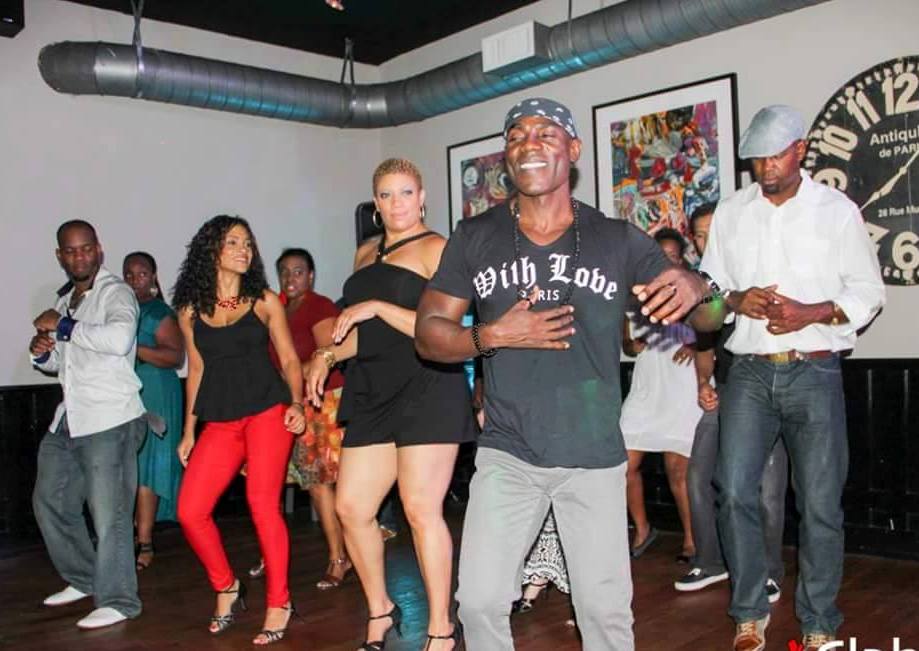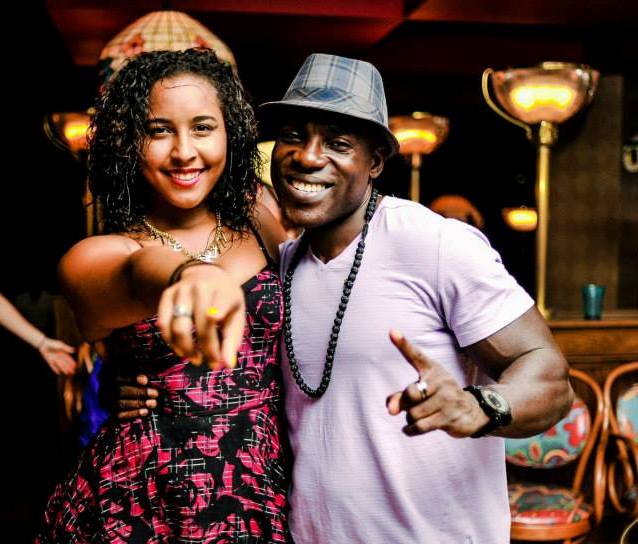 But wait there's more!!!
  -- Join us for a nice Dinner.
  -- We are partying till 4am so, stay the night and we will include a breakfast buffet for
      you on New Year's Day!
  -- We will also have giveaways all night, included with all the NYE options are raffle tickets
      that can be an instant win ticket for you. We are giving away 150+ items all night!
 
  --  Oh.. How can I forget. Countdown to 2016 - With complementary Midnight Champagne 
      and Balloon drop.

If you are looking for a fun New Year's Eve party in the Atlanta and Gwinnett area. Our
New Year's Eve Masquerade Dinner and Dance party is one to consider. Be sure to
invite all your friends and family.

Whats for Dinner??
  Condusive to our Elegant and Classy theme of New Year's Eve Masquerade Party.
   We decided to go for a plated dinner option.
Petite Sirloin with Red Wine Dem Glace & Grilled Herb Chicken 
Cilantro Lime Rice 
Mixed Vegetables Medley 
Rolls/Butter
Coffee, Iced Tea, Water 

Cash Bar -- (the following are available for purchase)
  -- Alcoholic drinks & Soft drinks 
  -- Bottle Service Available 

Do you own a Business?? 
Interested being a sponsor for this year's New Year's Eve Party?
Give us a call - 770.855.4396 -

Where:
Hilton Atlanta Northeast
5993 Peachtree Industrial Blvd
Peachtree Corners Ga 30092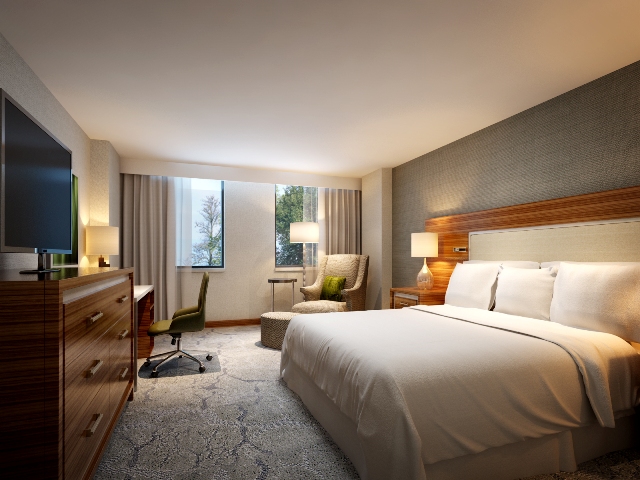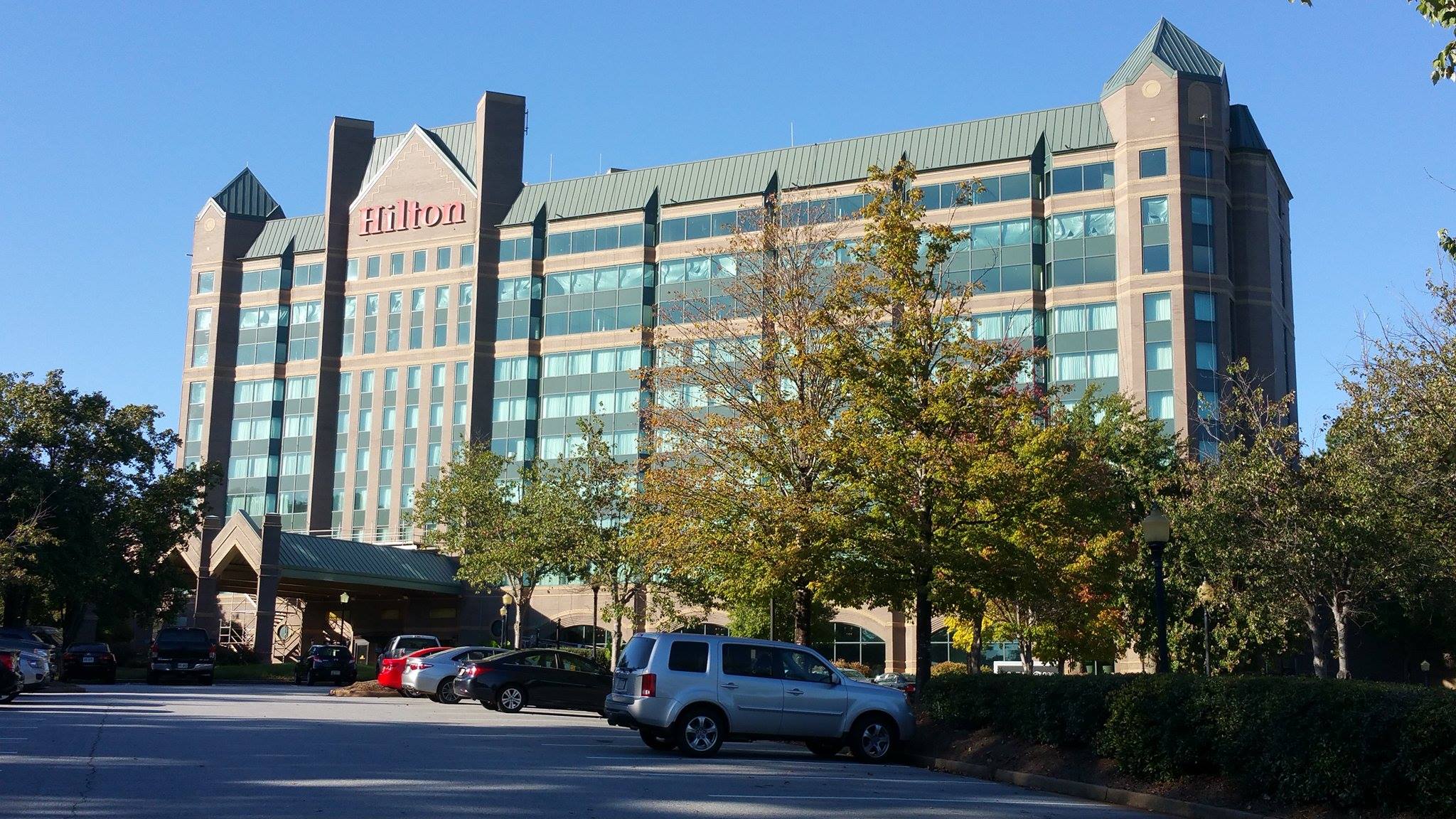 Entertainment for New Year's Eve Atlanta
Thursday December 31, 2015  
Manuel Covington - Motown & Jazz Vocalists & Entertainer
During Dinner in the Top 40s room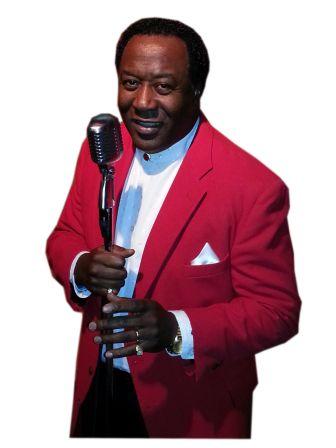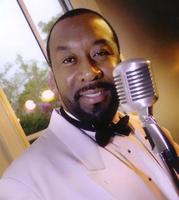 Dynamic Duo - Mighty Mike & DJ Play - Best of Tropical Salsa, Bachata, International Music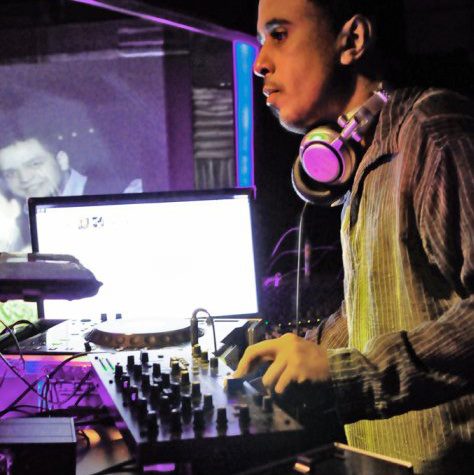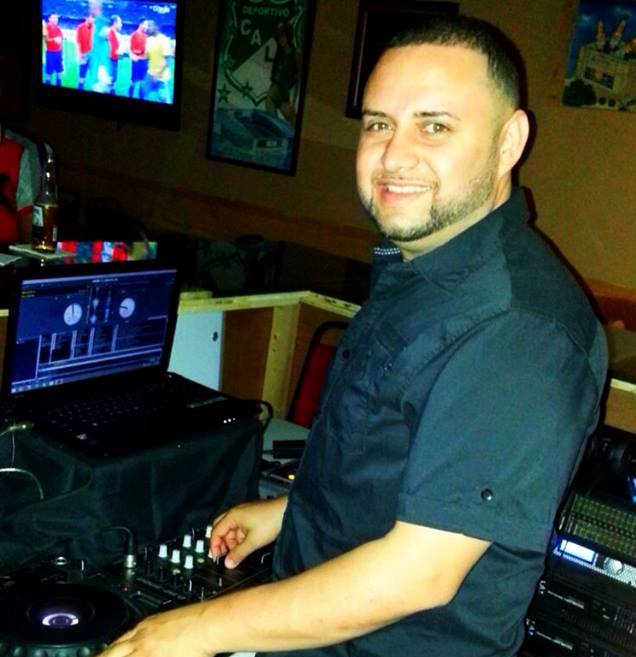 Hosts MC Lexx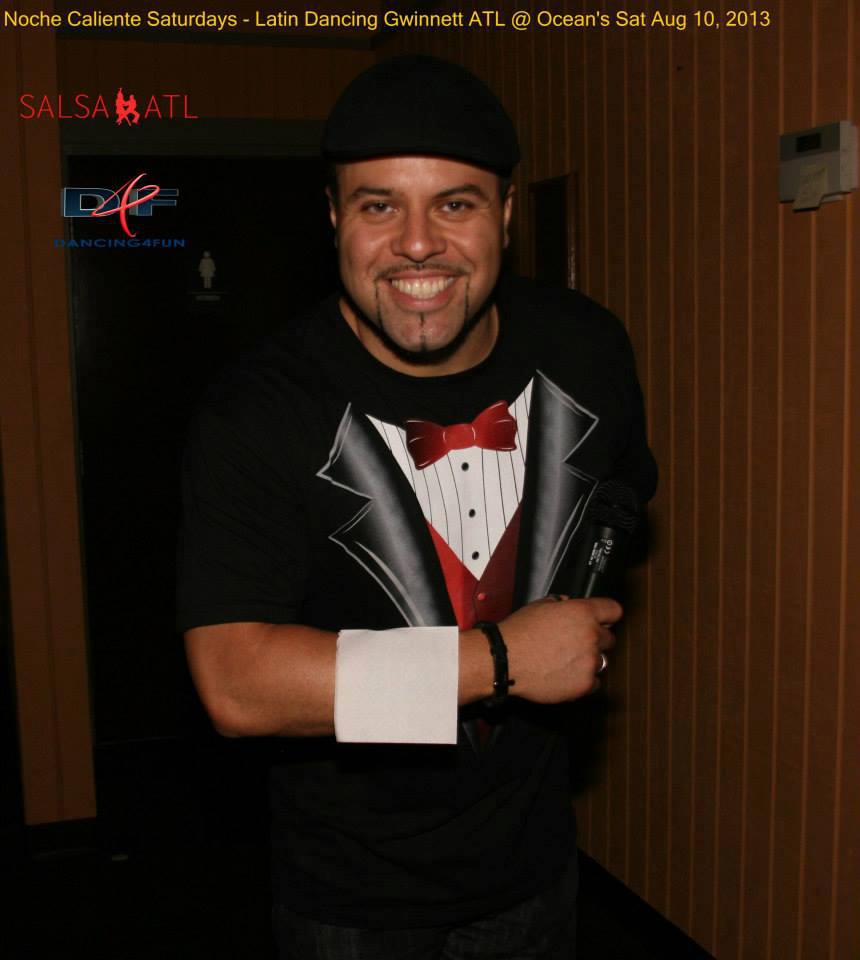 Andres Restrepo - Original El Parrandon Vallenato
Vallenato Room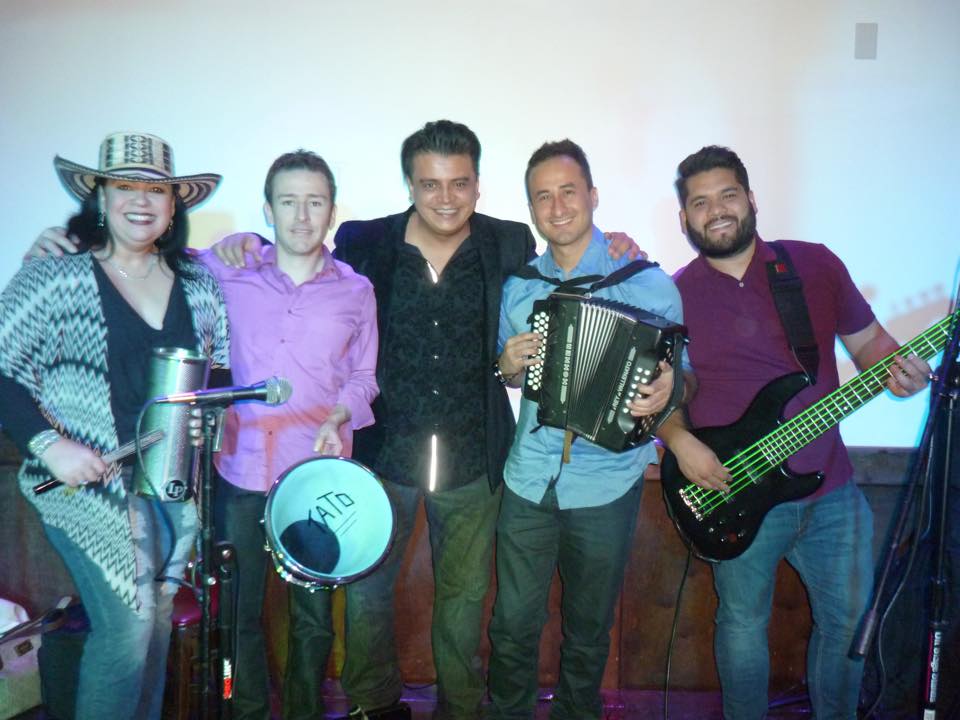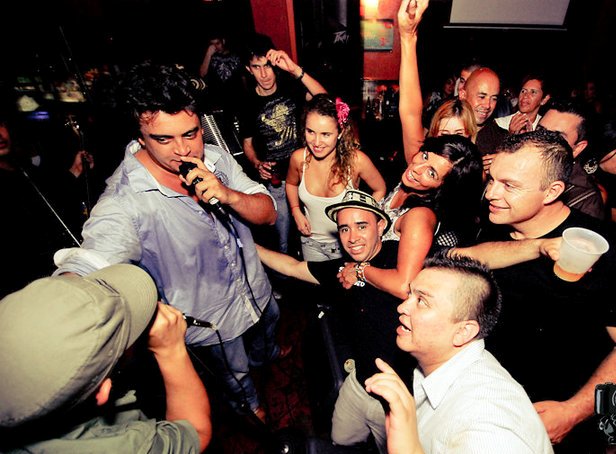 Time:  
Doors Open @ 7pm
Dinner Starts @ 8:30pm Party till 4am

Refund Policy: 
    -- Advanced Tickets are refundable only if the event is Cancelled
       due to natural disasters or National Emergencies. 
    -- With the exception of the NYE party being cancelled by the organizer or Hotel
       All advanced ticket purchase, Including hotel reservation are NON-REFUNDABLE. 
     -- Advanced ticket purchase & hotel reservation are transferable to a different 
        person before Dec 29, 2015.

 Costs: 
     give us a call for details: 770.855.4396 text/call 
 -- Child Care Cost Additional -- 
 -- Add 2016 VIP Party pass for all of 2016 to any packages below only 30 avalable. 
(VIP2016 package sold out) Membership -- Add to any of the New Year's Eve Package below.
-- If you are one of the folks who attend our Saturday parties on a regular basis add a
VIP2016 to any of the packages below and get in free to all our Saturday parties in 2016.
Currently it's $175/person, 215 after Nov 20th, $235 after Dec 7th  (VIP2016 package sold out)

Group Package:
   Table for 10 Special --  $670.00  (normally $80/person adv, $90/person @ door)
      -- Only 10 available ( 5 in top 40s room & 5 in Latin room)
      -- Dinner for each person 
      -- Champagne Toast 
      -- Reserved seating 
      -- 10 raffle tickets each person (adv purchase only)
      -- Please let us know if you would like to be in the top 40s room or Latin room 
            (Save $15 to $25 per person with this package) 
          
 
Early Bird Specials:
Singles ( ALL Inclusive package)  -- $167.00/person (early bird ended),
Cyber Monday Special $185/person (Cyber Monday Special Ended)
Currently $220/person 

-- Party w/ Champagne Toast,     
-- Dinner & Hotel Room with Breakfast Buffet New Year's Day,      
-- Access to all party rooms,  
-- Guaranteed Assigned seats       
-- 10 raffle tickets per person,
-- 10 passes per person to saturday party for 2016 - $100 value (advanced purchase only)
-- After buying this option call or email to specify 2 beds or 1 king size bed. 
-- Let us know if you would like to be in the top 40s room or Latin room
      
Couples ( ALL Inclusive Package) --- $235.00/couple (early bird ended)
Cyber Monday Special $270/couple  (Cyber Monday Special Ended)
Currently $310/couple 
  -- Party with Champagne Toast for 2
  -- Dinner for two, 
  -- Hotel room with breakfast buffet for 2 New Year's Day  
  -- Access to all party room 
  -- Guaranteed assigned seats
   -- 10/person raffle tickets 
   -- 10 passes per person saturday party 2016 -- $200+ value (advance purchase only)
   -- After buying this option please specify 2 beds or 1 king size bed.  
   -- Let us know if you would like to be in the top 40s room or Latin room

           
Single or Couple - New Year's Eve Hotel & Party Package:
  $140/person, $175/couple -- (No Dinner) (early bird ended)
  Cyber Monday Special $160/person or $205/couple (Cyber Monday Special Ended)
                  Currently: $195/person, $250/couple 
   -- Includes Champagne Toast 
   -- Hotel room - Double Occupancy - Breakfast Buffet per person New Year's Day
   -- 10 Raffle Tickets per person
   -- 5 passes per person to Saturday party in 2016 -- $50 value (advance purchase only)
   -- Seats are first come first served, Guaranteed seats are only for Dinner Attendees
   -- After buying this option call to specify 2 beds or 1 king size bed.
    
  
Single or Couple-- New Year's Eve Dinner & Party Package:
 $70/person or $130/couple (early bird ended)
Cyber Monday Special $75/person  (Cyber Monday Special Ended)
                        Currently: $80/person
   -- Party with Champagne Toast 
    -- Access to all party rooms 
    -- Guaranteed assigned Seats 
    --  5 raffle Tickets per person raffle ticket 
    -- 5 passes/person to a Saturday party 2016  - $50 value per person (Adv purchase only)
    -- Let us know if you would like to be in the top 40s room or Latin room 
               
New Year's Eve Party with Champagne Toast --
$45/person (early bird ended)
Cyber Monday Special $50/person (Cyber Monday Special Ended)

Currently $60/person 
   -- 5 Raffle Ticket  
   -- 2 passes to Saturday party in 2015/2016 - $20 value (adv purchase only)
   -- Seats are first come first served, Guaranteed seating only for Dinner Attendees


If you have any questions..

Sean-Christopher
770.855.4396 - text/call

http://www.Dancing4Fun.com
http://www.SalsaATL.com 
https://www.facebook.com/Latindancinggwinnett
http://www.meetup.com/dancing4fun/
http://www.meetup.com/salsaatlanta/
https://www.facebook.com/SalsaAtl
https://www.facebook.com/Dancing4FunATL
http://www.Twitter.com/SalsaATL
http://www.instagram.com/SalsaATL
http://www.youtube.com/SalsaATL
http://www.SalsaAtThePark.com
http://www.AtlantaHalloweenParty.com
http://www.ValentinesDayDanceParty.com 
http://www.NewYearsEvePartyAtlanta.com
http://www.Facebook.com/NewYearsEvePartyAtlanta 
 
http://www.facebook.com/events/688925767902004/
New Year's Eve Party Atlanta Dec 31, 2015

http://www.facebook.com/events/1569815353262056/  - Jan 2016
http://www.facebook.com/events/1642765169325700/  Valentines Feb 13th

http://datenightatlanta.eventbrite.com
http://latinnightsalsapartyatlanta.eventbrite.com
https://latindancingingwinnett.eventbrite.com
Dec 5th
Kizomba new years eve atlanta
New years Eve kizomba party Atlanta
kizomba new years eve party in atlanta
atlanta new years eve kizomba
kizomba atlanta New years eve
Vallenato new years eve party atlanta
Original Parrandon Vallenato New years eve
Vallenato New years eve Atlanta
atlanta New years eve Vallenato party
colombian New years eve party atlanta
Atlanta Colombia New Years eve party

New Years eve party hilton atlanta northeast
hilton atlanta northeast New years eve party
latin night New years eve Hilton atlanta northeast
hilton atlanta northeast latin night new years eve
new years eve 2016 atlanta
atlanta new years eve 2016
hilton atlanta nye salsa party
nye salsa party hilton atlanta
new years eve swing dance atlanta
Masquerade Latin night Atlanta
New years eve Atlanta
New Year's eve Latin dance party gwinnett
New year's eve party Atlanta Ga
New Year's eve atlanta ga
Atlanta ga New Year's eve party
Atlanta New year's eve party
New Year's eve party near alpharetta ga
decatur ga new year's eve party
new year's eve party near john's creek
latin dancing new year's eve gwinnett
new year's eve latin dance gwinnett
atlanta new year's eve party
Lawrenceville New year's eve party
latin dancing new year's eve suwanee ga
suwanee ga new year's eve party
new year's eve party lilburn ga
new year's eve norcross ga
latin Night New year's eve Atlanta ga
Salsa Night New Year's party
dance Latin New year's eve
New year's eve event Atlanta ga
New year's eve dance party
new year's eve event atlanta ga
atlanta ga new year's eve
new year's eve gwinnett
New years eve party snellville ga
new years eve party athens ga
new years eve party norcross ga
norcross ga new years eve party
latin night new years eve norcross ga
berkeley lake norcross Ga New years eve
latin night new years even snellville ga
new years eve berkeley Lake norcross ga
dinner and dancing new years eve Atlanta ga
dinner & dancing new years eve gwinnett
new years eve dinner dance atlanta ga
new years eve dinner dance gwinnett
dinner & latin dancing new years eve party Gwinnett
dinner dancing NYE party atlanta ga
lawrenceville ga dinner dance new years eve
http://www.NewYearsEveDanceParty.com
Thurs Dec 31, 2014 - New Year's Eve

 
Kizomba new years eve atlanta
New years Eve kizomba party Atlanta
kizomba new years eve party in atlanta
atlanta new years eve kizomba
kizomba atlanta New years eve
Vallenato new years eve party atlanta
Original Parrandon Vallenato New years eve
Vallenato New years eve Atlanta
atlanta New years eve Vallenato party
colombian New years eve party atlanta
Atlanta Colombia New Years eve party
New Years eve party hilton atlanta northeast
hilton atlanta northeast New years eve party
latin night New years eve Hilton atlanta northeast
hilton atlanta northeast latin night new years eve
new years eve 2016 atlanta
atlanta new years eve 2016
hilton atlanta nye salsa party
nye salsa party hilton atlanta
new years eve swing dance atlanta
Masquerade Latin night Atlanta
New years eve Atlanta
New Year's eve Latin dance party gwinnett
New year's eve party Atlanta Ga
New Year's eve atlanta ga
Atlanta ga New Year's eve party
Atlanta New year's eve party
New Year's eve party near alpharetta ga
decatur ga new year's eve party
new year's eve party near john's creek
latin dancing new year's eve gwinnett
new year's eve latin dance gwinnett
atlanta new year's eve party
Lawrenceville New year's eve party
latin dancing new year's eve suwanee ga
suwanee ga new year's eve party
new year's eve party lilburn ga
new year's eve norcross ga
latin Night New year's eve Atlanta ga
Salsa Night New Year's party
dance Latin New year's eve
New year's eve event Atlanta ga
New year's eve dance party
new year's eve event atlanta ga
atlanta ga new year's eve
new year's eve gwinnett
New years eve party snellville ga
new years eve party athens ga
new years eve party norcross ga
norcross ga new years eve party
latin night new years eve norcross ga
berkeley lake norcross Ga New years eve
latin night new years even snellville ga
new years eve berkeley Lake norcross ga
dinner and dancing new years eve Atlanta ga
dinner & dancing new years eve gwinnett
new years eve dinner dance atlanta ga
new years eve dinner dance gwinnett
dinner & latin dancing new years eve party Gwinnett
dinner dancing NYE party atlanta ga
lawrenceville ga dinner dance new years eve
http://www.SalsaATL.com
Thurs Dec 31, 2014 - New Year's Eve
Kizomba new years eve atlanta
New years Eve kizomba party Atlanta
kizomba new years eve party in atlanta
atlanta new years eve kizomba
kizomba atlanta New years eve
Vallenato new years eve party atlanta
Original Parrandon Vallenato New years eve
Vallenato New years eve Atlanta
atlanta New years eve Vallenato party
colombian New years eve party atlanta
Atlanta Colombia New Years eve party
New Years eve party hilton atlanta northeast
hilton atlanta northeast New years eve party
latin night New years eve Hilton atlanta northeast
hilton atlanta northeast latin night new years eve
new years eve 2016 atlanta
atlanta new years eve 2016
hilton atlanta nye salsa party
nye salsa party hilton atlanta
new years eve swing dance atlanta
Masquerade Latin night Atlanta
New years eve Atlanta
New Year's eve Latin dance party gwinnett
New year's eve party Atlanta Ga
New Year's eve atlanta ga
Atlanta ga New Year's eve party
Atlanta New year's eve party
New Year's eve party near alpharetta ga
decatur ga new year's eve party
new year's eve party near john's creek
latin dancing new year's eve gwinnett
new year's eve latin dance gwinnett
atlanta new year's eve party
Lawrenceville New year's eve party
latin dancing new year's eve suwanee ga
suwanee ga new year's eve party
new year's eve party lilburn ga
new year's eve norcross ga
latin Night New year's eve Atlanta ga
Salsa Night New Year's party
dance Latin New year's eve
New year's eve event Atlanta ga
New year's eve dance party
new year's eve event atlanta ga
atlanta ga new year's eve
new year's eve gwinnett
New years eve party snellville ga
new years eve party athens ga
new years eve party norcross ga
norcross ga new years eve party
latin night new years eve norcross ga
berkeley lake norcross Ga New years eve
latin night new years even snellville ga
new years eve berkeley Lake norcross ga
dinner and dancing new years eve Atlanta ga
dinner & dancing new years eve gwinnett
new years eve dinner dance atlanta ga
new years eve dinner dance gwinnett
dinner & latin dancing new years eve party Gwinnett
dinner dancing NYE party atlanta ga
lawrenceville ga dinner dance new years eve
http://newyearsevepartyatlanta.eventbrite.com/
Thurs Dec 31, 2014 - New Year's Eve
Kizomba new years eve atlanta
New years Eve kizomba party Atlanta
kizomba new years eve party in atlanta
atlanta new years eve kizomba
kizomba atlanta New years eve
Vallenato new years eve party atlanta
Original Parrandon Vallenato New years eve
Vallenato New years eve Atlanta
atlanta New years eve Vallenato party
colombian New years eve party atlanta
Atlanta Colombia New Years eve party
New Years eve party hilton atlanta northeast
hilton atlanta northeast New years eve party
latin night New years eve Hilton atlanta northeast
hilton atlanta northeast latin night new years eve
new years eve 2016 atlanta
atlanta new years eve 2016
hilton atlanta nye salsa party
nye salsa party hilton atlanta
new years eve swing dance atlanta
Masquerade Latin night Atlanta
New years eve Atlanta
New Year's eve Latin dance party gwinnett
New year's eve party Atlanta Ga
New Year's eve atlanta ga
Atlanta ga New Year's eve party
Atlanta New year's eve party
New Year's eve party near alpharetta ga
decatur ga new year's eve party
new year's eve party near john's creek
latin dancing new year's eve gwinnett
new year's eve latin dance gwinnett
atlanta new year's eve party
Lawrenceville New year's eve party
latin dancing new year's eve suwanee ga
suwanee ga new year's eve party
new year's eve party lilburn ga
new year's eve norcross ga
latin Night New year's eve Atlanta ga
Salsa party New Year's party Atlanta
dance Latin New year's eve atlanta
New year's eve event Atlanta ga
New year's eve dance party
new year's eve event atlanta ga
atlanta ga new year's eve
new year's eve gwinnett
New years eve party snellville ga
new years eve party athens ga
new years eve party norcross ga
norcross ga new years eve party
latin night new years eve norcross ga
Gwinnett New Years Eve Party
latin night new years even snellville ga
NYE Latin dance party Atlanta
dinner and dancing new years eve Atlanta ga
dinner & dancing new years eve gwinnett
new years eve dinner dance atlanta ga
new years eve dinner dance gwinnett
dinner & latin dancing new years eve party Gwinnett
dinner dancing NYE party atlanta ga
lawrenceville ga dinner dance new years eve
http://www.facebook.com/events/688925767902004/

Thurs Dec 31, 2014 - New Year's Eve
Noche latina atlanta
noche latina gwinnett
discoteca latina en atlanta
discoteca latina en gwinnett
nightlife Atlanta
night life in Atlanta
Atlanta Nightlife
night life atlanta
atlanta night life
night life in gwinnett
http://www.SalsaATL.com
 
salsa class atlanta
salsa classes atlanta
atlanta salsa classes
atlanta salsa class
salsa class in atlanta
salsa classes in atlanta
salsa dance class atlanta
salsa dance classes in atlanta
atlanta salsa dance
salsa lessons atlanta
salsa lessons in atlanta
atlanta salsa lessons
atlanta salsa dance lessons
salsa class atl
salsa classes atl
learn salsa class atlanta
http://www.meetup.com/salsaatlanta



salsa class atlanta
salsa classes atlanta
atlanta salsa classes
atlanta salsa class
salsa class in atlanta
salsa classes in atlanta
salsa dance class atlanta
salsa dance classes in atlanta
atlanta salsa dance
salsa lessons atlanta
salsa lessons in atlanta
atlanta salsa lessons
atlanta salsa dance lessons
salsa class atl
salsa classes atl
learn salsa class atlanta
http://www.Facebook.com/SalsaATL

 
salsa class atlanta
salsa classes atlanta
atlanta salsa classes
atlanta salsa class
salsa class in atlanta
salsa classes in atlanta
salsa dance class atlanta
salsa dance classes in atlanta
atlanta salsa dance
salsa lessons atlanta
salsa lessons in atlanta
atlanta salsa lessons
atlanta salsa dance lessons
salsa class atl
salsa classes atl
learn salsa class atlanta
http://www.SalsaATL.com/
salsa class atlanta
salsa classes atlanta
atlanta salsa classes
atlanta salsa class
salsa class in atlanta
salsa classes in atlanta
salsa dance class atlanta
salsa dance classes in atlanta
atlanta salsa dance
salsa lessons atlanta
salsa lessons in atlanta
atlanta salsa lessons
atlanta salsa dance lessons
salsa class atl
salsa classes atl
learn salsa class atlanta
http://www.salsaatl.com/schedule.html
2 day Salsa Boot Camp Atlanta Ga
Salsa Boot Camp Atlanta
ladies styling salsa class
learn to dance salsa in Atlanta
atlanta Salsa
Salsa Boot Camp Atlanta Ga
Atlanta Ga latin dance boot camp
Atlanta Ga salsa boot camp
salsa workshop atlanta ga
salsa dance workshop atlanta ga
salsa classes in atlanta
salsa lessons atlanta
salsa classes atlanta
atlanta salsa classes
atlanta salsa lessons
dance salsa atlanta ga
dance salsa in atlanta ga
salsa gwinnett

When & Where

Hilton Atlanta Northeast
5993 Peachtree Industrial Boulevard
Peachtree Corners, GA 30092


Tuesday, January 26, 2016 from 10:21 AM to 10:24 AM (EST)
Add to my calendar
Organizer
Salsa ATL & Dancing4Fun - Dinner Dancing Atlanta Ga
New Year's Eve Masquerade Dinner & Dance Party Atlanta Dec 31, 2016