Description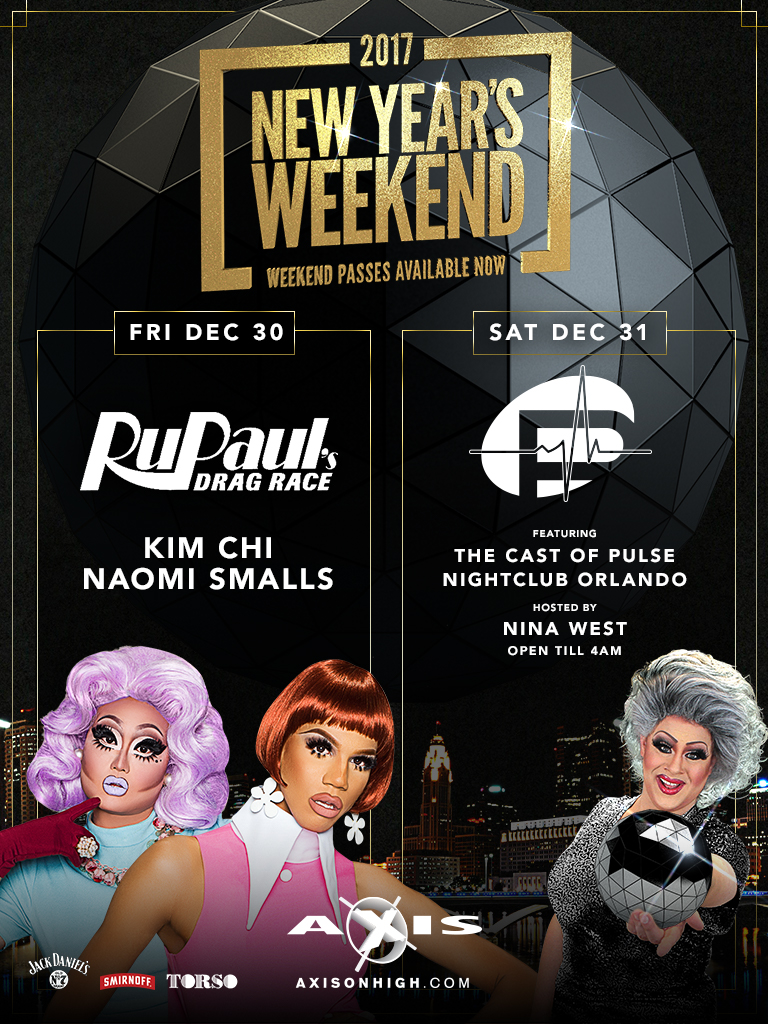 Smirnoff Viodka, Jack Daniels & TORSO Present New Year's Eve Weekend at Axis - a double header.
FRI DEC 30, RPDG S8 Top 3 divas Kim Chi and Naomi Smalls join Nina West & Amanda Sue's All Male Revue for NYE Kickoff. DJ Alan spins the mix.
SAT DEC 31, By popular demand, we have an encore performance from the cast of Orlando's Pulse Nighclub return as we celebrate a new year and new hopes, while remembering 2016. NIna West host all the fun as we are open until 4am. DJ Rob Engel spins the mix.
AXIS is 18+
* ALL PURCHASES ARE FINAL