Description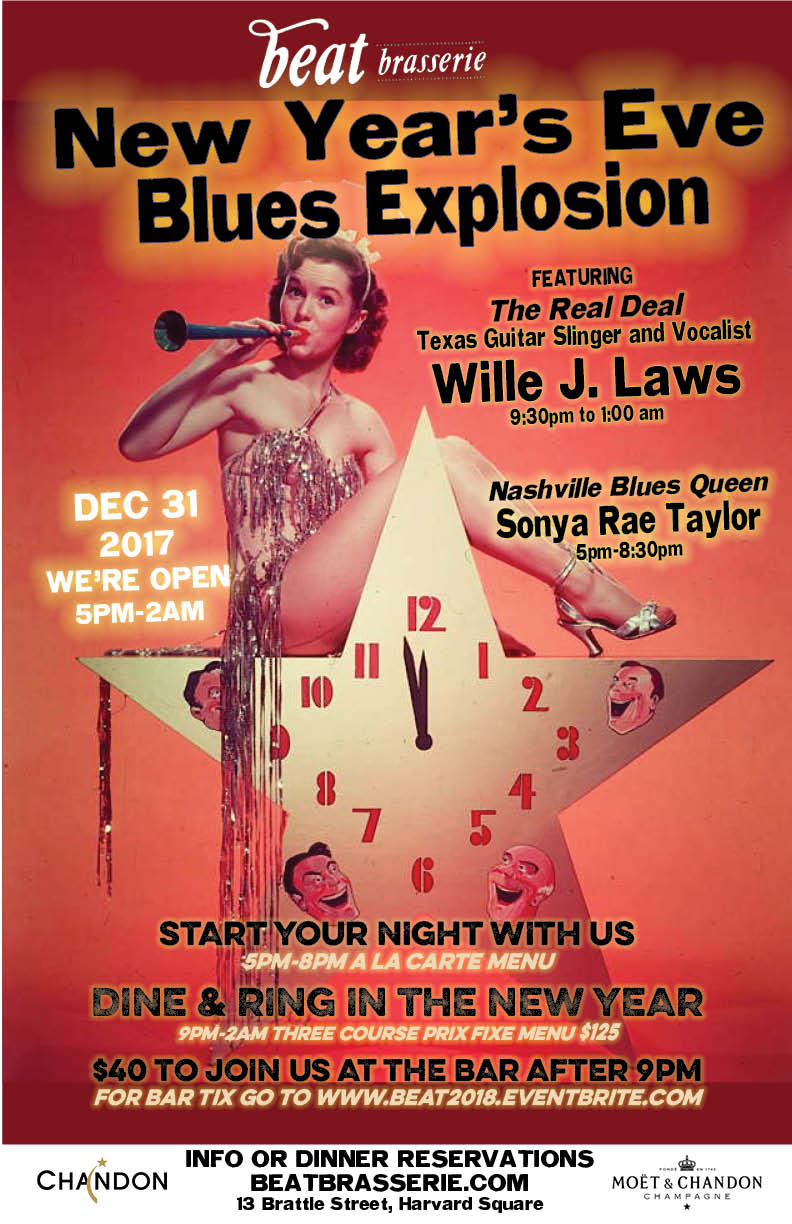 This site is to purchase bar entry tickets.
Beat Brasserie's New Year's Eve Blue's Explosion is all about sparkle and style with jumping live music, great food and libations.
Enjoy dinner and the show or join us at the bar for the party.
Start your night with us – A la Carte Menu 5pm-8:00pm
Party with us – Three+ Course Prix Fixe 9pm-1am
for $125 with glass of bubbly
No food – $40 to join us at the bar after 9pm
(Advanced tickets for bar only access recommend to guarantee space. Purchase tickets on this site!)
(for dinner reservations call 617-499-0001 or go to www.beatbrasserie.com)
LIVE MUSIC, ROCK'n FUN & MORE
"Willie J Laws is the REAL DEAL" - 9:30pm to late night. Texas guitar slinger, songwriter and vocalist Willie J Laws creates music that is a soulful mixture of South Texas Blues/Funk, classic R&B, Country, Rock & Roll. Willie is sure to make this NYE one for the ages!
Sonya Rae Taylor - 5:30pm to 8:30pm. Sonya is part of the new breed of blues and soul musicians, always searching for new ways to revitalize the form. A triple threat, Sonya is a fiery guitar slinger, soulful blues belter and a songwriter of depth and craft beyond her years. Sonya has logged many miles in her young careers, from Boston to Austin then Nashville. She's one of the finest young guitar players in the scene today and continues to provide audiences with high energy and soulful performances up and down the east coast and beyond.