Actions and Detail Panel
New Year's Eve 2016: Rich & Ratchet
Sat, Dec 31, 2016, 9:00 PM – Sun, Jan 1, 2017, 2:00 AM CST
Description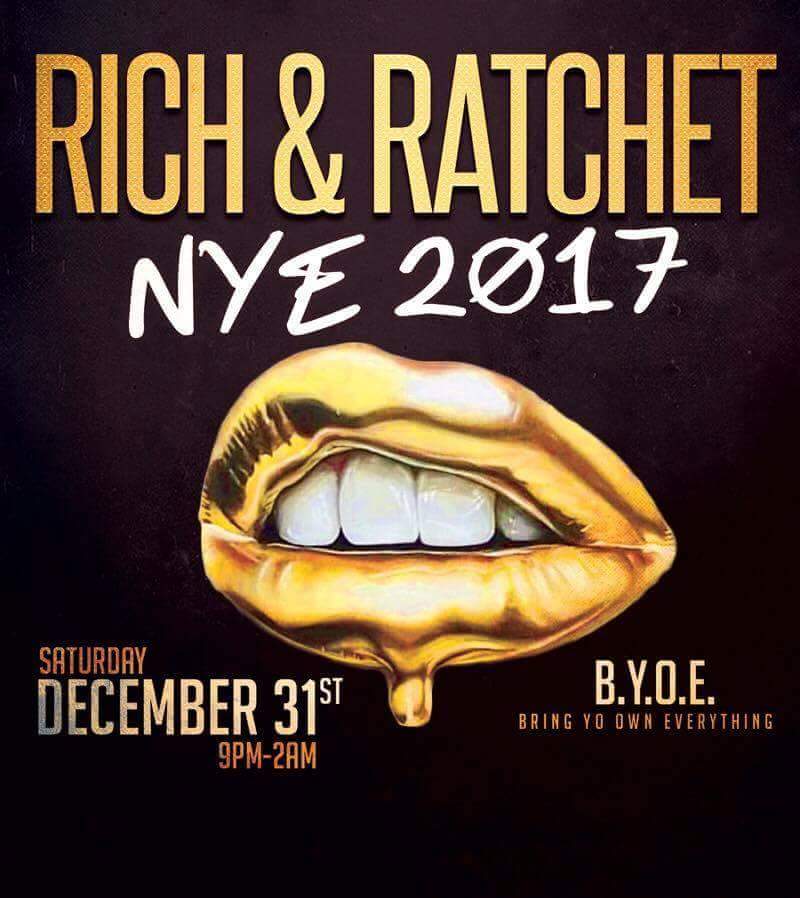 CeeBlaq Social Club proudly presents...
In collaboration with Closed Circle Entertainment, Javan of #Javanpalooza, Dirtbag and P.O.S.
The very first Rich & Rachet celebration.
At the intersection of classy and trashy, we've secured an amazing 8000 square foot raw warehouse space to bring in the new year in epic fashion.
This is an old school house party type BYOE event. That means bring your own everything. You like to drink? Bring it. You like fancy foods? Bring it. You like VIP? Bring it. Bring your chairs, bring a couch, bring a table, bring yo mama, bring your cooler.
Be creative! Be rich! Be ratchet!
**** For those that lack vision, Closed Circle Entertainment will be providing inflatable couches & VIP packages available for advance purchase only ****
This is a private event so you must go through this eventbrite to be on the list. Sorry, there will be no admission if you are not on the list.