Actions and Detail Panel
New Year, New You
Wed, December 7, 2016, 7:00 PM – 8:30 PM PST
Description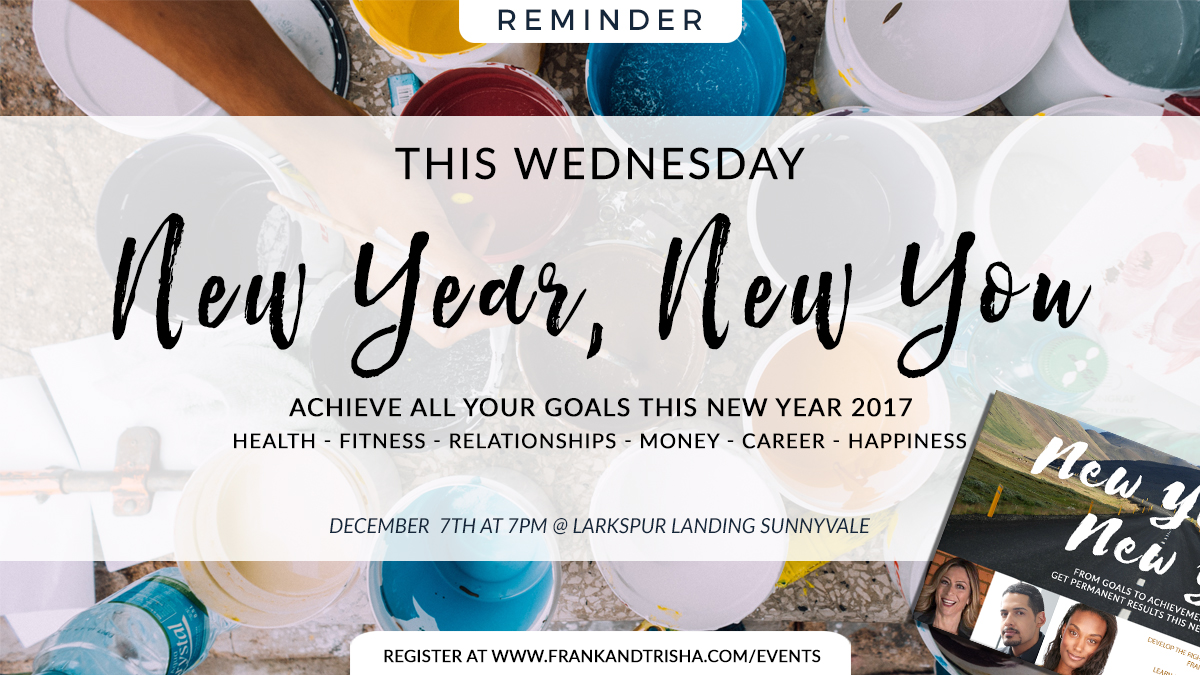 New Year, New You! The start of a New Year is the perfect time for Resolutions. What are you wishing for? No matter what your mind is set on, resolutions are only as successful as what your mind and body can sustain.
From Goals to Achievement... Get Permanent Results. Develop the right mindset to achieve anything, including learning how to get fit and stay healthy.
Get empowered to stand up for yourself and see your true value. Once you increase your self-image, you'll be closer to securing more happiness, health, love, and wealth. You'll be able to achieve the goals of your dreams!
Learn how to change your self image, so you can get anything you want. We'll discuss the secret that has made a major impact to millions. Be surrounded by other like-minded people as we share ideas and show you how to work from the inside out to create the life of your dreams.
Moreover, a lack of balanced physical energy could be the missing element in "resolving" your goals. We'll provide you with some basic disciplines to adopt when your energy is low, you are feeling depleted, and that Everest-high mountain to climb you refer to as your "action plan" makes you feel powerless and defeated.
Join us for our FREE live event.