New Year New You in 2017! Dinner with the Doctors: Weight Loss Seminar
Description
The Springfield Wellness Center's 8 Week Program:
Join us for an intimate dinner discussion about a program that will change your life. It is the first of its kind to come to this region. 8WW is a revolutionary wellness program designed to help people move better, think better and eat better. This 8-week program has consistently produced outstanding clinical results, including dramatic and measurable changes in weight, body fat, blood-pressure, blood-glucose levels and cholesterol levels.
This is not a fad diet or crazy workout routine – this is a lifestyle change! To move health markers positively, we combine chiropractic care, exercise, nutrition, massage, and mindfulness. The program includes: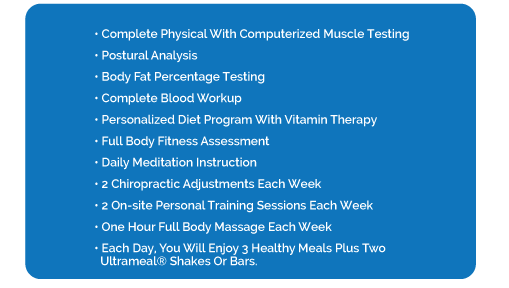 At the end of the program, you will be reassessed and provided with a copy of your evaluation and results – results that we know will speak for themselves.
NOTE:
There is no set cost for the 8 Weeks to Wellness Program. The cost of this program varies for two reasons: it is tailored to the needs of the individual and health insurance may cover a portion of the overall cost.
To obtain your personal cost analysis for the program please contact Nancy Thompson, nancy@wellnessspringfield.com OR (217) 726-0422.