Description
Join IMPACT Family Center for a New Year New YOU Bootcamp on Saturdays and Wednesdays beginning Sat. , January 5 through February 13, at 11300 S. Halsted St. Chicago in the Morgan Park Community.
Don't miss the SPECIAL $5 Intro Class on 1/5/2019.
Trainer Jaque Ferguson aka "Mr. Rip" will lead you through Cardio and Strength Training to help you keep and reach your New Year goals.
Dr. Michelle's Healthy Life Solutions will offer support & advice.
Get support from an accountability group, nutrition training, free nutritional product sampling, weighing & measurement tracking, and much more.
This program is designed to help you be successful.
$60 for full class with all add-ons
$15 Drop-in per Class
Supported by: IMPACT Health Wellness, Dr, Michelle's Healthy Life Solutions, Woke Health, HeartnSoul, Elevate Health, Excellent Health, Changing Healthy Lifestyle, Advocate Solutions Group & Healthy Wealthy Wise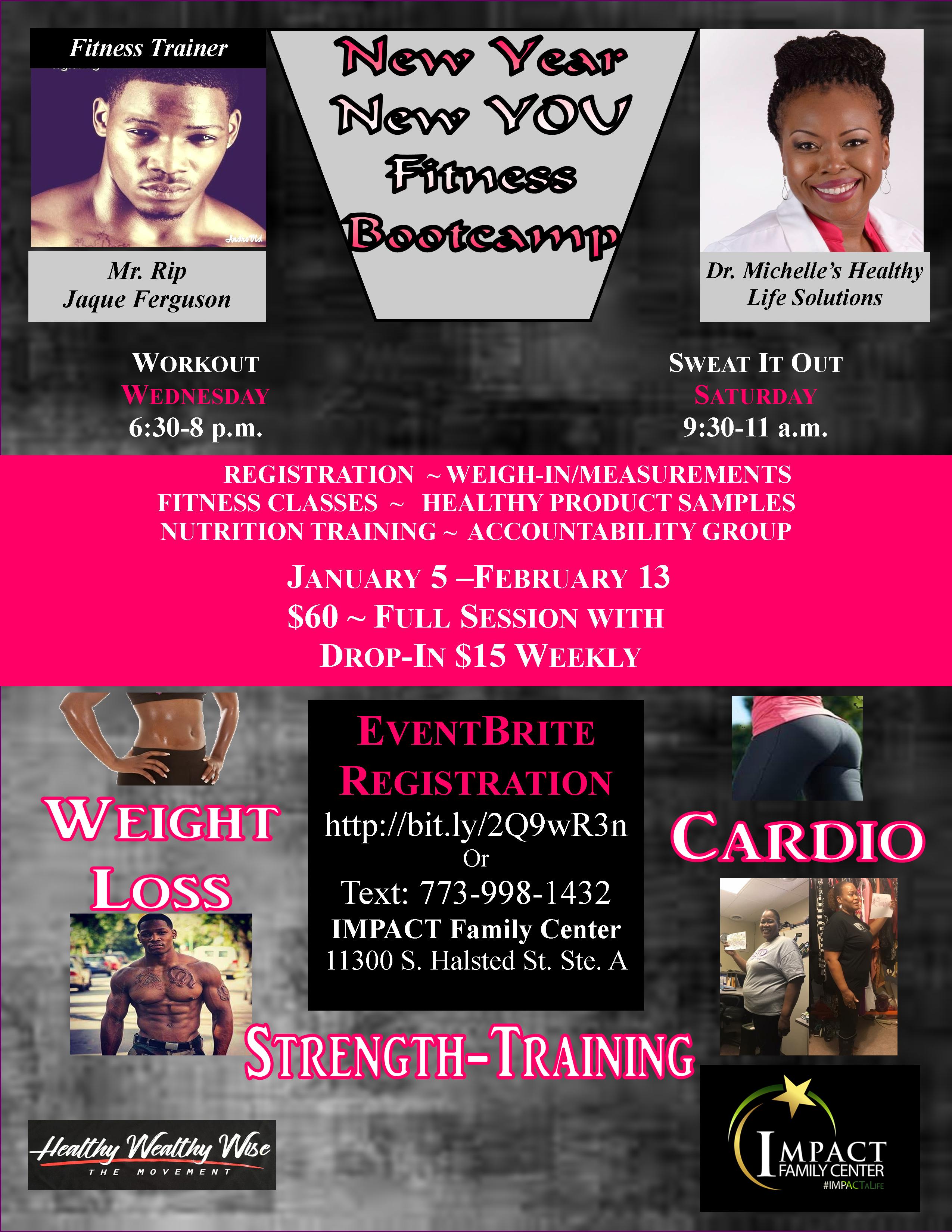 #fitness #workout #weightmanagement #weightloss #diet #cardio #exercise #strengthtraining #morganpark #chicagofitness