Description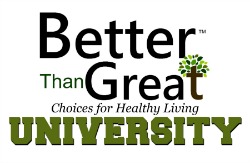 Take back your wellness in 2018! Join us as we learn how essential oils can impact your everyday life - from boosting your immunity to the atmosphere in your home. Class particpants will also recieve class notes and take-home samples.
Instructor: Amelia Weaver
Ameila has always been fascinated by natural wellness. For over 5 years, she has been discovering the vast benefits of essential oils. Ameila now shares her passion and information with others to empower them to seek a healthier life.
Class Cost: $10 - pay at the door but a seat reservation must be made.
Space is limited. You must make a seat reservation to guarentee a spot.
Hosted by: