New Year, New You: "Better Your Brand, Protect Your Business" Workshop & Ne...
Description
It is safe to say that most everyone rings in the new year with champagne toasts, friends and a long list of resolutions.
We are urging you to put down that never ending and recurring list and kick off 2019 on a strong note with us!
Join us to learn how to bring your business, brand and yourself to the next level by attending our: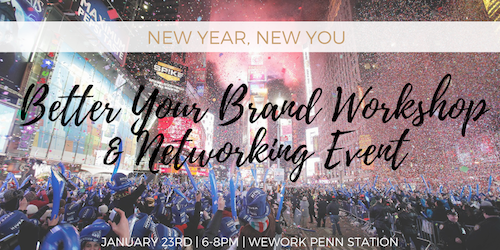 Whether you are at the very beginning phases of starting that company you have always dreamed of, or if you are already an established business, there is always room for improvement and so this event is perfect for you.


The team at Pardalis & Nohavicka invites you to step up your game this New Year...
Join us for a fun and interactive legal workshop that features:
Protecting your company's intellectual property & brand

Building your business plan
Networking & Social Media Outreach
Specialized advice for Business & Startup Owners
Dynamic Q&A Session
Complimentary Admission, Food & Drinks
Professional Headshots by Obie Media - for only $25
Networking Hour with over 80 NYC Professionals
Personalized 1 - on - 1 Follow up Complimentary Legal Consultations
You can stop putting off that LinkedIn shot now! We're excited to announce that Obie Media will be sponsoring this event and offering professional headshots for just $25 per person, so be sure to arrive camera ready!
---
DETAILED LEGAL WORKSHOP BREAKDOWN
1. INTELLECTUAL PROPERTY ROUNDUP
A discussion on Trademarks, Copyrights and Patents.
A discussion on ownership of IP throughout term of development.
2. PROTECTING YOUR COMPANY AND ITS INFORMATION
A discussion on how to protect your company's proprietary info including trade secrets, code and customer or user lists through the use of contracts.
e.g. Non-Compete, Non-Disclosure and Non-Solicit Agreements
3. LABOR AND EMPLOYMENT
Hiring your first employee
The Employee v Independent Contractor Dilemma
4. MARKETING & OUTREACH
The importance of social media to get your company off the ground
5. THE POWER OF NETWORKING
Utilizing WeWork's Global Network for instant business growth
Bring your business cards, a smile & a friend!
---