ReNew You Financial Consultants LLC., invites you to " New Year-New Me" Gala
About this Event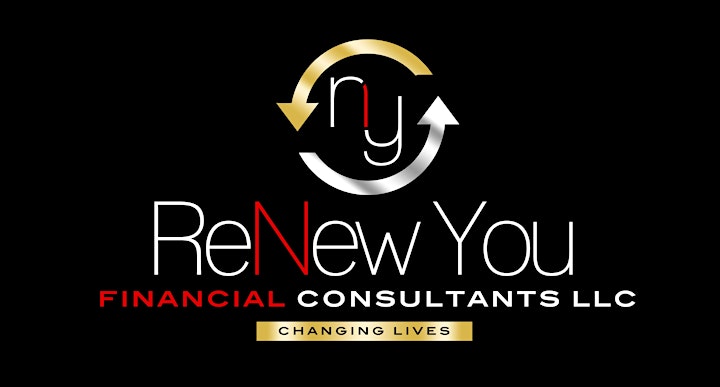 WOW! 2020 has been a YEAR right? For some is has been good, for others bad, and many a year to be thankful that it is coming to an end.
We at ReNew You Financial Consultants LLC., would like to personally invite you to celebrate with us as we start the New Year off with a BANG! Our New Year-New You Gala is just want is sounds like, a NEW YOU that's was transformed by 2020.
Or maybe it's just another reason for us to throw an amazing party. The question is why not celebrate all the lessons learned (both good and bad), with us. Hack, the best part about our events is, that it's FREE! It's our gift to our clients, families, friends, and our surrounding community. As we share our knowledge and expertise with you to improve and enhance your 2021 year.
Our event gives you access to the following;
1. FREE Door Prizes
2. FREE Giveaways (You can buy additional tickets to better your chances)
3. Music & Dancing
4. FREE Full course meal
5. FREE Alcoholic and Non-Alcoholic Beverages
6. FREE Financial education
And MUCH MORE!
***Dress code will be STRICTLY ENFORCED! NO EXPECTATIONS***
*******WEARING MASK ENFORCED******
We ask that you wear your best Formal Attire, After-5, or Black Tie clothing that makes you feel your best. Remember to keep is classy, sophisticated, elegant, and tasteful. As, Deion Sanders say, "When you look good, You feel Good!" Come with your love one or a friend and enjoy in a night to remember.