Description
NEW YEAR / NEW CAREER: Lewis Apartment Communities 2019 Career Fair
---
FIND your next adventure in Sales, Maintenance and Customer Service! Join the Award-winning Lewis team!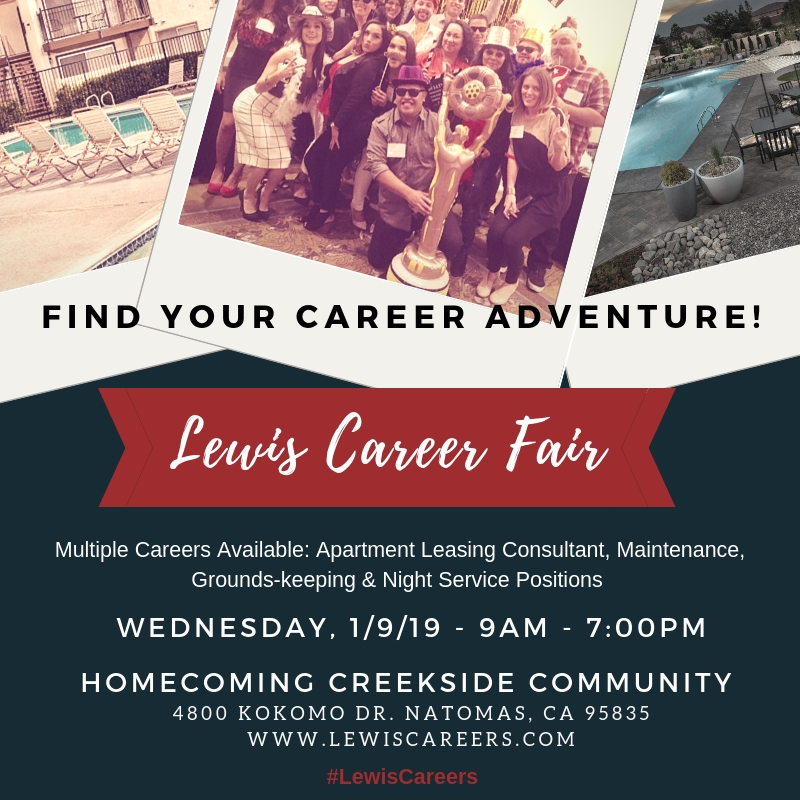 Join Lewis Apartment Communities for our January 9th 2019 Career Fair in Natomas, CA. We're hiring great people for multiple positions located at upscale Lewis communities in your neighborhood. Locations include: Natomas, Roseville, Sacramento, Vacaville and Antelope.
Your Next Career Adventure is with Lewis:
APARTMENT LEASING CONSULTANT (Roseville): Great career for a personable and experienced Sales-person. Previous sales experience highly preferred. Learn about this SALES career HERE.
LEASING RECEPTIONIST (Natomas): You're the personable face of our largest community in Northern California. The first impression to customers and residents. Learn more HERE.
MAINTENANCE TECHNICIAN (Natomas): Join our great team in apartment operations. Hands-on skills in residential maintenance required. Learn more HERE.
MAINTENANCE SUPERVISOR (Sacramento & Vacaville): You're a great coach and mentor with top-notch skills in residential maintenance. Learn more HERE.
NIGHT SERVICE MANAGER (Sacramento & Roseville): Be the after-hours face of great customer service and asset protection at Lewis communities. Learn more HERE.
GROUNDSKEEPER/PORTER (Antelope): Be the reason people love our beautiful communities! You're a detail-oriented customer service focused team-player who wants to grow. Learn more HERE.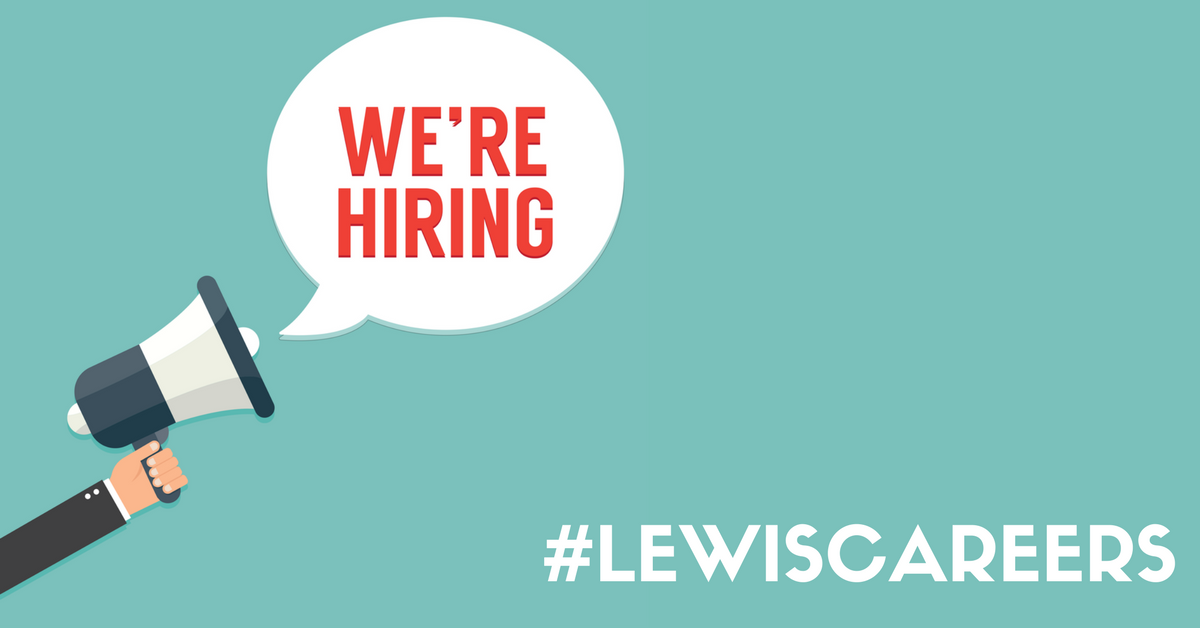 COMPETITIVE PAY - GREAT TRAINING - CAREER GROWTH - AWARD-WINNING MANAGEMENT - BEAUTIFUL COMMUNITIES - BENEFITS - BONUSES - AND MUCH MORE

We give you tremendous support and all the tools you need to do the job, but it's up to you. It's a fun team environment where YOU can be a big part of the reason people rent with Lewis!
---
LEARN EVEN MORE about Lewis Careers HERE.