Description

New Year, New You!!
Join Green Drinks NYC at Studio 26 wellness studio for networking, drinks and lots of fun. Bring a friend (or three!) to take a break, mix, mingle and move! Healthy snacks and a speciality cocktail provided by Prairie Vodka!
STUDIO 26, 250 W 26th St, #402, New York, NY, 6:30pm - 9:30pm
It's the new year and time to get back into the swing of things. After all of the holiday parties, quality time with friends and family, and the decadent food and drink, it's time to shelve the egg nog and break out the sweat bands! Join us for a special green drinks highlighting sustainable fitness and health. It's tough getting back into the healthy routine and keeping your resolutions, so let's do it together!
Mindfully Drink with Prairie Vodka! Complimentary speciality cocktails will be served with Prairie vodka, an organic vodka made in the USA! Prairie's single vintage organic corn is distilled to taste so you will enjoy every sip of it! Handcrafted spirits made with respect from seed to glass.
Healthy Snacking! Delicious snacks provided by I Heart Keenwah, BarkThins, and Regal Vegan will have you munching down without the guilt. I Heart Keenwah offer delicious and fiberlicious treats that you will love. BarkThins are the sweet treats that contain non-GMO verified ingredients. And you will not believe the decadence of Regal Vegan's Faux Gras, Basilicotta and Superfood Pesto.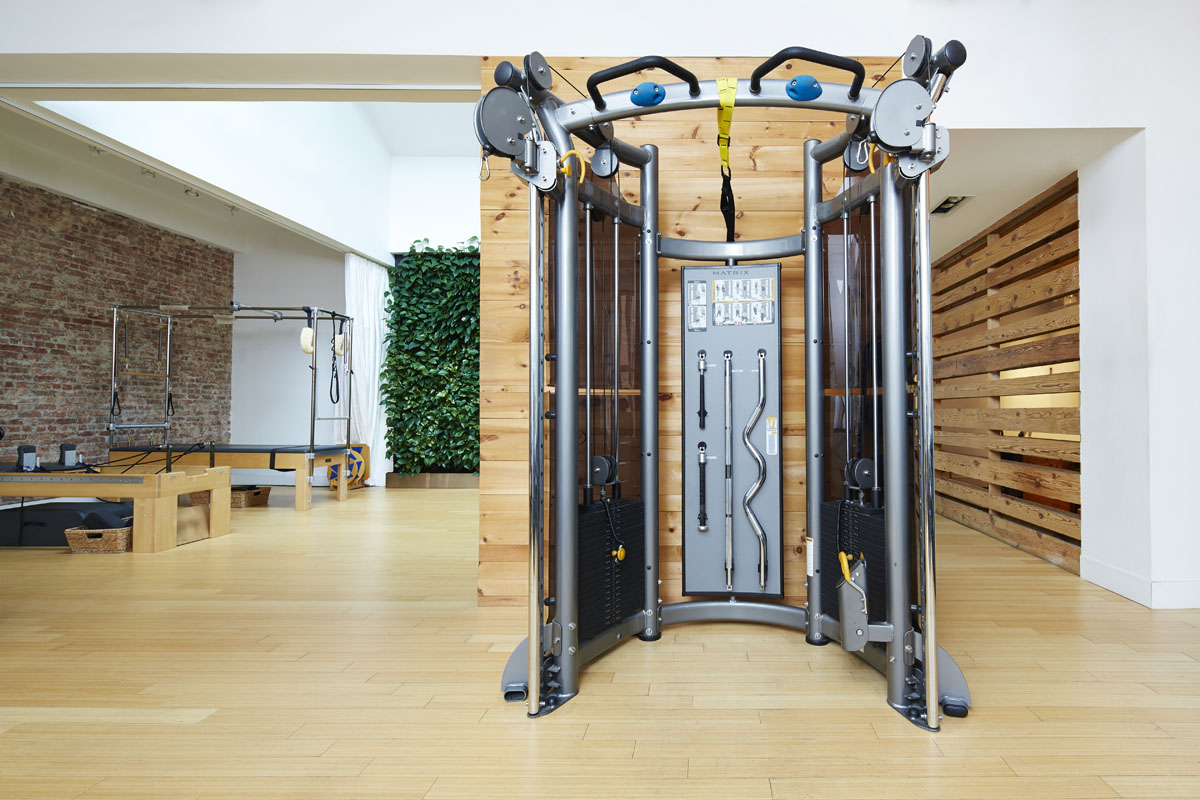 What does a gym/studio have to do with 'green,' 'eco,' and 'sustainability' in NYC? The first 10 minutes of the event a Studio 26 trainer will lead a "New Year, New You" fitness class (no gym clothes required!); designed exclusively for Green Drinks-goers to show how 'green' can be embodied.
Handcrafted spirits made with respect from seed to glass.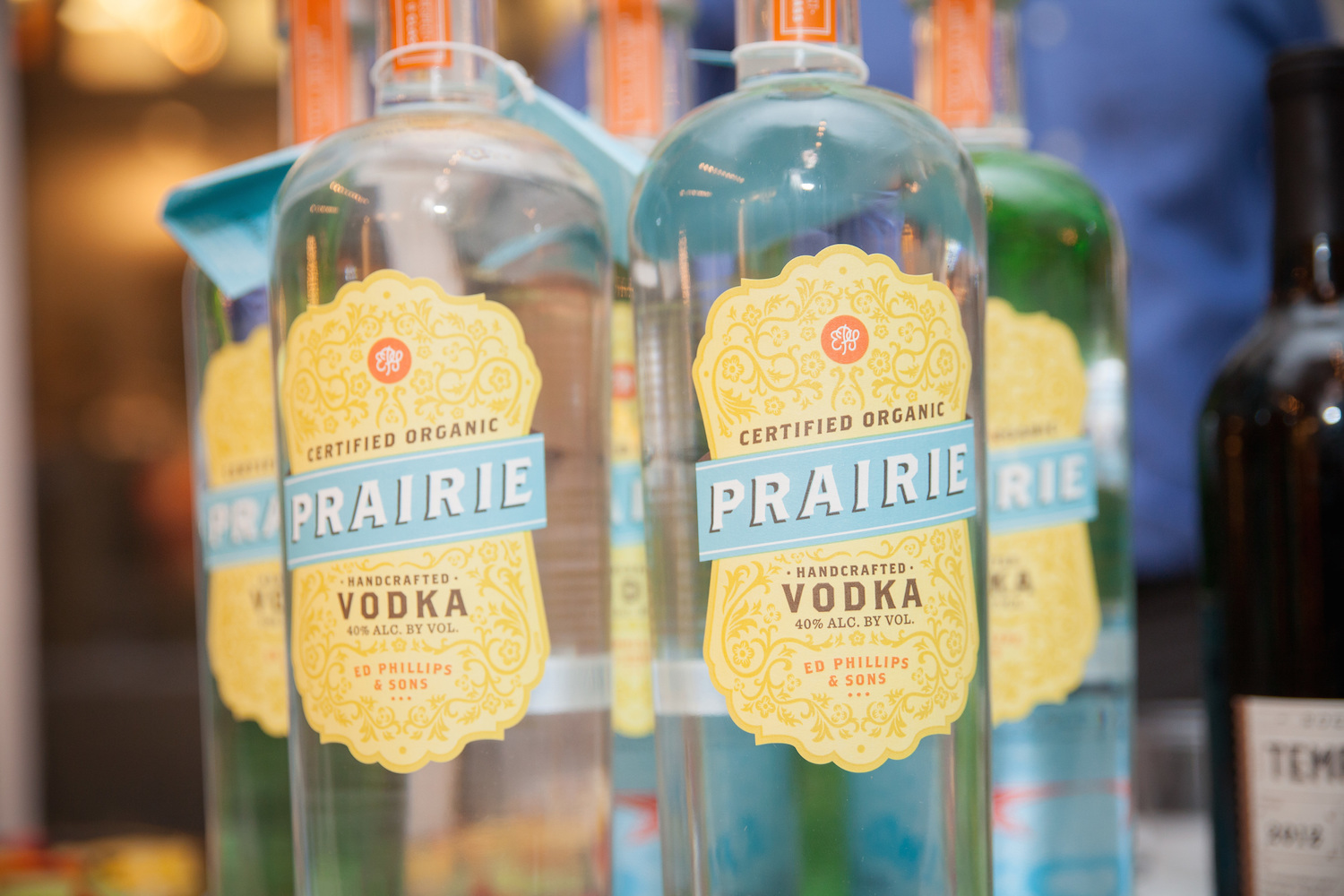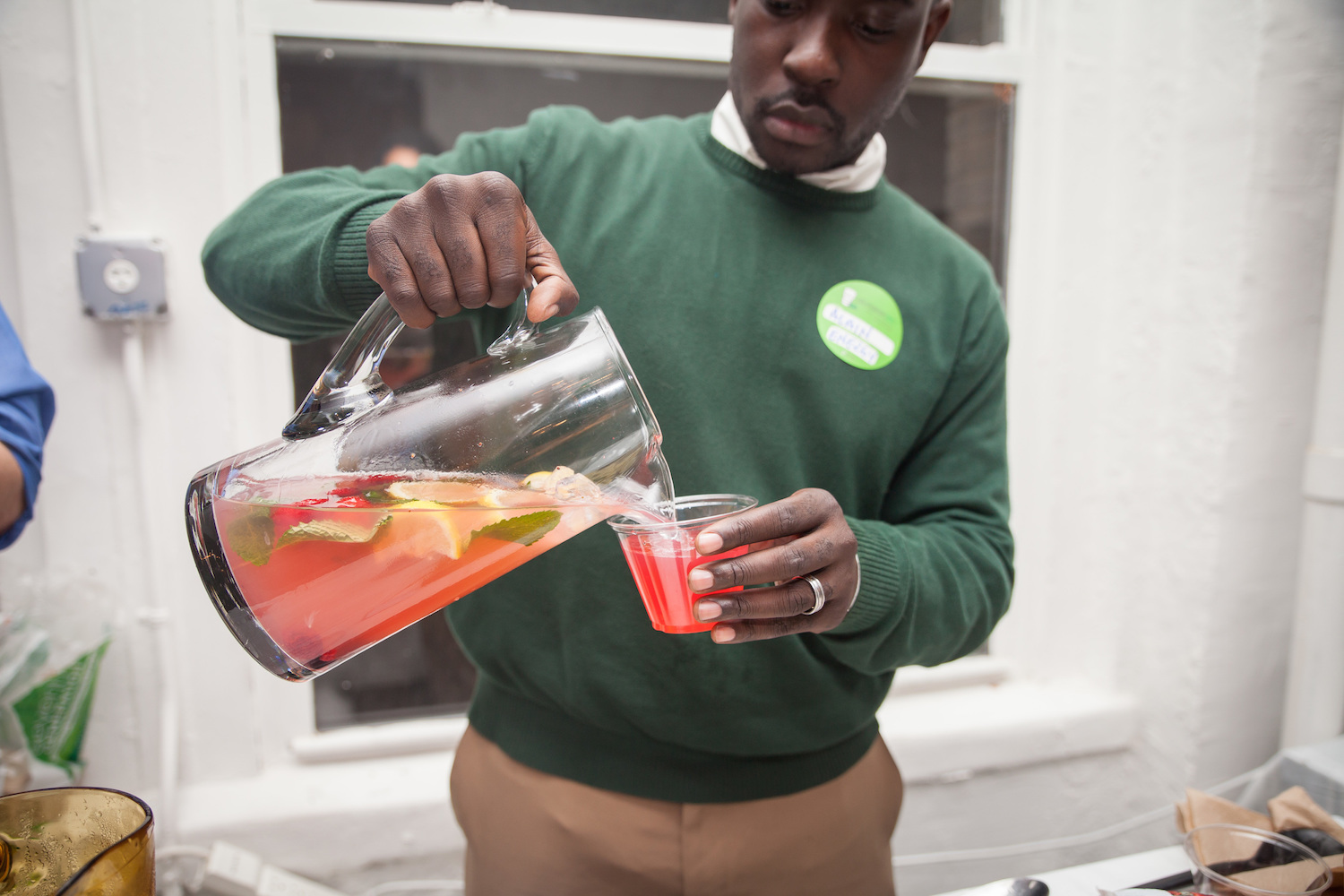 About Studio 26: Studio 26, an eco-friendly fitness + wellness center in Chelsea, welcomes you with reclaimed wood, skylights that flood bamboo floors and exposed brick walls in natural light, and a living/breathing green wall; all to create an oasis in the city, all by design. Created for trainers by trainers, it is a gorgeous, modern space with tactile and sexy interiors by acclaimed designer Nathan Thomas. Studio 26 is actively rewriting the standard script of the gym/studio. We provide a progressively green wellness center for clients, trainers, and NYC's environmental and physical health through private sessions in pilates, personal training, massage, bodywork, physical therapy, yoga, nutrition, plus continuing education and special events.
About Prairie: Prairie's single vintage organic corn is distilled to taste, not a prescribed number of times. That's because climate, soil, and moisture levels give each small batch its own unique character. Preserving that character takes personal attention, giving our spirits an award-winning taste that can stand on its own.
About Temple Turmeric: We are Temple Turmeric purveyors of the world's first and finest family of turmeric-based beverages. Each drinkable serving offers our Hawaiian Oana Turmeric™ plus synergistic botanicals for optimized absorption. We then utilize cold-pressured technology for a revolutionary way to access this nutritional powerhouse. Mahalo and Enjoy the Journey!
About I heart Keenwah: Our love for quinoa prompted us to start making I Heart Keenwah quinoa snacks. All of our snacks feature quinoa as the primary ingredient, and we work hard to turn more people onto quinoa. Quinoa is naturally gluten-free, low-glycemic, high in fiber, packed with vitamins and minerals, and has a high protein content - between 14-18%.Welcome to the quinoa club!
About Regal Vegan: Every party is made better when you bring the vegan love to the table. Be the one to bring the Faux Gras, Basilicotta and Superfood Pesto. You're a hero.
About BarkThins: Once you taste barkTHINS, your snacking world will never be the same. We are a daily pleasure you'll want to share with your friends. We believe if you are going to do it, do it right. Which is why we only use Fair Trade Certified dark chocolate and non-GMO verified ingredients. It's a difference you can taste.

$15 via online RSVP in advance, $20 at the door