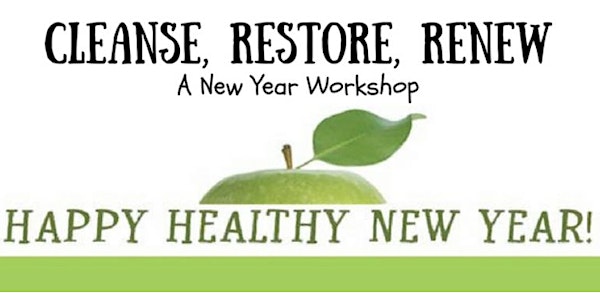 New Year Cleanse
When and where
Location
19 Hampton Rd Suite #6 Exeter, NH 03833
Refund Policy
Refunds up to 7 days before event
Description
Give your health a KICK START to get back on track in the New Year!
Every hour of every day your liver and supporting organs system are working hard to eliminate toxins, regulate hormones, blood sugar and digestion. The unfortunate truth is that we live in a toxic world that can bombard our body creating a burden our liver and organs have to carry. Increased toxic loads can lead to fatigue, weight gain or weight loss resistance, brain fog, sleep disruption, hormonal issues and other health issues.
Our 4-week Detox 360 Program includes:
▪ Introduction to the cleanse program with questions and answer session- hosted by Hilary Trojano, ND
▪ Essential lifestyle practices to support detox.
▪ Targeted nutrition to support and strengthen detox mechanisms.
▪ Physician-formulated homeopathic remedies to support filtering organs, including the liver, kidneys, and lymphatic system

▪ An instructional intro course on understanding toxin exposures in your environment and food as well as a review of the program.
▪ Educational Webinars Each (Dates Will Be Shared At The Intro Class)
Goals of Program
REMOVE: eliminate toxin exposures
RESTORE: support your bodies natural processing and elimination of toxins
REVITALIZE: Enhance liver detoxification pathways and support optimal GI function
Improving these functions can lead to improved energy and sleep, weight loss, increased intake of vitamins and minerals, improve digestive health and identify food sensitivities.
All-inclusive Detox 360 Package Price $295
Monday 1/14/19 @ 6pm-7pm
Location: Summit Holistic Medicine
19 Hampton Road Suite #6, Exeter NH 03833
(603) 499-4598 or www.SummitHolisticMedicine.com