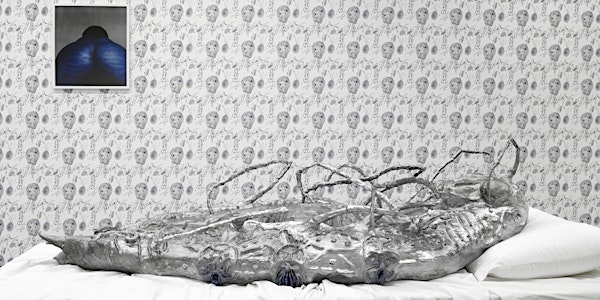 New World Orders: Coloniality, Racial Intimacies, and Disability
When and where
Location
Lipton Hall @ NYU Law 108 W. 3rd St. New York, NY 10003
Description
Image by Candice Lin
Mel Chen, Jasbir Puar, Mark Rifkin, C. Riley Snorton, Aimee Bahng, & Ivan Ramos
w/ Artists Candice Lin & Xandra Ibarra
This symposium pairs recent work in critical indigenous and race studies with disability and queer theories. We will work through important provocations by recent humanists and artists who have turned to the formation of the New World in order to better understand our contemporary moment. These turns force us to account for a deeper sense of history, along with the aftermath of racial logics, colonization, enslavement, resource extraction, policing of intimacy, and the disablement of populations. We will explore how to imagine new world orders and futures. What is the responsibility of the humanities and the arts to move forward with the reverberations of the New World? What new world orders can emerge by contending with the "old" New World?
Space is limited; RSVP on this page.
Accessible Entrance Located @ 110 W. 3rd St.
Please come early for seats.
**Our registration list is currently full. Although entrance is not guaranteed, we will let people in if spaces allows. SO PLEASE COME EARLY to sign onto the wait list.***
Please e-mail AskNewWorldOrders@gmail.com with requests for accommodations.
Sponsors include NYU's Art & Public Policy; the Dean's Office at Tisch; Asian/Pacific/American Institute; Council for the Study of Disability; Center for the Humanities; Vice Provost's Office for Faculty, Arts, Humanities, and Diversity; and NYU Law's Center for Human Rights and Global Justice
Co-sponsors include Center for the Study of Gender and Sexuality; Center for Media, Culture and History; Social and Cultural Analysis; Performance Studies; Spanish and Portuguese; Center for Multicultural Education and Programs; Media, Culture, and Communication; and the Hemispheric Institute.
[Image Description: Large cockroach painted in silver rests on top of a bed with white sheets. The background consists of wallpaper with a small framed portrait in left corner. The portrait is of a silhouette of someone's rear painted in blue.]