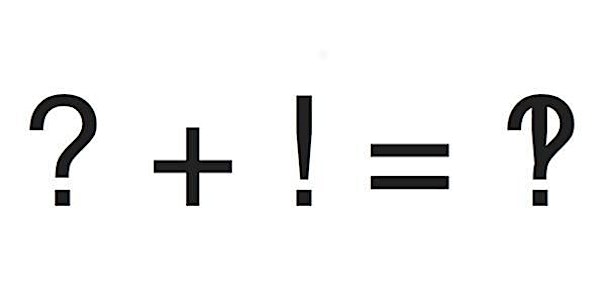 !?:New Works | April 29
When and where
Location
Vital Joint at The Silent Barn 603 Bushwick Avenue Brooklyn, NY 11206
Description
Joe Hendel presents AVoid2Remembr
8pm
"AVoid2Remembr" is an experimental video/theatre performance based on Jean Racine's Andromache, Lacanian Psychoanalysis, Greek Mythology, and the Security State. Join us as we mangle inputs through our glitched-out audio/visual system.

Director: Joe Hendel
Orestes: Will Clark
Hermione: Coco Conroy
Video by Suchan Vodoor
Costumes by Aviva Jobin-Lee

Performed in Three Parts
"Orestes Night" — Sunday, April 17 @ 8:45 pm
"Hermione Night" — Thursday, April 28 @ 8:45 pm
"Orestes & Hermione Night" — Friday, April 29 @ 8:00 pm
---
Darian Dauchan presents The Brobot Experiment
8:45pm
Poet, musician, and solo performer, Darian Dauchan in a work in progress, performs songs from his soon to be released concept album, Brobot Johnson: Bionic Boom Bap. With his RC-505 Loop Station Dauchan creates a musical landscape of live vocal loops that include beat-boxing, rhyming, singing, and electronic sound effects. The Brobot Johnson Project with the support of the All For One Theater is a Sci Fi Hip Hop transmedia piece that follows the whimsical adventures of Brobot Johnson. Half droid. Half brotha. All soul.
---
Theatre in Exile presents Amerigo '13
9:15pm
Theatre In Exile explores the relationship between history, memory and death that has no mercy in their new intermedia work-in-progress tentatively titled Amerigo '13. Director Samuel James Wilson reunites with composer Lon Kaiser (from TIE's The Big Mzungu of Kilwa Kivinje), video designer Patrick Flynn, and performer J Molière (both from Mountain Language at The Silent Barn) to create an investigative and theatrical journey into the landscape of the American psyche.
---
Third Space Theater presents KRAGTAR: A Monster Musical Comedy
10pm
Third Space Theater (www.thirdspacetheater.org)
By Sam French, Kyle Wilson & Joe Mendick
Directed by Benjamin Viertel
Music Direction by Corey Wachala
A love story set against the backdrop of a Godzilla-esque monster invasion. Harry Fine and Harvey Finkler are two gay scientists reunited by fate to prove the existence of the monster Kragtar to the United States Congress, which refuses to acknowledge the beast, even as its trail of tears leaves national monuments, organic grocery stores, and the bodies of seemingly-innocent Catholic school girls crumbling in its wake.
Performers: Philippe Arroyo, Harron Atkins, Zanny Laird, Johari Mackey, Brian Muller, Jimmy Nicholas, Annie Yokom
---
$10 Suggested Donation at the door