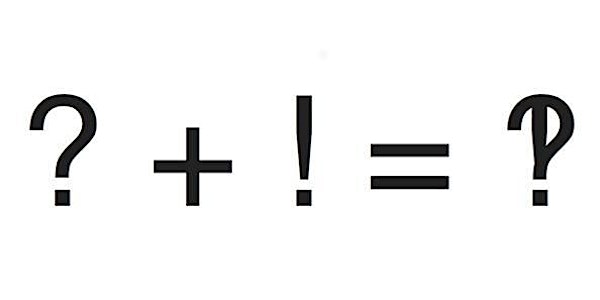 !?:New Works | April 23
When and where
Location
Vital Joint at The Silent Barn 603 Bushwick Avenue Brooklyn, NY 11206
Description
Spencer Campbell & Jaime Lutz present Immortality is Ad-Supported
8pm
A dying woman undergoes an experimental medical procedure which promises to let her live forever. It's free, with a catch: from now on, her waking life will be ad-supported. A comic nightmare and an unlikely love story, Immortality is Ad-Supported is a reason not to skip the commercials.
---
Harold Lehmann presents The Museum of Useless Artifacts
8:45pm
madmenofthemountain present
The Museum of Useless Artifacts
a Novel/Opera about the way objects and spaces absorb and inhabit our memories.
a ghost story, a screwball comedy, and a murder mystery.
written by harold lehmann and featuring kym bernazky, harold lehmann, richard lehmann, and david whitely
---
Third Space Theater presents KRAGTAR: A Monster Musical Comedy
9:30pm
Third Space Theater (www.thirdspacetheater.org)
By Sam French, Kyle Wilson & Joe Mendick
Directed by Benjamin Viertel
Music Direction by Corey Wachala
A love story set against the backdrop of a Godzilla-esque monster invasion. Harry Fine and Harvey Finkler are two gay scientists reunited by fate to prove the existence of the monster Kragtar to the United States Congress, which refuses to acknowledge the beast, even as its trail of tears leaves national monuments, organic grocery stores, and the bodies of seemingly-innocent Catholic school girls crumbling in its wake.
Performers: Philippe Arroyo, Harron Atkins, Zanny Laird, Johari Mackey, Brian Muller, Jimmy Nicholas, Annie Yokom
---
---
$10 Suggested Donation at the door