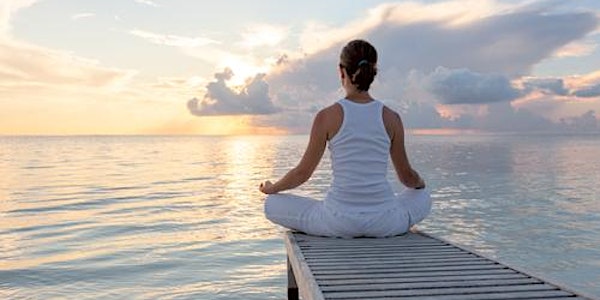 New!! Women's Group Based on the Principles of Mindfulness in Action - Check Back in January!
When and where
Location
Central Austin - Hike To Integrity Office Suites 5808 Balcones Drive Ste 201 Austin, TX 78731
Refund Policy
Contact the organizer to request a refund.
Description
New!! Women's Group Based on the Principles of
Mindfulness in Life and Love
---


Join other like-minded women to learn mindfulness and why it is ESSENTIAL for happy relationships. With the year coming to a close, this is the perfect time to go within to gain peace and clarity.
This group is open to any woman that wants to connect with like-minded women and to practice mindfulness in action so as to alleviate struggle in life and love. You can be currently practicing mindful meditation but don't have to be.

What is Mindfulness? In the words of Jon Cabot-Zinn, founder of the Mindfulness-Based Stress Reduction program at the University of Massachusetts Medical Center. "Left to itself the mind wanders through all kinds of thoughts --including thoughts expressing anger, craving, depression, self-pity, etc. As we indulge in these kinds of thoughts we reinforce those emotions in our hearts and cause ourselves to suffer. By purposefully directing our awareness away from such thoughts and towards the present moment, we decrease their effect on our lives and we create a space where calmness and contentment can grow.
And Psychology Today describes Mindfulness as: "A state of active, open attention on the present. When you're mindful, you observe your thoughts and feelings from a distance, without judging them good or bad. Instead of letting your life pass you by, mindfulness means living in the moment and awakening to experience."
The Benefits Of Mindfulness Include:
Becoming more peaceful, accepting and serene—so things won't seem like such a struggle!

Boosting self-love and self-acceptance.

Intuitively knowing what to do in challenging situations rather than second-guessing yourself.

Letting go of past negative experiences.

Being more aware of how you present yourself to the world.

Communicating more clearly.

Deepening your current relationships with friends, family and others.

Supporting your health and immune system.

Group Details
Six 90-Minute Sessions Beginning Saturday Nov. 28th and continuing on Dec 12th, Jan 2nd, Jan 16th, Jan 30th & Feb 13th.
Time: Sat. 10:30 am – 12:00 pm
Cost is $375
Group Size will be between 3 to 5 women plus myself.

Registration begins November 11th and ends Nov 22nd OR when all seats are taken.
Travelling? If you have to miss a meeting, no worries! I'll send notes after each session so you'll never miss a class!
On a personal note, I have been practicing mindfulness for over 20 years. Becoming more mindful of my actions has helped me grow my marriage, my business, and my serenity!
For more information contact Elizabeth Golembiewski, Certified Relationship, Dating, & Life Coach. Email: ignitedivinesparks@gmail.com or Text/Phone 512-922-4822