Description
SPARKLING WINE -- ON US -- WELCOMES YOU TO WOMEN-ONLY NETWORKING IN CHELSEA.

Network with some of the city's most fascinating women professionals at Blue Light, the private, second-floor lounge at The Lately, a popular Chelsea destination on the border of the bustling Meatpacking District.
Tonight OP.LYNX, Out Professionals' dynamic women's network, celebrates the coming of fall under the new leadership of OP Ambassador Pam Harrison. Until 7 p.m., welcoming glasses of sparkling wine are on us!
Why is it so important to make and maintain contacts via face-to-face networking? Consider the numbers:

85% of jobs are filled through networking
68% of entry-level professionals rate face-to-face networking higher than online networking
72% of people say someone's appearance and handshake impacts their impression
41% percent of those who network would like to network more often
Come prepared with business cards and enjoy attitude-free networking at Happy Hour prices!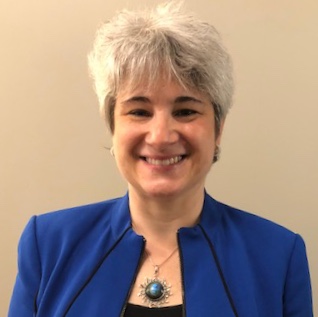 Meet Pam! Out Professionals is delighted to announce that Financial Advisor Pamela S. Harrison has stepped into the lead at OP.LYNX with the aim of growing women's attendance and adding women's events. Pam started her own business, Harrison Financial, in January 2017, after a financial industry grounding that included work at two hedge funds -- JLF Asset Management and Karsch Capital -- as well as at Merrill Lynch and Morgan Stanley. In her advisory role, Pam focuses on delivering a comprehensive approach to managing wealth that begins with listening to a client's needs: "After all, a client's financial future is all about the client," she says.


---
WHAT'S UP
Purposeful networking and socializing from 6 to 9 p.m. Until 7 p.m., welcoming glasses of sparkling wine are on us!
WHERE
Blue Light, upstairs at The Lately, 357 West 16th Street, east of Ninth Avenue. Subway: A/E/L to 14th St./8th Ave.; 1 or 2 to 18th St./7th Ave.; 1/2/3 to 14th St./7th Ave. Questions? Consult MTA Trip Planner.

ADMISSION
Nonmember, $10; sorry, no refunds or exchanges. Pre-registered, dues-paying Member of Out Professionals/OP.LYNX, free. OP dues-payer at the door, $5. Pre-registration closes at noon Sept. 20. Pocket a copy of your online receipt; thanks! Walk-ins welcome; cash only at the door.

FREE ADMISSION TONIGHT WHEN YOU JOIN OR REJOIN
As a registered nonprofit, Out Professionals relies on the support of our Individual and Business Members. Enjoy a 12-month Individual Membership PLUS free admission tonight for just $65. Or network, socialize and enjoy the enhanced benefits of a 12-month Business Membership — just $125. All sales final. Membership guarantees free entry at every month's OP.LOUNGE and free or discounted admission at other OP events.