Description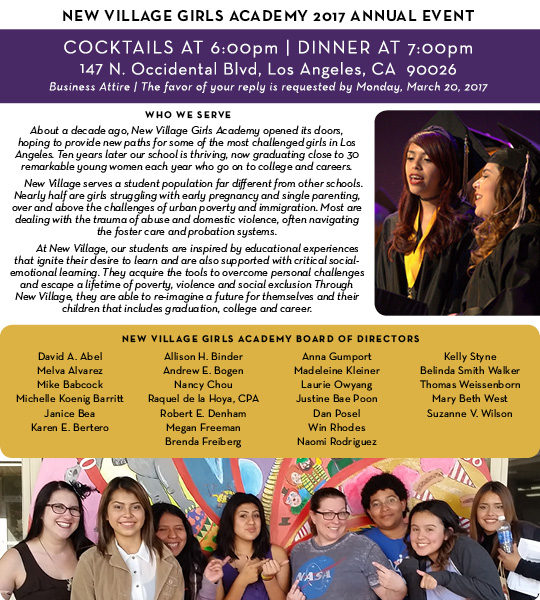 * IMPORTANT PAYMENT INFORMATION*
We appreciate your donation or ticket purchase in the form of a check to save processing costs. Please include a mail-in registration form, available here. Checks payable to "New Village Girls Academy" may be sent to:
NEW VILLAGE GIRLS ACADEMY
c/o Christina Perez
Gibson, Dunn & Crutcher
333 S. Grand Ave. 47th Floor
Los Angeles CA 90071-3197
Or click the REGISTER button above to use a charge card.