Description
The New Urbanism Film Festival is excited to be participating in the LA Design Festival.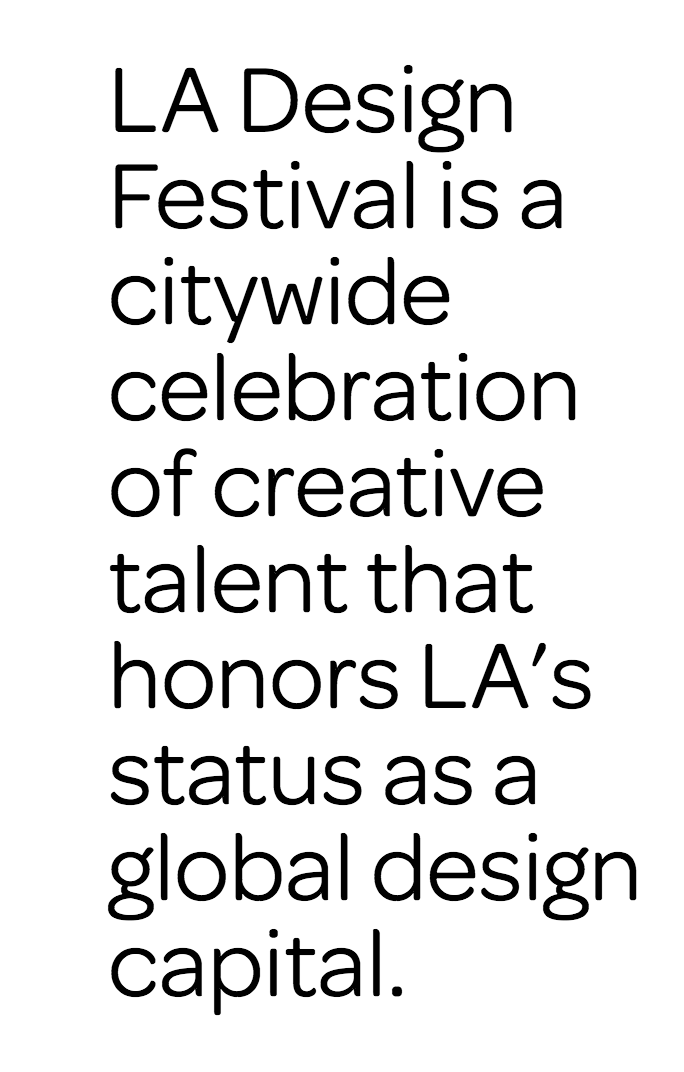 The Los Angeles Design Festival is a citywide celebration of creative talent that honors LA's status as a global design capital. The New Urbanism Film Festival is honored to be included in the line up of events and exhibitions at this year's LA Design Fest.
On June 16th at 7pm join us for an evening of short films followed by a discussion of LA Urban Design with LA's leading urban thinkers and civic leaders.
The selection of short films is based on the "Design District" concept of the LA Design Festival and our event host "District La Brea." The short films will showcase how urban design principles can create communities and neighborhoods that foster good design in all areas of life.
District La Brea is fast becoming the hottest design district in Los Angeles with designer stores, boutique retail, and trendy restaurants. Experience the resurgence of La Brea at the LA Design Fest screening of the New Urbanism Film Festival in District La Brea.
Line up of short films:
TBA