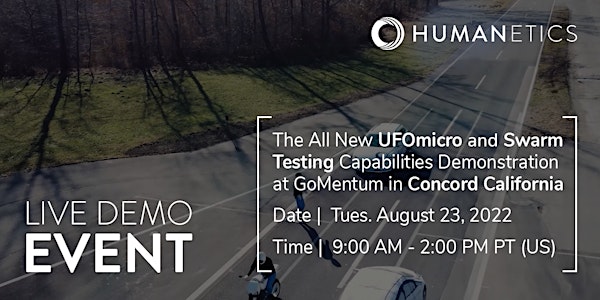 New UFOmicro and Swarm Testing Capabilities Demonstrated at GoMentum
Location
GoMentum Station
4012 Willow Pass Rd
Concord, CA 94519
See The All New UFOmicro and Swarm Testing Capabilities Demonstration at GoMentum
About this event
Together with GoMentum Station, Humanetics will demonstrate the all new UFOmicro robot platform designed to cover test scenarios for Powered Two Wheelers and Vulnerable Road Users, as well as the 'Swarm Testing' capabilities our robot platforms and automated systems can offer. This live demonstration will be the first for the UFOmicro in the U.S. and will extend beyond AEB tests to show how complex scenarios can be created with strikeable targets (GVTs, VRUs, etc) for Autonomous Vehicle development.
This FREE event will be an excellent opportunity to see this safety testing technology in action on the GoMentum testing grounds in Concord, California.
The day's schedule includes:
Introduction to the UFOmicro
Autonomous robot platform demonstrations
Swarm scenario demonstration
Lunch
Q&A
Optional tour of GoMentum facility
Watch: An Introduction to the UFOmicro
Location Instructions
The GoMentum Station Test Facility is located at 4012 Willow Pass Rd, Concord, CA 94519:
Coming from Route 4 (most common): When on Route 4, take the Willow Pass Exit, go south toward Concord for approximately 1 mile. Entrance on the right once over Kinne bridge after "Do not Pass/No left turn signs.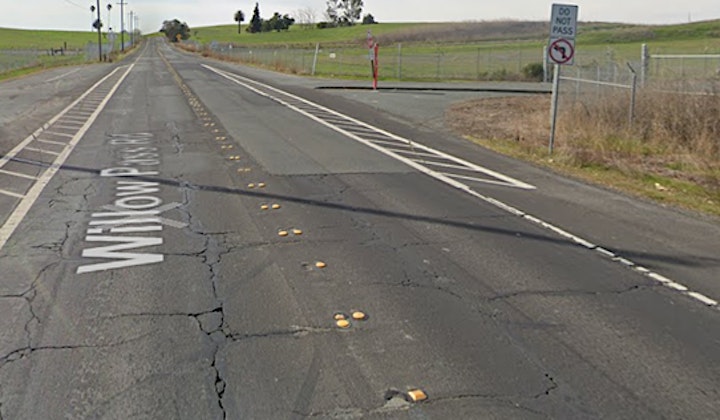 Coming from Concord (Willow Pass Road): Take Willow Pass North. Take a right after "Narrow Bridge" sign.