Description
ARE YOU WORKING WITH DATA? ARE YOU INTERESTED IN STORAGE TECHNOLOGY TRENDS AND WHAT IS NEXT?
MICROCHIP, SKHYNIX, CISCO, KAZAN-NETWORKS AND MORE .... are you sure you want to miss the discussion?

If any of these questions caught your attention, consider attending this event. Our panel consists of Distinguished Engineers who are influencing entire Storage Industry including Data Centers,

The event is open to public and you are welcome to attend and speak with SPEAKERS who will be presenting at Flash Memory Summit.
This event is co-hosted by CASPA and ActionSpot


WHO WILL BE SPEAKING WITH YOU:


PETER ONUFRYK, Sr. Director of Product Development at Microchip - Speaker at Flash Memory Summit



Peter's contributions to the field of persistent memory are enduring. He was involved early in the technology and was part of the original NVM specification development team. He is currently a fellow in performance storage at Microchip. Peter also runs NVMe MI ( Management Interface) specification group under NVMExpress.org





J Metz R&D Engineer, Advanced Storage Cisco Systems -

Speaker at Flash Memory Summit

R&D Engineer for the Office of the CTO for Cisco, working in Advanced Storage and Storage Networking, but have a broad and eclectic background of both academic, corporate, and industry experience. Active speaker at Memory focused events, blog posts, Storage Newsletter and many more activities. J influences trends in storage technologies and promotes innovation.
Tom Friend - Director of Industry Standards @ SK Hynix Solutions, Speaker at Flash Memory Summit


Tom has been in a variety of engineering positions in the storage industry. His professional history began when IBM PCs were "Plug Compatibles". He has done VLSI design and written operating system internals for Unix, Linux, Android and Windows. Having such a diverse experience mix makes him ideal in industry standards and so he manages the Industry Standards Team at Toshiba, SKHynix and many others


Bryan Cowger - VP Sales and Marketing at Kazan Networks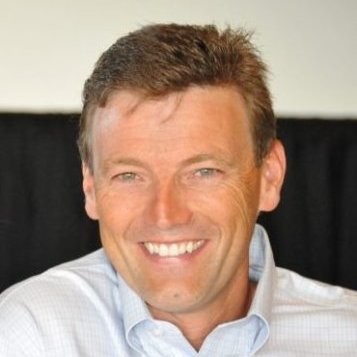 Bryan Cowger, with over 25 years of storage industry experience, is VP Sales/Marketing at Kazan Networks, a startup developing ASICs that target new ways of attaching and accessing flash storage in enterprise and hyperscale datacenters. Kazan Networks' products utilize emerging technologies such as NVMe and NVMe-oF. Bryan has spent his career defining and bringing to market successful high-performance storage networking ASICs for such protocols as Fibre Channel, SAS, SATA, Ethernet, PCIe, and NVMe. He has been awarded 4 patents in area of storage controller architecture. Before joining Kazan Networks, he was VP Sales/Marketing & Co-Founder at Sierra Logic, a developer of SATA-to-Fibre Channel controllers. He also has over 10 years as a design engineer at Hewlett-Packard and Agilent Technologies. He holds a BS in Electrical Engineering from UC San Diego.
Stephen Bates - CTO of Eldeticom


Stephen Bates is the CTO of Eideticom an is a renown experts on topics like NVMe, RDMA, TCP/IP and NVM. He has worked on a range of complex storage and communication systems include the NVMe controllers and PCIe switches developed by his former employer Microsemi (formerly PMC-Sierra). He enjoys working at the interface between hardware and software and is a active contributor to the Linux kernel. Before Eideticom he worked in the CTO at PMC-Sierra and before that was an Assistant Professor in Computer Engineering at The University of Alberta. He holds a PhD from The University of Edinburgh, Scotland.
Agenda :
6:30 - 7:00 p.m. - arrival, networking
7:00 - 8:00 p.m. - panel discussion
8:00 - 8:30 p.m. - Q&A and networking
LIVE STREAM LINK:
https://www.twitch.tv/events/j18NlPLkRQuR6rn0LPHlFQ
OUR SPONSORS: