Description
As apart of the launch of the New TImbuktu online platform, Leaders of a Beautiful Struggle will begin enrollment in New Timbuktu Community Education Institute!
The purpose of the New Timbuktu Community Education Institute is to provide high quality professional development that is based on and draws from methodologies that are derived from the bodies of work and community based institutions that have traditionally been marginalized. NTCEI will provided a variety of African Centered, Liberation Focused, Community Empowerment tools that are substantively informed by racial equity. These tools are useful particularly for those who work in the human/social service sector (teachers, school administrators, social workers, community organizers, public health professionals etc.)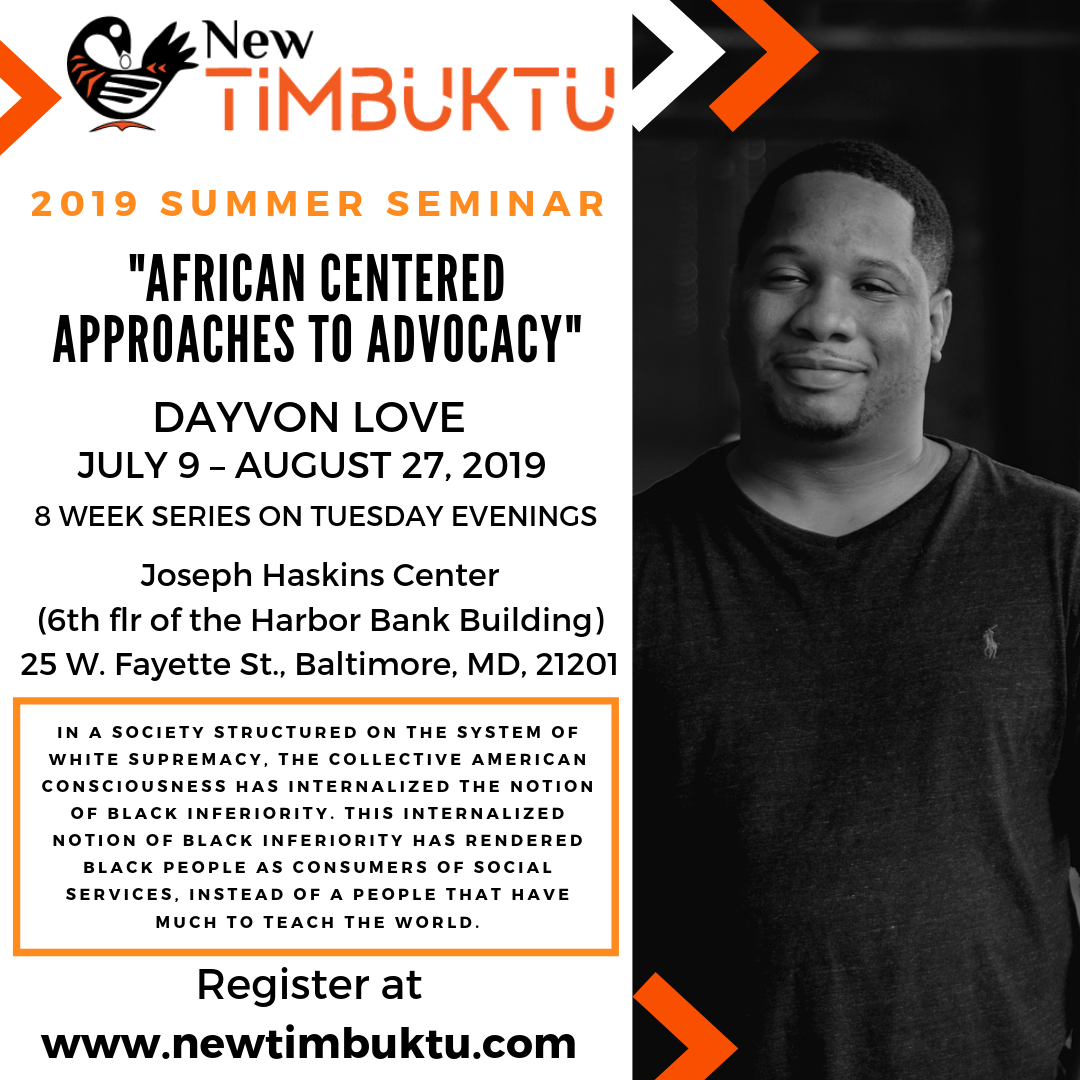 Session name: African-Centered Approaches to Advocacy
Facilitator: Dayvon Love - Director of Public Policy, Leaders of a Beautiful Struggle
July 9 – August 27, 2019
Session 1: Black people's advocacy before white people's intervention
Session 2: White intervention in Black Leadership
Session 3: Black political organizations in the 20th century
Session 4: Civil Rights, then and now
Session 5: Civil Rights then and now, pt 2
Session 6: Sexuality, Gender, and politics
Session 7: The non-profit industrial complex
Session 8: How to teach young people using African Centered approaches to advocacy.
---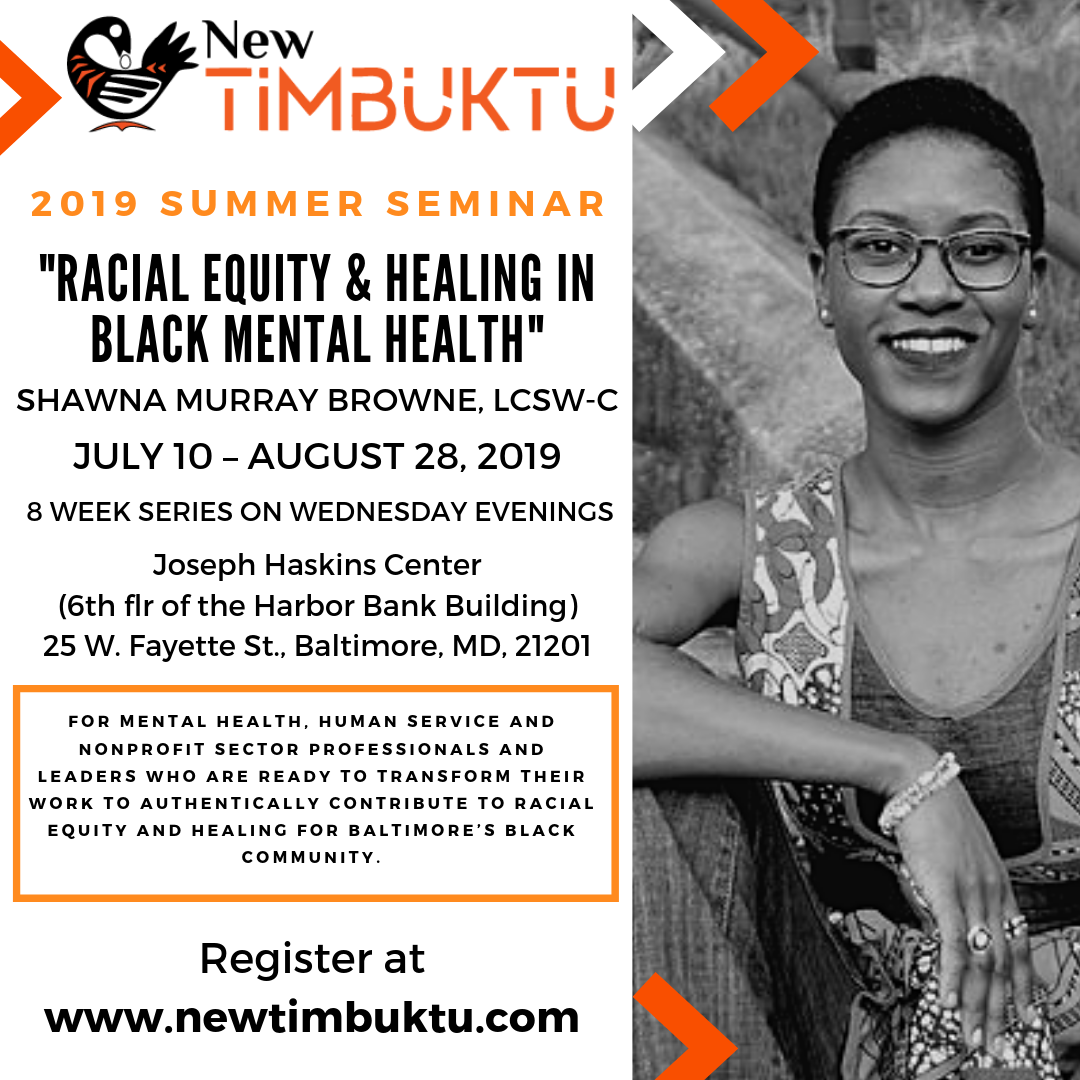 Session Name: Racial Equity and Healing in Black Mental Health
Faciliataor: Shawna Murray-Browne, LCSW-C
July 10 – August 28, 2019
Session 1: Whitewashed Wellness: A Brief History
Session 2: Internalized Superiority, Injected Oppression
Session 3: Decolonizing Self and Practice
Session 4: Liberation-Focused Healing: Frameworks + Theories
Session 5: Methods for Healing Melanated People
Session 6: Real Life, Intentional Practice
Session 7: The Ethics of the Trauma-Responsive
Session 8: Transformation
---
If you have any questions, contact:
Nadirah Smith
Chief Operations Officer - Leaders of a Beautiful Struggle
nadirah@lbsbaltimore.com
Office: ‭(410) 374-7683