New Streams of Income and Opportunity: NonProfit Social Enterprise
Description


Nonprofits are starting businesses to directly benefit communities, generating new streams of income and opportunity.

Launching social ventures is not easy.
What considerations should be made before, during, and after starting a
social enterprise? What does it take? What are some lessons learned?
Join nonprofit business leaders Michael Chertok from Digital Divide Data in
San Francisco, and Eric Weinheimer from the Cara Program in Chicago,
in a conversation hosted by Antonio Aguilera from Crowd4all.

Sponsored by RSF Social Finance, and organized by SEA/SFBay.
We will gather on April 2nd from 6pm to 9pm.

The reception will begin at 6pm at RSF Social Finance on 1002 O'Reilly Avenue,
followed by the panel conversation at the Pacific Room, Tides on 1014 Torney Avenue at 6.30pm.
There will be wine, refreshments, camaraderie, and many pearls of wisdom to share.
Please RSVP.
We hope to see you there!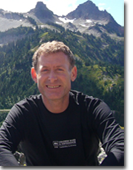 Michael Chertok is a co-founder and Chief Development Officer of Digital Divide Data. He is also the former chair of DDD's board. Previously, he served as Program Officer in the Global Development Program of the Bill & Melinda Gates Foundation. Michael has also worked as a consultant on philanthropy and international development to other private foundations and individual donors and was a Digital Vision Fellow at Stanford University. Michael was the co-founder and Managing Director of Global Catalyst Foundation, the philanthropy arm of a Silicon Valley venture capital firm, where he facilitated a seed grant to help launch DDD. Prior to this, he helped start the non-profit organization Schools Online to bring Internet access and training to more than 5,000 schools around the world. Michael holds a BA in Russian Studies from Yale University and an MBA and a Certificate in Public Management from the Stanford Graduate School of Business.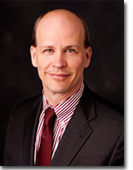 Since 1996, Eric Weinheimer has been the President and CEO of The Cara Program, a non-profit organization that provides comprehensive training, job placement and support services to individuals who are homeless and struggling in poverty. Under Eric's leadership, The Cara Program has created and secured over 4,000 transitional and permanent jobs for Cara graduates. Also, The Cara Program founded and established two leading social enterprises – Cleanslate Chicago and 180 Properties (a joint venture with Mercy Housing Lakefront) to generate revenue and provide employment opportunities and on-the-job training to individuals who have significant obstacles to employment, including recent incarceration. Eric earned a B.S. from Boston College and an M.B.A. from The University of Chicago Booth School of Business, where he was recently awarded the Distinguished Alumni Award for Public Service. Eric was selected as a member of the Emerging Leaders Program for the Chicago Council on Global Affairs, Class of 2011. Eric was also selected as a Chicago Community Trust Fellow for 2013, and he was recently appointed by Governor Quinn to the Social Innovation, Entrepreneurship and Enterprise Task Force. He serves on the Advisory Board for the Social Enterprise Initiative at The University of Chicago Booth School of Business, and the Board of Directors for Streetwise, the Social Enterprise Alliance, Chicago Chapter and the Oak Park River Forest Community Foundation.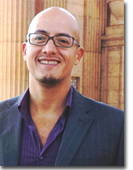 Host, Antonio Aguilera is founder of Crowd4all, games for communities to access paid work online. He is launching Cocinas Joya, high-quality, low-cost kitchens in Mexico to help women start businesses. Antonio serves as president of the San Francisco Bay Area Chapter of Social Enterprise Alliance, leaders across sectors using business to benefit communities. He serves on the board of directors for The Stride Center, a nonprofit social enterprise that harnesses technology to empower men, women, and families on the road to self-sufficiency in the San Francisco Bay Area and Sacramento. He is former Chief Social Enterprise Officer at CVE, Inc. in San Francisco, where he directed 3 businesses that help people with mental health disabilities get jobs. Antonio started a VoIP company in Mexico to help people living with HIV access healthcare, and he has held various leadership roles in for-profit and nonprofit organizations in the United States, Mexico, and Germany. Antonio is a passionate thinker and doer of business, technology, and collaboration for the common good.
About Digital Divide Data
Digital Divide Data powers the data entry, XML conversion and digital preservation needs of publishers, libraries, content hosts, academic researchers and businesses world-wide. DDD's services unlock and extend the value of data, documents, publications and archives, making them searchable and accessible online, on mobile devices, or in any information system. These services are delivered on the foundation of a socially responsible model that creates opportunity for the world's poorest citizens to earn competitive wages, complete their education, and achieve upward mobility through working in DDD's business. Digital Divide Data has trained more than 2,000 people with marketable skills, grown to employ over 700 staff, and graduated more than 400 staff members from entry-level jobs to employment that earn them four times the average income in Cambodia and Laos.
About The Cara Program
The Cara Program is a Chicago-based, non-profit organization that assists homeless individuals and those struggling in poverty to achieve real and lasting success by providing comprehensive training, quality job placement and critical support services. Since its founding in 1991, The Cara Program has placed over 3500 individuals in quality jobs at companies like JP Morgan Chase, Northwestern Memorial Hospital and Hyatt Hotels. Over 75% of employed Cara graduates stay on the job for at least one year. In addition, The Cara Program creates over 200 transitional and permanent jobs annually through its social enterprises. The Cara Program's first social enterprise, Cleanslate, is a neighborhood beautification business that was founded in 2005. Another business is 180 Properties, a joint venture with Mercy Housing Lakefront, that hires and trains people to maintain foreclosed homes for major banks. Most recently, The Cara Program created a temporary staffing business called TCP Staffing to provide employees for temporary jobs in the private sector. The Cara Program has also gained a distinctive reputation among nonprofits for its data-driven approach and effective use of metrics to demonstrate the impact of its programs.
About Crowd4all
Crowd4all organizes festivals centered around making games that train people to work online. Crowd4all festivals foster collaboration across a wide variety of stakeholders, who make games that provide qualified labor on-demand for work distribution platforms online. Festivals feature challenges and game-a-thons where games are made in collaboration, igniting civic participation and social entrepreneurship. Blending work with play towards a more inclusive online workforce, Crowd4all is a nonprofit startup launching in 2013.
About RSF Social Finance
RSF Social Finance offers investing, lending and giving services that generate positive social and environmental impact while fostering community and collaboration among participants. Since 1984, RSF has made over $275 million in loans and $100 million in grants to non-profit and for-profit social enterprises in the areas of Food & Agriculture, Education & the Arts, and Ecological Stewardship.
About SEA SFBay
SEA SFBay is an alliance of leaders across sectors using business to benefit communities. Established and emerging leaders meet to support each other, exchange learning and resources, and be part of the conversation. We are an official chapter of SEA, the largest alliance of social enterprises in North America with a 15-year history of field leadership, a national network of over 1,000 members, and a local footprint of 13 chapters in 11 states. Members are top practitioners, investors, leading thinkers, policy makers, entrepreneurs, and service providers.
Organizer of New Streams of Income and Opportunity: NonProfit Social Enterprise
SEA/SF is an alliance of leaders of business and technology for social justice. We are organizational leaders, investors and entrepreneurs in the San Francisco Bay Area who believe that business and technology must serve the interests of every person in society. We organize for collective impact, with the vision of a San Francisco Bay Area where everyone has the opportunity to invest, start, partner, work, and purchase from businesses and technologies that create direct benefits for vulnerable populations in the community. We take a purposeful, inclusive, and innovative approach for convening leaders from all sectors, ages, and stages to benefit social enterprises, the communities they impact, and the social enterprise movement.
SEA/SF is an official chapter of Social Enterprise Alliance, the largest network of social enterprises in North America, with a 20‐year history of field leadership, a national network of over 1,000 members in 40 states, and a local footprint of 16 chapters. Members include top practitioners, leading thinkers, investors, public policy leaders and a wide range of service providers.