Description
Despite years of research and development, treatment options for patients with sickle cell disease remain limited. More recently, companies and researchers have started to develop new therapies to help improve patient lives. Clinical studies help researchers better understand a disease and how best to treat it, with the ultimate goal to develop new treatments for patients.
Join us for a free lunch and an opportunity to learn more information about Sickle Cell Disease research and the latest clinical study undertaken by Imara, Inc.
Directions: Hackney Town Hall is a 5 minute walk from Hackney Central Overground Station.
Logistics: Lunch will be provided, some reimbursement for travel will be available (up to £10 with a receipt of fare).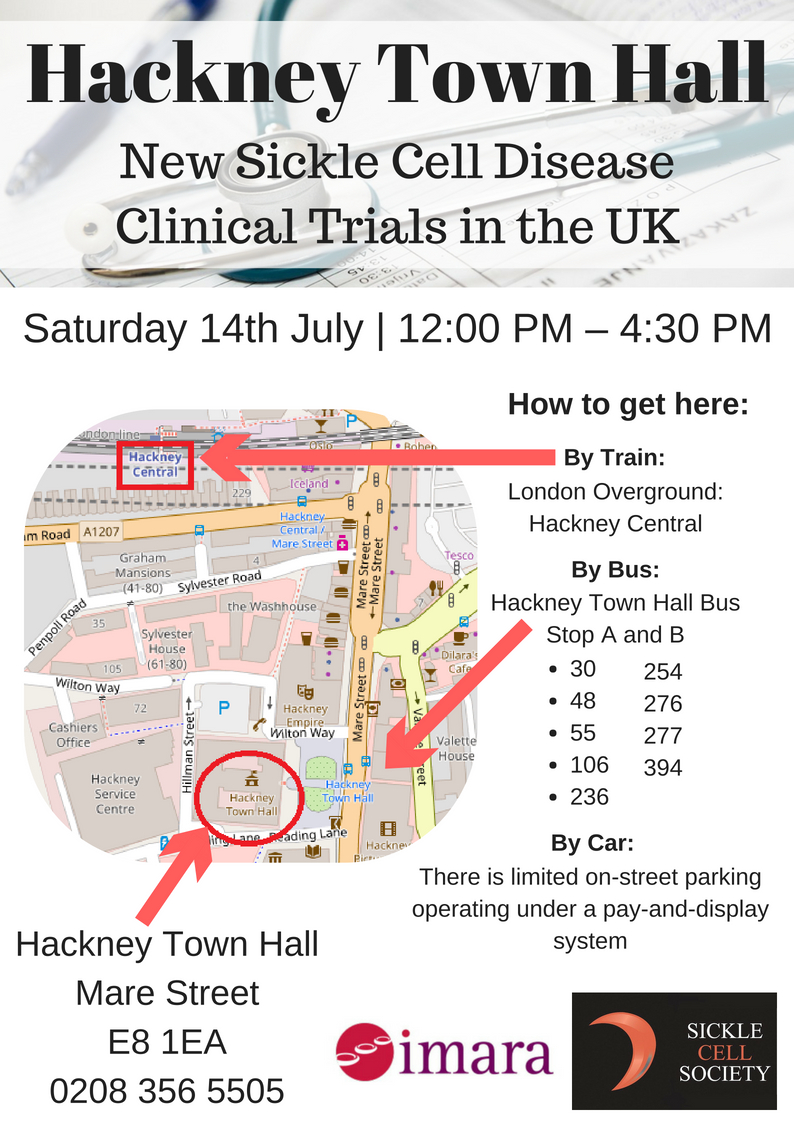 This meeting is being sponsored by Imara, Inc. with the support from the Sickle Cell Society UK.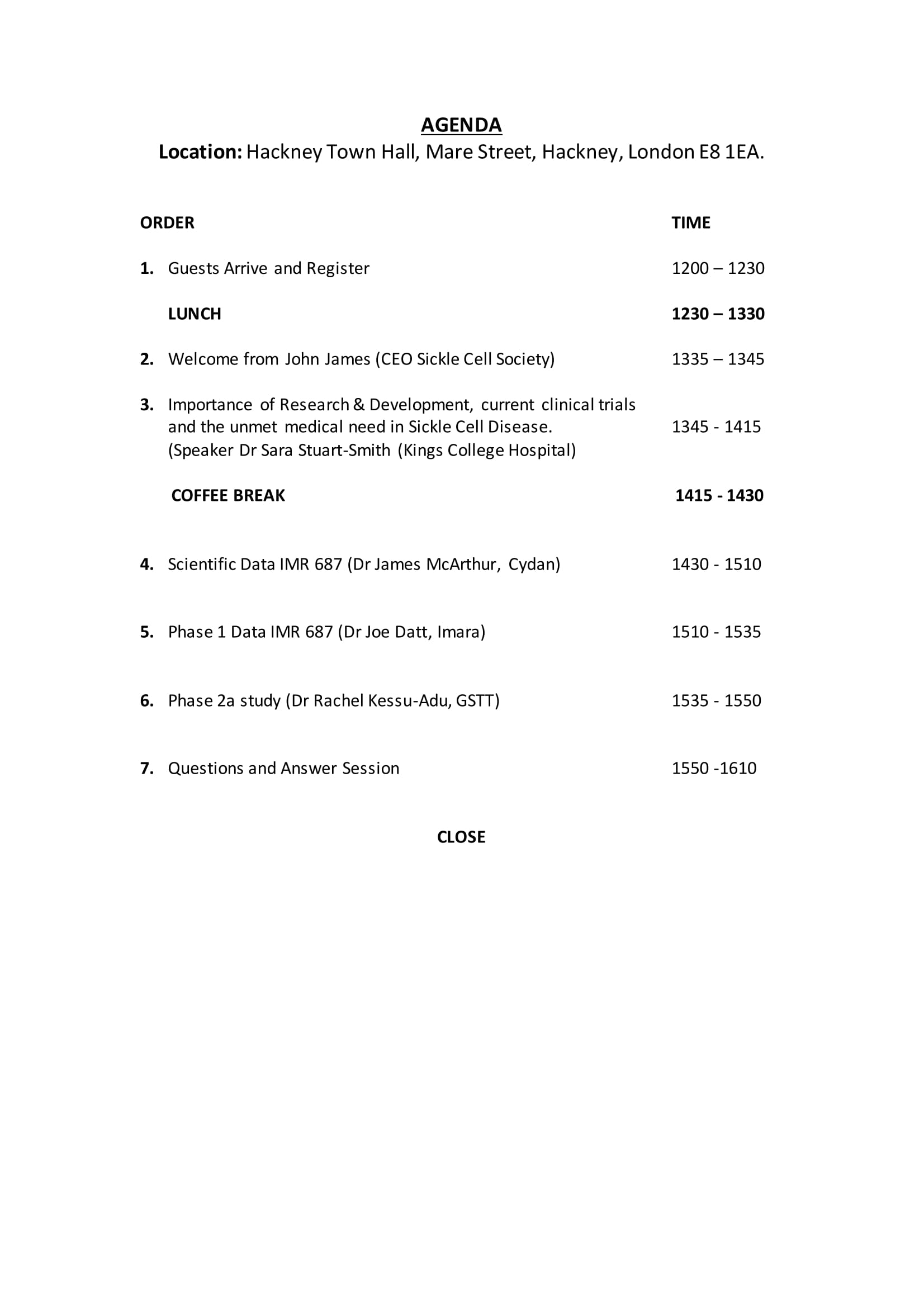 Organizer of New Sickle Cell Disease Clinical Trials in the UK
The Sickle Cell Society is the only national charity in the UK that supports and represents people affected by a sickle cell disorder to improve their overall quality of life. First set up as a registered charity in 1979, the Sickle Cell Society has been working alongside health care professionals, parents, and people living with sickle cell to raise awareness of the disorder. The Society's aim is to support those living with sickle cell, empowering them to achieve their full potential. To find out more visit www.sicklecellsociety.org or on Twitter, Facebook or Instagram: @SickleCellUK